Hello friends! Last month I was unable to do the monthly favorites post as I was out on vacation with my family. Since today we are talking about favorites, I'd say December is my favorite month. Last month we visited US for our lovely vacation. We traveled from Seattle to Chicago by Amtrak train. It took us almost 48 hours which we enjoyed a lot. The highlights of the train was the view and the food that was complementary with our tickets. I tried to take some pictures (most of them were blurred as the train was moving hehehe).  Chicago was super cold and windy.  We enjoyed the snowfall and little walks with my husband. It was too cold for us to walk and explore the whole city (which we always do when we travel). We visited museums, planetarium, Aquarium. The view from the Willis tower was spectacular. This trip has become one of our favorite trips. Just sharing some pictures that I took from my mobile.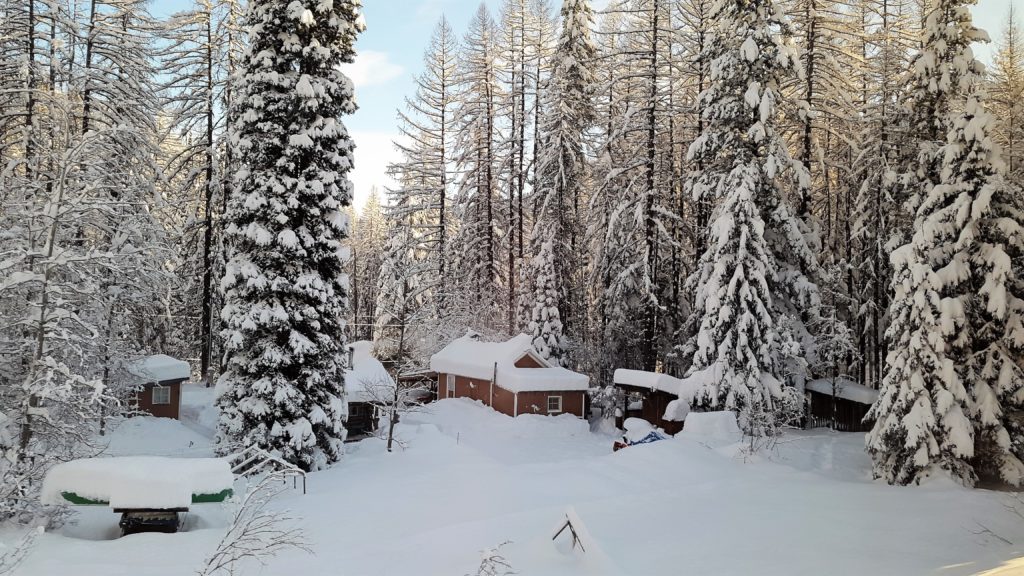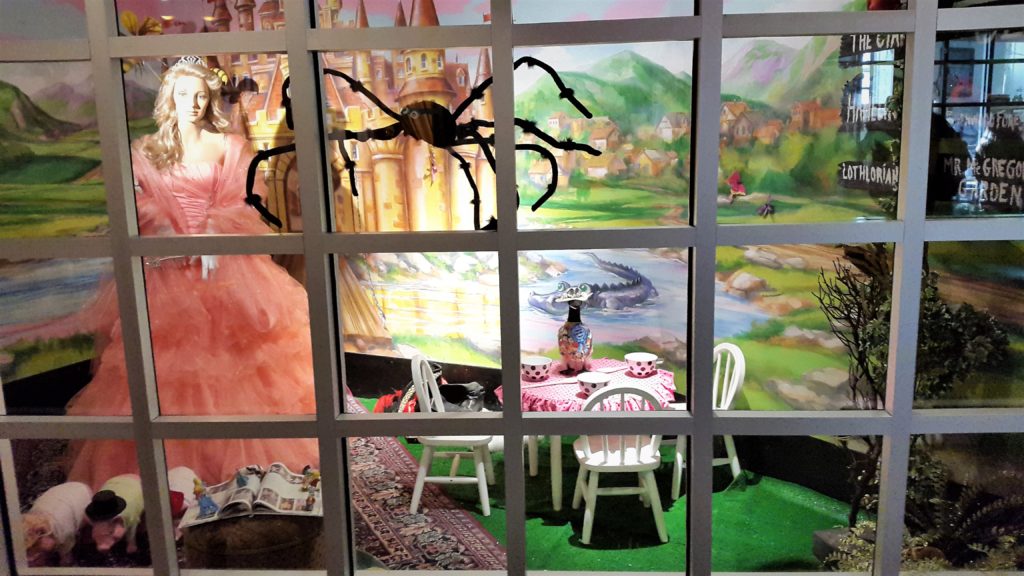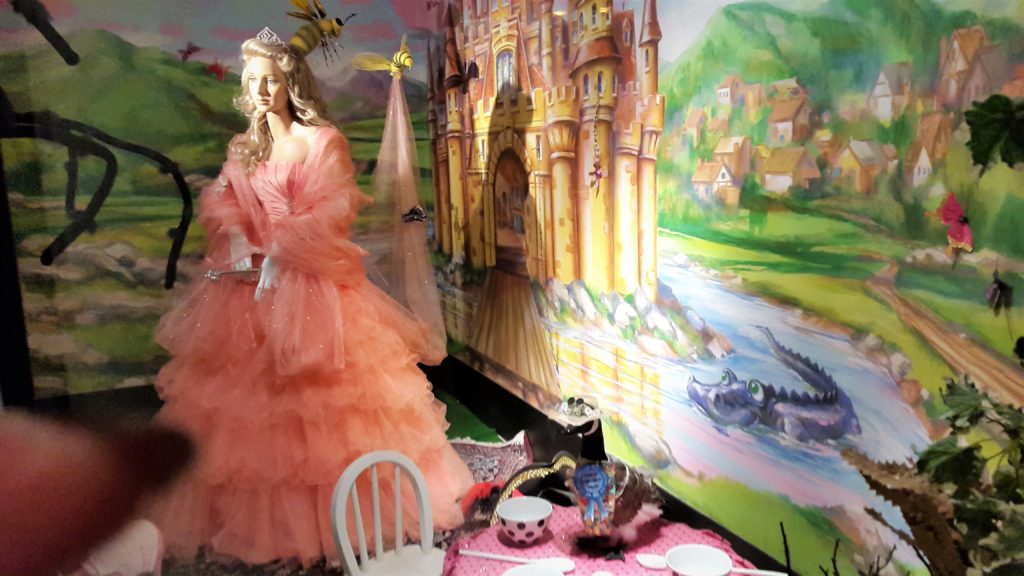 Now  my beauty favorites of the past two months. One more thing I want to mention that while I am travelling some where I like to carry the most tried and trusted products along with me. Here are some that I mostly travel with.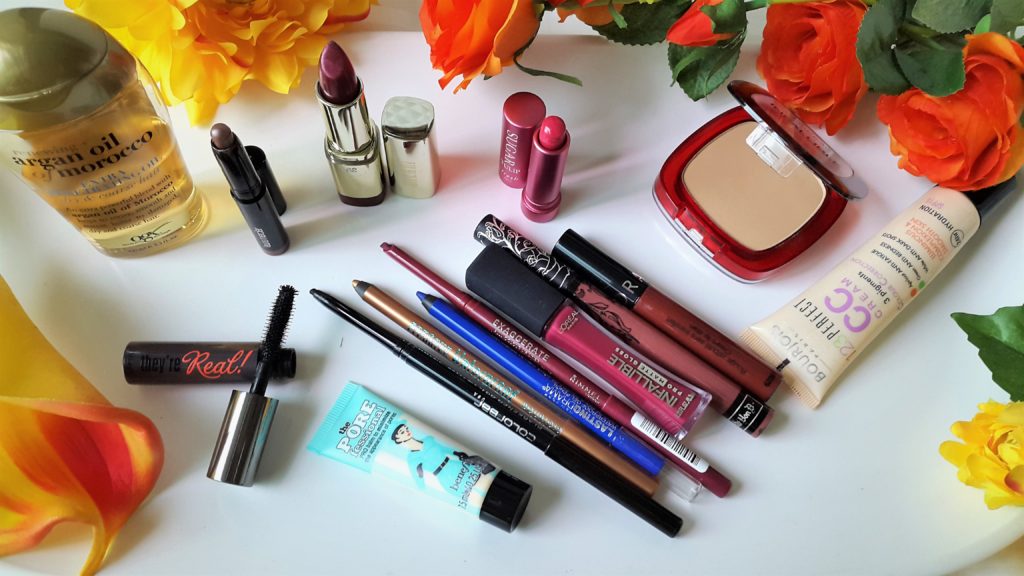 Argan Oil of Morocco – I have been eyeing this oil for quiet some time. The golden packaging looks attractive and wanted to try. When I ran out of my John Frieda Frizz Ease Oil, I got this one. I like to use a few drops of oil in my hair, as it gets frizzy in this warm and humid weather. This oil is a little thicker in consistency than the John Frieda one. It makes my hair feel soft and smooth. It also gives some shine to my hair. It controls my frizz well but sometimes have to reapply. Overall, this is a great oil that nourishes my hair and makes them more manageable.
Benefit Pore-fessional Primer Base – This is one of the best primers in the market, if you have large pores and oily skin. I find it minimizes the appearance of large pores very well and makes a smooth base for the foundation application. This gives a nice smooth matte look to the skin. I will be re-purchasing a full size soon.
Bourjois CC Cream – While on vacation I like to wear light makeup. The Bourjois CC cream in the shade 34 is my most trusted base makeup. It provides light to medium coverage and lasts well without looking cake-y or too much. This has slowly become my holy grail product.
L'Oreal Pro Matte Powder Foundation – This is my favorite setting powder along with the Laura Mercier Loose Setting Powder. The L'Oreal Pro Matte sets my CC cream well along with providing some extra coverage.
Sugar Tulip Tinted Lip Treatment SPF-15 – The Sugar Lip Balm is very moisturizing and hydrating. It keeps my lips well moisturized along with providing a hint of color to the lips. I go through these quiet fast and always have a backup.
Milani Color Statement Lipstick 22 Chilled Brandy – This is a beautiful berry shade with some metallic sheen. I like this shade as it goes with the current metallic trend, but it also is not too in your face metallic ( just a hint).
Sephora Lip Stain 42 Rose Wood – A beautiful rose-y brown-y mauve with a hint of red that brightens up the face. This lip stain is light weight and low maintenance. Apply and forget and it lasts all day. Great option when travelling.
Kat Von D Liquid Lipstick – Lolita – Another long lasting liquid lipstick that feel nice and comfortable on the lips. Lolita is a pretty everyday nude shade that looks beautiful across all complexions.
L'Oreal Pro Matte Gloss 310 Forbidden Kiss – This is one of my favorite colors in my collection. When I need some moisturizing lipstick this is one of my go to. The beautiful berry shade stays well without drying the lips. It fades well during the day which I like. Great shade for day as well as night time.
Rimmel Exaggerate Lip Liner 105 Under My Spell – I love using lip liners under moisturizing lipsticks. I find this shade very flattering. These lip liners are very creamy and soft, slight pressure breaks the tip so we need to be careful. This is a perfect mauve shade that works well with other lipsticks as well as on it's own. These last well throughout the day.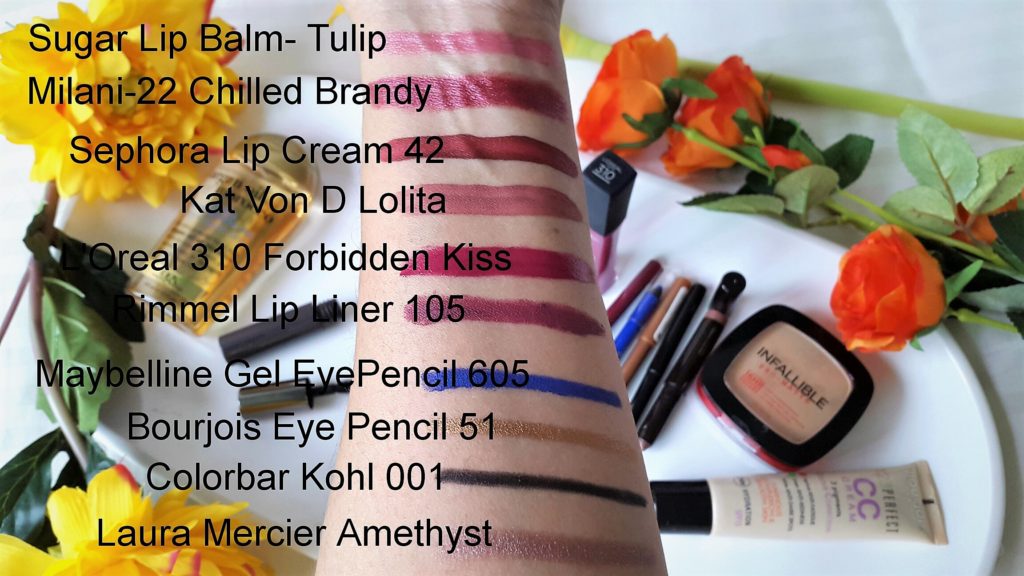 The eyeliners I used for the past two months are –
Maybelline Lasting Drama Waterproof Gel Pencil – 605 Lustrous Sapphire – This is a bright blue shade that I tried. I use it on the outer corners of my eyes just to add a pop of color. The formula of these gel eye pencils is very gel like creamy and glides on smoothly and stays well on the eyes.
Bourjois Waterproof Clubbing Eye Pencil – 51 Golden Dress –  This is a pretty muted golden shade that is great on the water line as well as on the lids, a great option for the normal nude liner that I use. It is not that obvious but adds that little something to the eyes.
Colorbar Kohl Intense Kajal – Blackened 001 – For my black eye liner I started using the Colorbar kohl – a brand from India. This is a smudge proof eye pencil and stays well on the lids. But when I use it on the waterline I feel my eyes water for sometime, but when it sets it is fine.
Laura Mercier Caviar Eyeshadow Stick Amethyst – A beautiful soft mauve with a hint of brown and subtle shimmer and easy to apply. Just swipe dab-dab and done. I love the color and looks natural on the eyes. The hint of shimmer gives a little shine to the lids.
Benefit They're Real Mascara – My favorite mascara that looks natural in 1-2 coats and adds drama when we use 2-3 coats. Just in one coat lashes look longer and adds volume to the lashes. But when we apply a few coats it  gives the look of spidery lashes, which I am not a fan of. Thus I use just 1-2 coats and its beautiful.
These are all the makeup goodies I have been using for the past couple of months. Hope you liked. 🙂
Do you like using colored eyeliners? What are your favorite makeup products? Please share in the comments so I can try as well. 🙂
Until next time stay bright and beautiful! 🙂