Hey beautiful! Happy December and welcome to another post. Having oily skin I am always on a hunt for a good setting powder to keep me matte in this hot and humid weather. I have a few in my collection which I keep using off and on. One more thing, I don't just buy any setting powder. I check a few reviews and then go ahead. I have heard a lot about Laura Mercier Loose Setting Powder for the past so many years. It has been hyped so much on YouTube and social media that I was intrigued to try it. I wanted to check it myself,  to know why is it that famous and everyone likes it. It has been in my shopping list for really long time. But I never purchased it. The reason being I always get distracted by other colorful makeup that it was always forgotten. But last time, when I was in Sephora I saw a mini one and grabbed it. I think the best way to try a product is to get a mini size one. Even the minis last a long time plus it is easy on the wallet.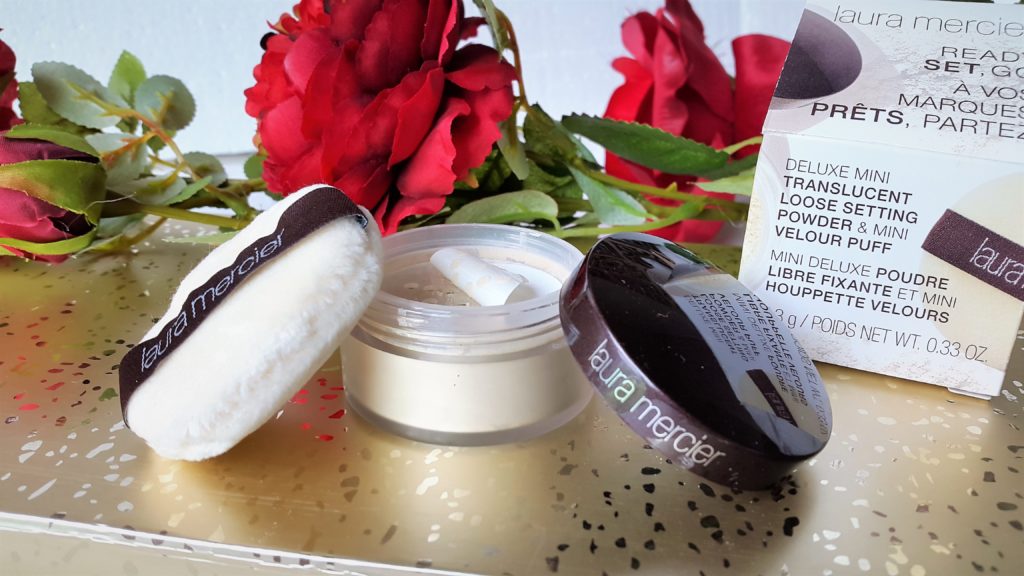 Product Details – A cult-favorite and award-winning silky powder with a touch of sheer coverage to set makeup for lasting wear.
Translucent Loose Setting Powder locks in makeup for long-lasting wear, without adding weight or texture. This best seller creates a modern, matte finish with a touch of sheer coverage, while it absorbs oil and reduces shine all day. The pros know why it's their favorite : the powder is a little denser than average powder, providing super smooth, even application and blending. This no-flashback formula means you'll look great in photos, and it creates a soft-focus effect to subtly blur the look of fine lines and imperfections. It will not settle into fine lines or pores and never looks cakey. These truly tanslucent shades work on all skin tones – from the fairest to the deepest.
The packaging of Laura Mercier Translucent Loose Setting Powder is nice and  travel friendly. It is a small circular container with a sifter and a cute little powder puff. I like the puff it reminds me of my childhood when I used to use a puff to apply powder all over my face which use to become too much, without me realizing it. 🙂 Well! We are supposed to take out little powder in the cap and use it. I recommend that you peel only half the label, because we need very little powder at a time and two or three holes of the sifter are open, is enough to get the required product.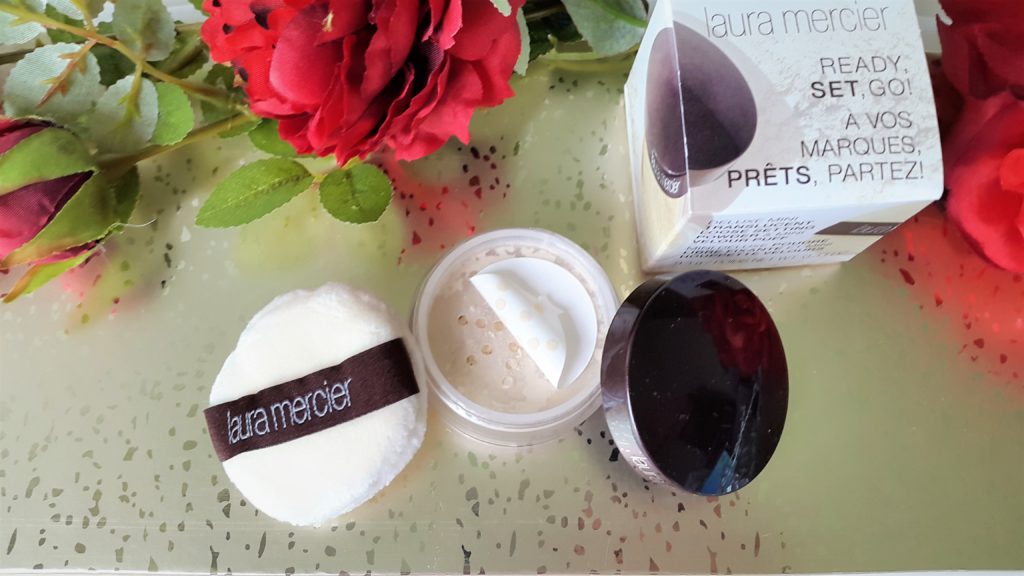 The powder inside it very smooth to touch. It is very finely milled and has a silky smooth texture. It is a translucent powder, however it looks like it has a light skin color to it. It looks dense but is very lightweight on application. It is a sheer powder that disappears into the skin. It does not settle into fine lines especially under my eyes and diminishes the look of pores really well. It does not feel heavy or look cake-y at all. I find using a powder brush gives a better finish than using the powder puff it comes with. It blends well on the skin and also helps to minimize the oiliness of my skin. The feather-light texture does not make it feel heavy over a foundation. It mattifies my oily skin well but I find myself shiny in about 3 hours or so ( here I want to inform that I have very oily skin and the humid weather adds to it) But in cooler weathers it is amazing and keeps me matte longer. Even when we re-apply during the day it is great. I blot with a tissue and then re-apply it makes my face look fresh again.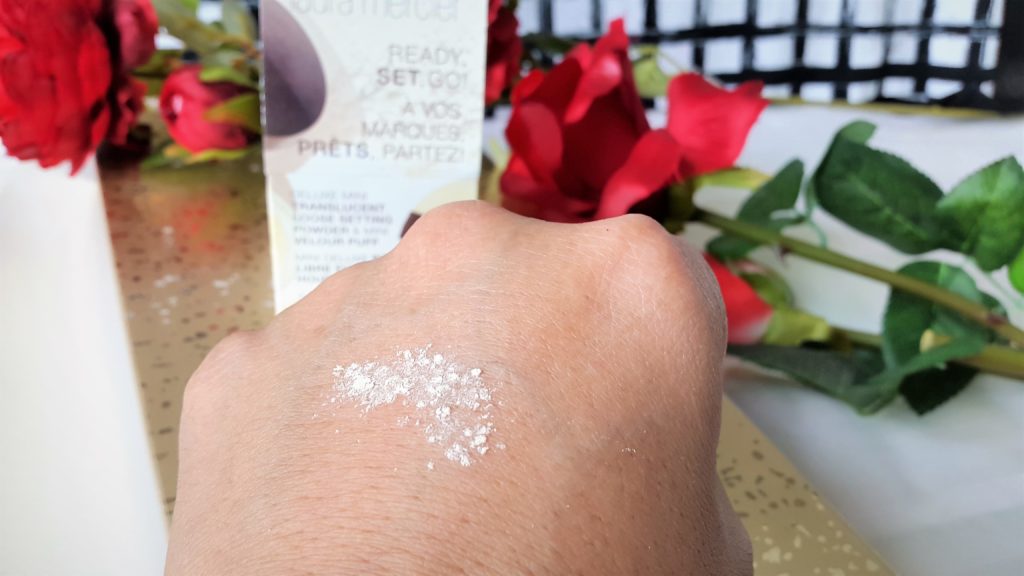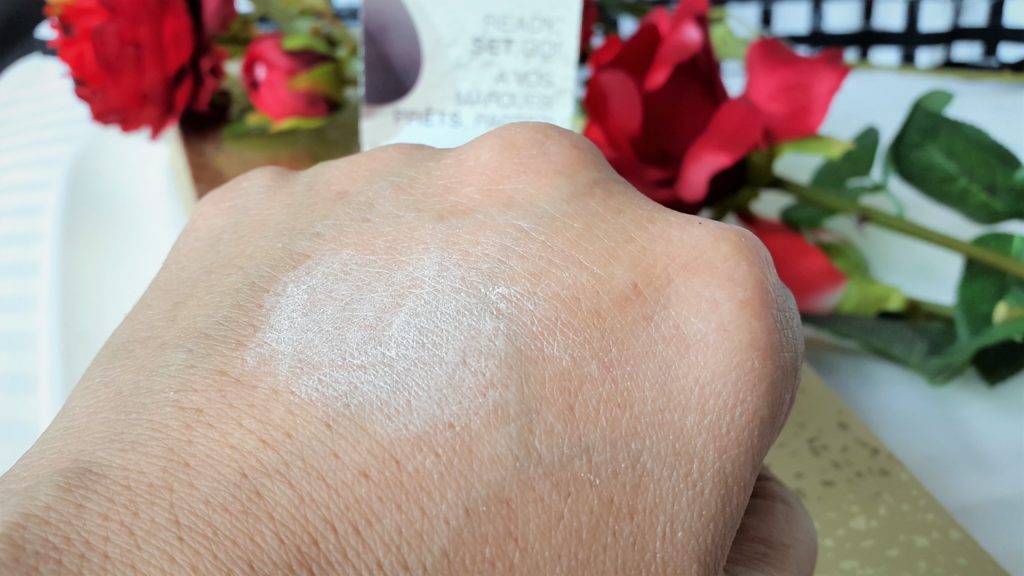 Overall, I am loving this powder as it sets my makeup, helps to minimize the oiliness, keeps my makeup in place for longer time and it never looks powdery or cake-y. This is really a nice powder which you should not miss. I see that all the claims that the brand has made are absolutely right. I totally recommend it. I am sure most of you must have already tried this powder, let me know your thoughts in the comments. Thank you so much for taking the time to read, hope you liked. Wishing you all a month full of festivities and celebrations. 🙂
Until next time stay beautiful and flawless. 🙂