Hello beauties! As you can tell by the title I am here with another face mask review. Skincare is important for me. I have been into skincare even before makeup. Just the word skincare reminds me of beautiful healthy skin, and to have beautiful and flawless skin I am always ready to experiment with different masks and skincare products. I love trying and testing all types of face masks to see which one works best for me. I have a few favorites that are always there in my cabinet like the Himalaya Herbals – Purifying Neem Face Mask and the Aztec Secret Indian Healing Clay which I love. In this search I tried a couple face masks by Origins, a brand known for good skincare products. I have already shared my thoughts on the Original Skin – Retexturizing Mask with Rose Clay earlier.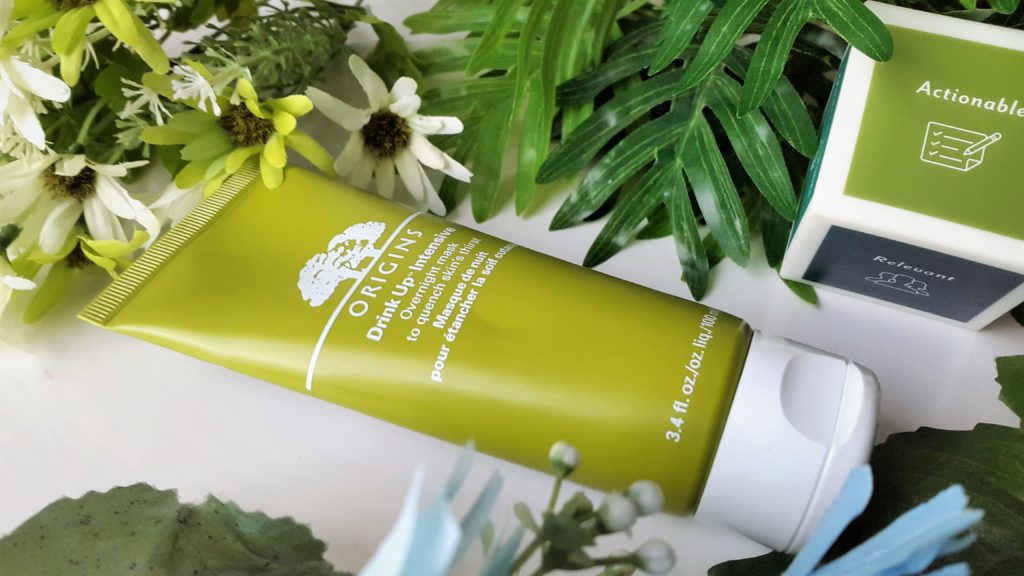 Today I have  Origins – Drink Up Intensive Overnight Mask to talk about. I have been using this mask in conjunction with the Laneige Water Sleeping Mask in between at night for the past few months when I feel my skin needs some hydration. Besides I feel that these overnight masks repair and hydrate my skin well leaving it soft, smooth and refreshed in the morning.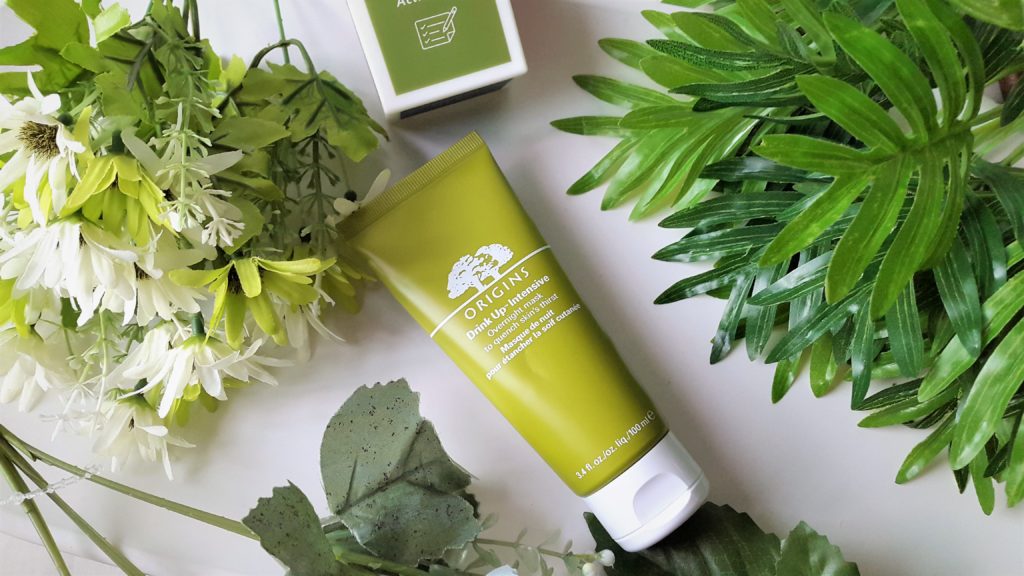 Product Description – Put dry skin to bed with this ultra-rich, hydrating overnight mask. Avocado and Apricot Kernel Oils deeply and instantly quench compromised moisture reserves and help build a reservoir for tomorrow. While Japanese Seaweed helps repair skin's barrier to prevent future dehydration and signs of premature aging. Skin awakens comfortable, refreshed, supple.
Origins – Drink Up Intensive Overnight Mask is packaged in a soft squeeze tube. The green color of the tube reminds, of the presence of Avocado Oils in it. The packaging is convenient to use and travel friendly.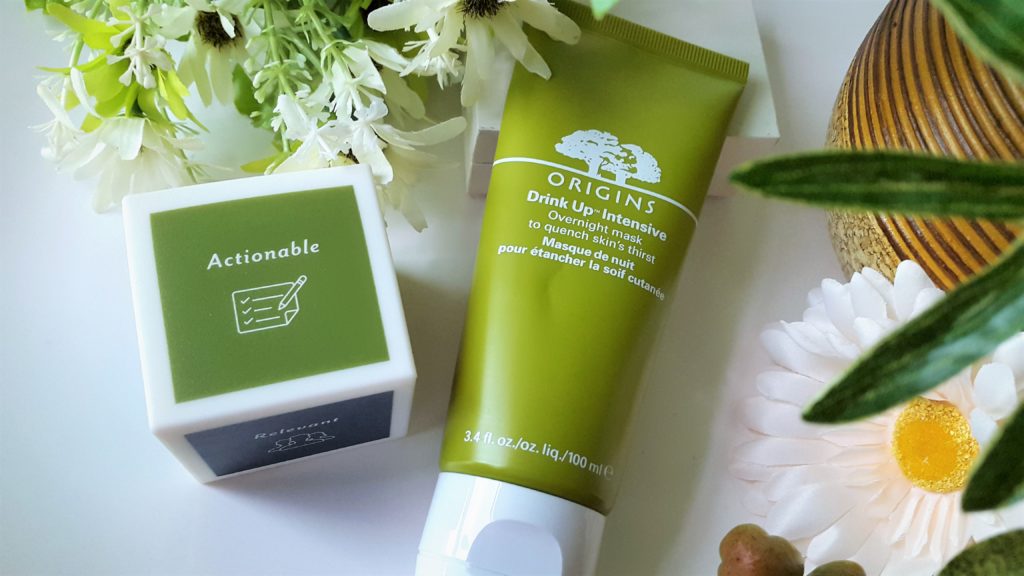 The consistency of the mask inside is thick and gel like creamy. It melts a little with the warmth of our skin and spreads smoothly. It has a nice and fresh fruity scent, which is pleasant and not over powering.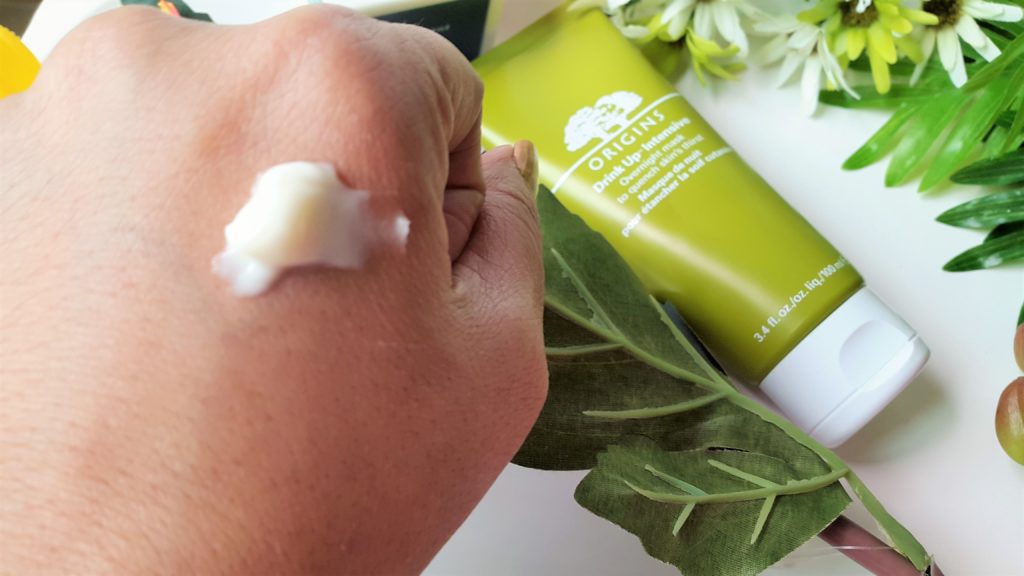 This is a hydrating mask that you are supposed to use once or twice a week to add intense moisture to the skin. The main ingredients are Apricot Kernel Oil, Avocado Oil, Japanese Seaweed and Mango Butter are known to provide hydration to the skin. The natural oils are loaded with fatty acids and antioxidants, combined together instantly  provides plumper, healthier, softer skin while preventing the signs of premature aging.
The application is easy. Just massage a little amount all over the face and neck at night before going to bed. It absorbs quickly without leaving any oily or greasy feeling and works overnight when you are asleep. In the morning just rinse it off and you are left with healthy, plump and glowing skin. You actually feel the difference. It does not clog pores and it never broke me out. I have been using this mask once a week. Sometimes I use it during the day by leaving it on for three to four hours and then wash it off. It works well on my oily skin.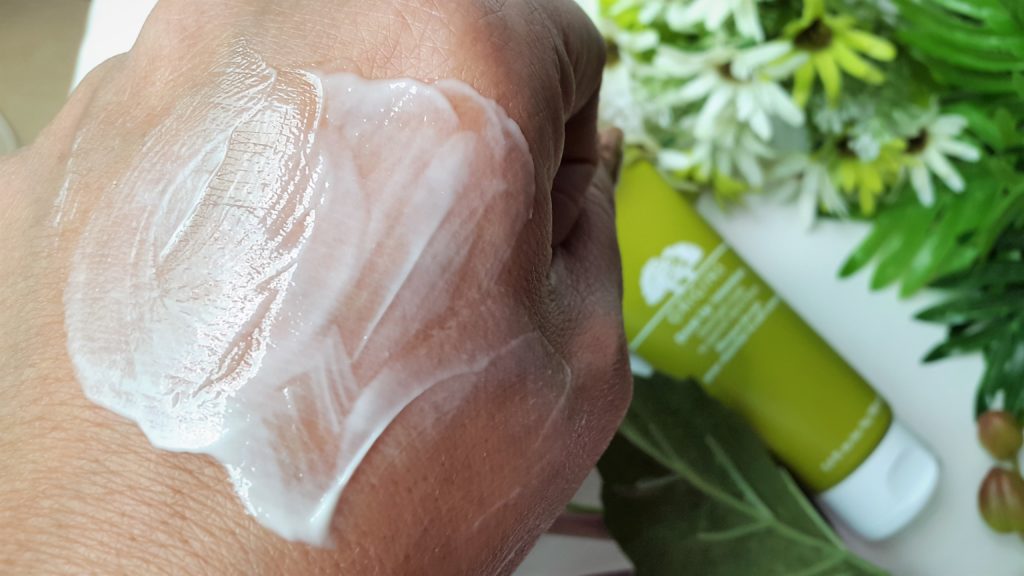 Origins – Drink Up Intensive Overnight Mask is mostly targeted towards dry to combination skin, however we oily skin gals and guys can also use it. This mask is gentle yet makes a noticeable difference to the skin in few uses. I understand why it is one of the best seller. It retails for $27 on their website and you can pick it up in Sephora. This may seem a little pricey but we get lot of product which will last you a long time as very little is needed. I highly recommend this mask if you have dry to combination skin.
Have you tried this mask or any other mask by Origins? Which one is your favorite?
Until next time stay bright and beautiful! 🙂