Every grand mother and their mothers have been using clay in their go to beauty rituals. It has been used for centuries and here we are still using it in our face masks, body wraps etc. Due to its various healing properties bentonite clay or green clay will always be the most natural wonder beauty product.
Today I want to talk about Aztec Secret Indian Healing Clay. It is 100% NATURAL bentonite clay.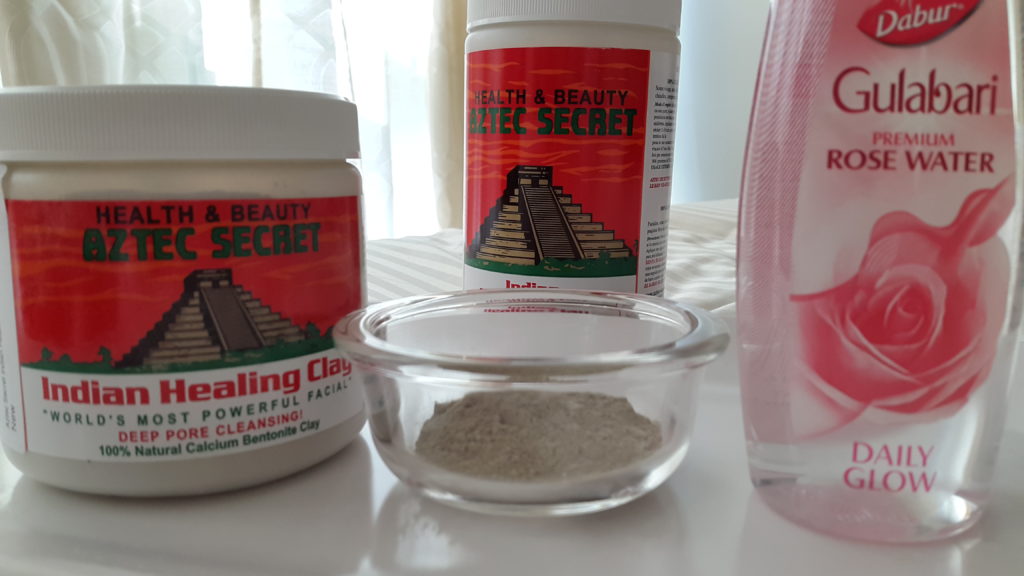 Product Description :- Aztec Healing Clay is bentonite clay from the Death Valley, California, where it is sun-dried for up to six months in temperatures that sometimes reach 134 degrees.
How it works? :- When a facial or clay poultice is applied to the skin it forms a negative charge. Poisons and toxins stored in the epidermis have a positive charge. Aztec Secret Indian Healing Clay lifts the pimples and blackheads into the clay bed to cause accelerated healing and nourishment to the skin with over 50 minerals.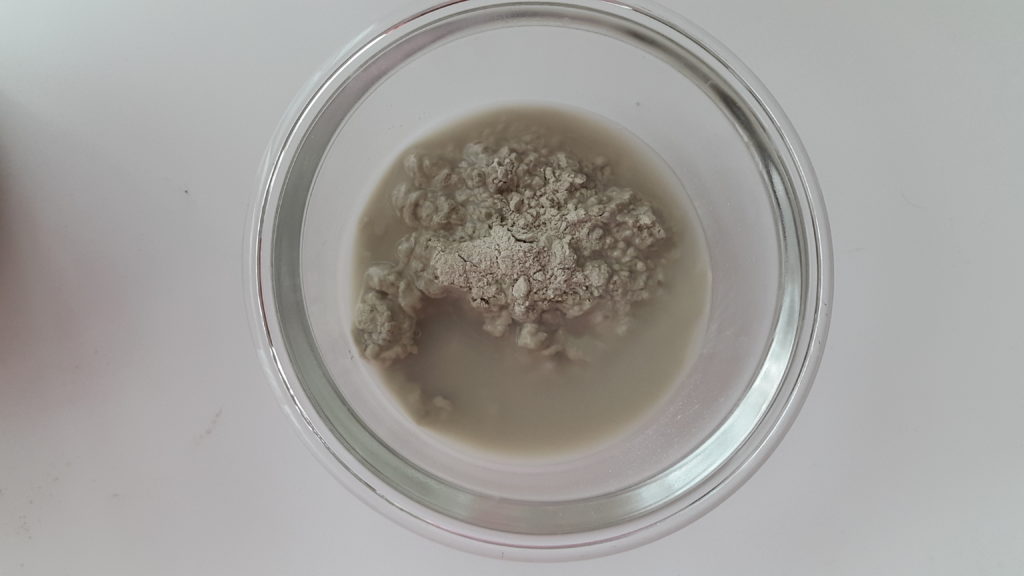 I use this clay mask usually once in 10 days or mostly when I am breaking out or when I am in a mood to prepare the mask and use. I prepare the mask using the clay and rose water and it smell amazing and relaxing. If I do not have rose water I use water. I do not use the Apple Cider Vinegar (as it is instructed to be used) because I don't like the smell of it. It takes some time to mix and prepare a smooth paste.
In the instruction it is mentioned not to use a metal bowl. I have a special glass bowl and plastic spoon to mix. I use my fingers to apply a thick layer of mask all over the face and let it dry.
It is mentioned on the packaging that the mask pulsates when it starts to dry. I have noticed that it does pulsate but it also depends on how thick your application is. I leave this mask on to dry for about 20-30 minutes. After it has completely dried it becomes very tight and by very tight I mean VERY TIGHT that if you smile or talk or laugh (if you are a person like me who gets these fits of laughter at the wrong time) the mask cracks and the skin is stretched so beware. I am not scaring you away – here I need to mention it also depends on how thick your application is? If you have applied a thin layer it won't feel that tight :-). During the drying process the mask works by sucking out all the blackheads, whiteheads and pimples to heal faster. I would suggest to use a thin layer when first using this mask.
I wash the mask off with lukewarm water. It does take a while to wash it off though. To make it easier I wet my face with water and then take a wash cloth or those small flat orange sponge like thing and gently start to massage in circular motion  and remove the mask.
After washing, the skin is dry and slightly red which is normal. The redness is because of the increased blood circulation. I apply a good moisturizer and in an hour or so the redness is gone and the skin feels smooth and cleansed.
I have been using this for over a year now and I love it. Especially because it handles acne and scars quite well by accelerating the healing process. It is really amazing how it works. With regular use our skin is more tight, smooth and acne free. On the website it is mentioned that this clay can be used as natural treatments for arthritis and skin ailments.
The Aztec Secret Indian Healing Clay is available on Amazon and different health food stores. Here in Philippines it is available in Healthy Options at a very affordable price. After using this mask for so many times and seeing such great results I will agree that this is  "World's Most Powerful Facial."