Hello Beautiful!  🙂  Skin is the largest organ of our body and it taking care of it is important if you want to delay or at least slow down the aging process. There are so many environmental hazards like smoke, pollution, UV rays etc that damage our skin. To reduce the damage there are so many products available that help us achieve healthy glowing skin. Using a face mask is one of them. Masking does wonders to the skin. Masking is a regular and important part of my skincare routine. However, sometimes I do get lazy and keep procrastinating and the result is not good. I notice small acne on my chin area and temples, that is the reason I try to be regular with my masks as I see a lot of difference. I prefer the clay masks. It always excites me to try new masks. There are so many masks that are available by different brands. Origins is one of the trusted brands for their skincare. Being the masking fan, I had to try the masks by Origins. Here is the Original Skin – Retexturizing Mask with Rose Clay.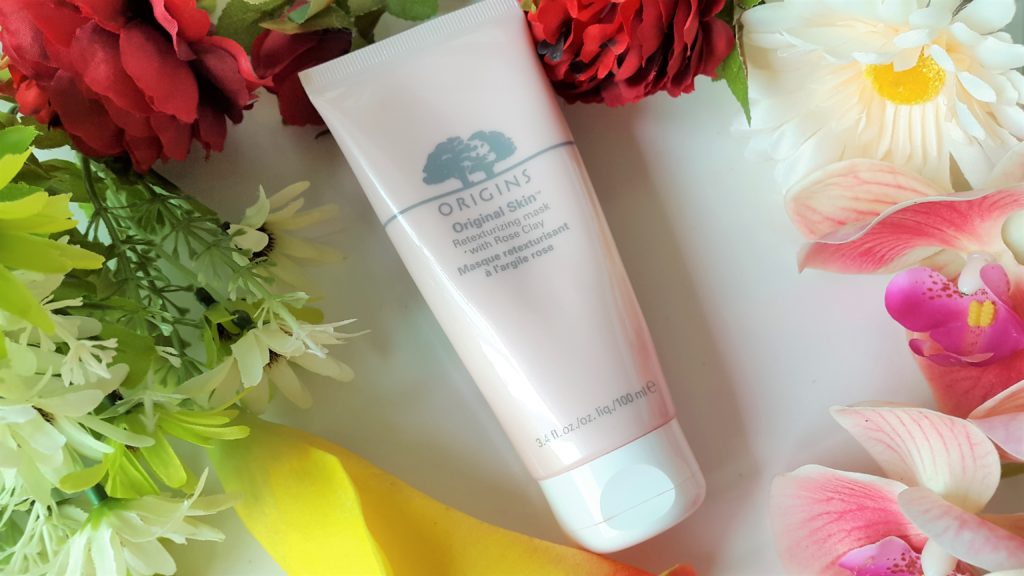 Product Description – Glow big with our 2-in-1 mask! Made with Mediterranean Rose Clay, Canadian Willow Herb and exfoliating Jojoba beads, it helps gently deep clean while refining skin's texture. Pores appear to vanish. Clarity is restored. Glow is instant.
The pink packaging of the Origins – Original Skin – Retexturizing Mask with Rose Clay is very pleasing. It is a soft squeeze tube with the Origins logo. Simple and pretty.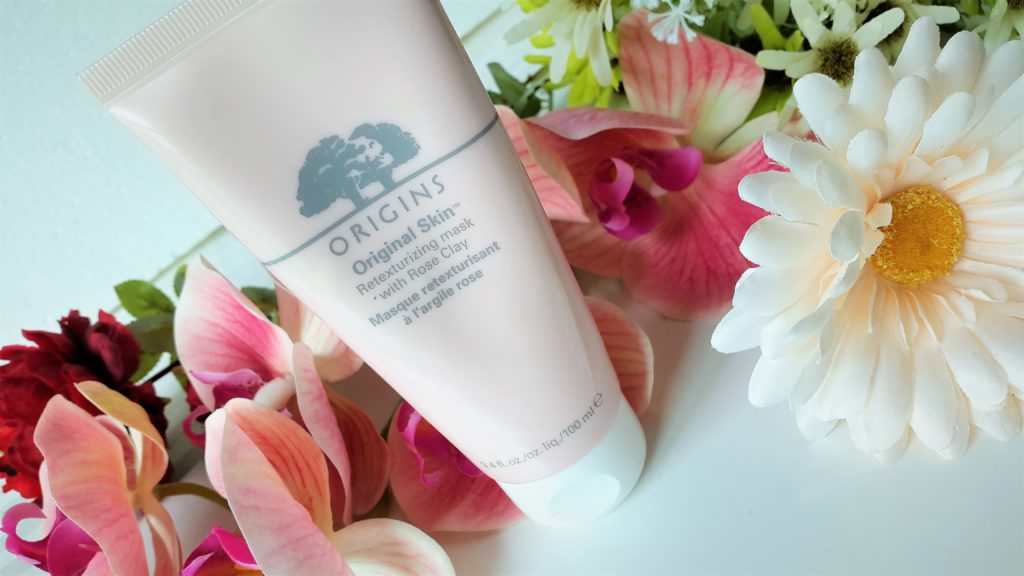 The mask inside is light pink in color. The texture is thick, smooth and creamy like a clay mask and it also has that gritty feeling. It is a combination of Mediterranean Rose Clay, Canadian Willow Herb and the exfoliating Jojoba beads. It smells floral but mostly or roses. It is supposed to gently deep cleanse the skin, refine the texture of the skin, make pores vanish and bring a nice glow to the skin.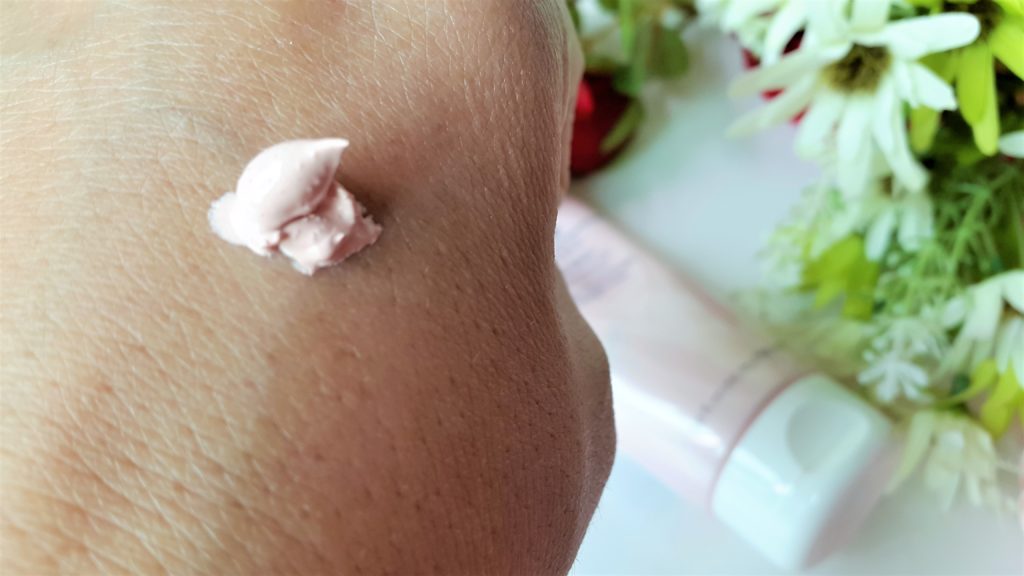 The application is as usual. I apply a generous amount all over my face. It tingles for a few minutes. I leave it on for about 15-20 minutes and sometimes longer, then rinse it off. I wet my fingers and gently massage in circular motion to exfoliate the skin. The Jojoba beads are very gentle and dissolve in the process. You can see in the picture how the beads are smaller and dissolve completely which is good for the skin as well as the environment.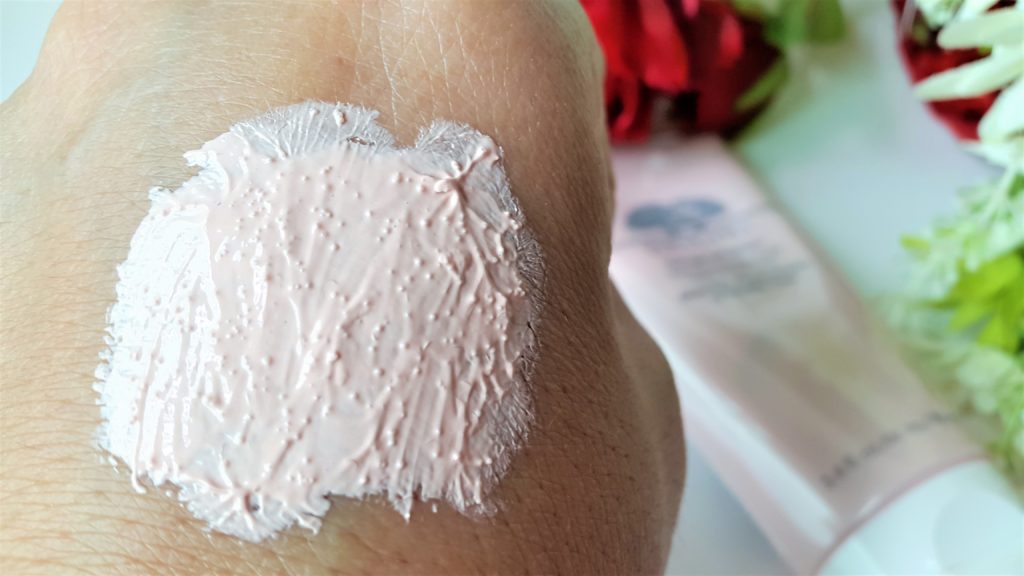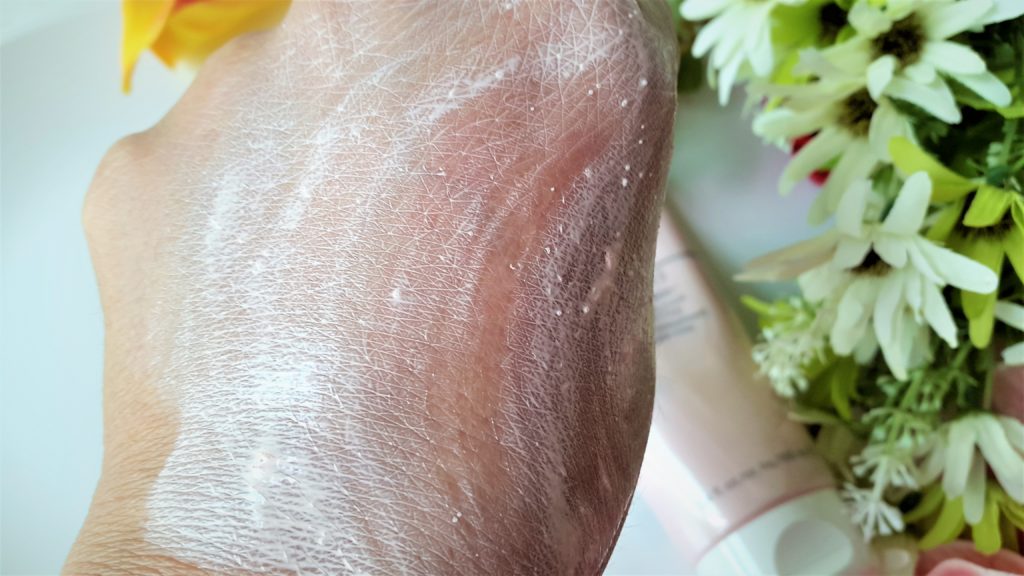 After using this mask, my skin is a lot smoother and brighter. I use it once or twice a week. I have seen a difference with overall improvement in my skin. It helps to fade the small acne marks, making my skin a lot healthy and smooth. It brightens my skin giving it a more radiant look as well as fading the acne marks. Sometimes I use this mask as spot treatment too when I don't feel like applying it on full face.
Overall, I love using the Origins – Original Skin Mask and will have to get another one  as I have almost finished this tube. This mask is great for oily to combination skin. It is a more gentle mask with effective results. 
Do you use clay masks? Have you tried this mask? What are your thoughts? 🙂
Until next time stay bright and beautiful! 🙂