Hello friends! Hope you are having a great day so far. Today I have a base product to talk about. L'Oreal True Match Super Blendable Makeup has been around for a long time and it has been with me for almost a year. I have been using it off and on and tested it enough that I can give you my thoughts.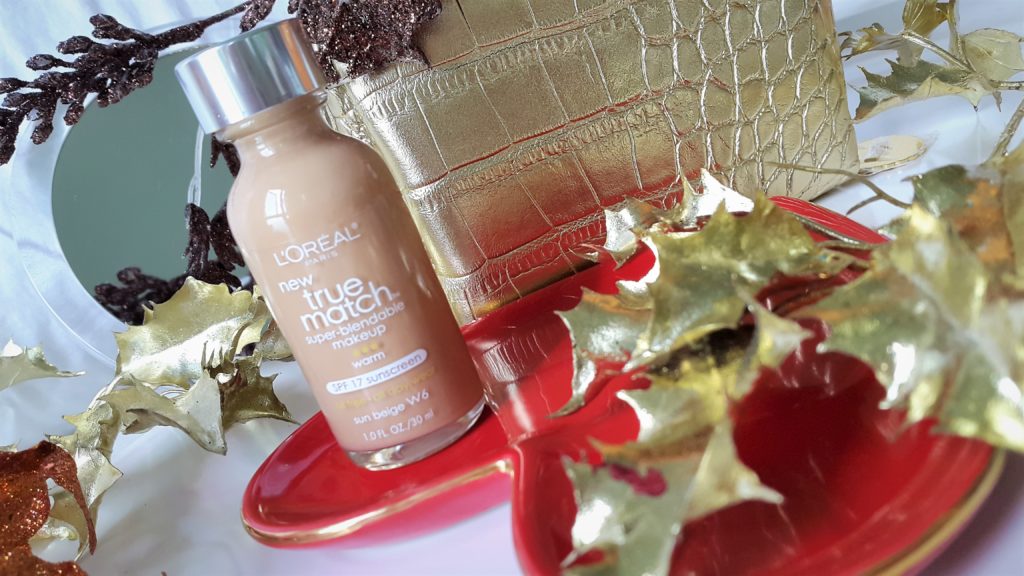 Product Description on the Website – Matches skin tone and texture. Non-Cakey. Oil-free.
With patented color technology, TRUE MATCH. Makeup precisely matches your skin's tone and texture and coordinates perfectly with True Match Powder, Blush and Concealer. Formulated with Precise Match Technology so you can control coverage and fine-tune it. Ultra-pure formula contains no oils, fragrance or pore-clogging fillers, so all you see is beautiful, radiant, flawless skin. With Vitamin A and C, wheat germ and grape fruit extract to keep your  skin nourished, protected and healthy.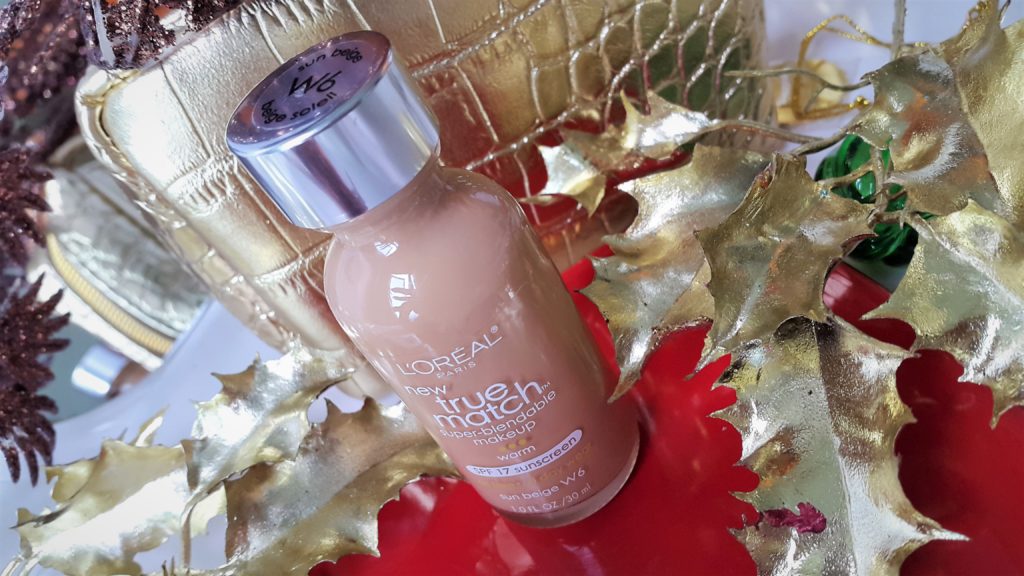 The packaging of the L'Oreal True Match Super Blendable Makeup is very simple. It comes in a 30ml small glass bottle with a twist up silver cap. Unfortunately there is no pump dispenser which makes it difficult to use. I would prefer a tube to a glass bottle without a pump.
This foundations retails for about $10 at the drugstore and comes in 33 different shades. The shade range is very impressive. I have used a couple other foundations by L'Oreal like the Infallible Pro Matte and the L'Oreal Infallible Total Cover Foundation even these have a wide range of shades but the True Match is really very impressive. The shade range in True Match is also divided into three tones like the Warm, Neutral and Cool. There is definitely a shade for everyone which is very much appreciated. I got the shade W6 Sun Beige which is a perfect match for me.
The consistency of the L'Oreal True Match Foundation is quiet runny. It is water and Silicon base foundation and also contains Vitamin A and C, Wheatgerm and grapefruit extract. Due to its liquid consistency it applies and blends easily. It is very light weight. It blends well with fingers, sponge and even foundation brush, but I prefer my beauty blender for smooth and even application. It evens out the skin tone very well and gives a sheer to medium coverage which is also buildable. Adding another layer would look flawless. I like sheer to medium coverage hence it works well for me. The finish is more natural and blends into my skin very well. It does not settle into pores or fine lines. When used along with a primer it gives medium coverage and makes the skin look smoother and more perfect. It also needs to be set with a setting powder for it to last longer. I use my Laura Mercier loose setting powder and sometimes my L'Oreal pro matte powder foundation.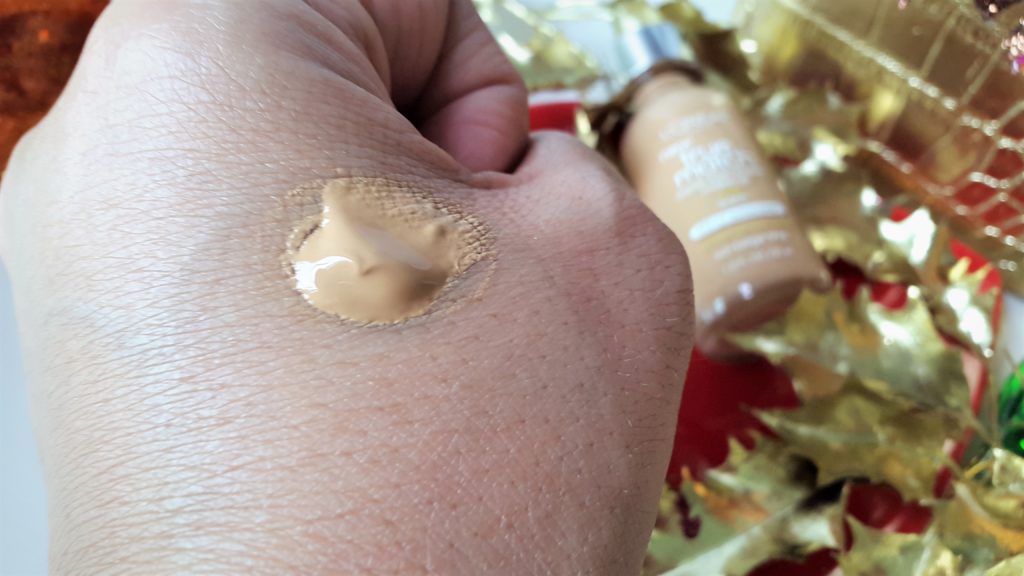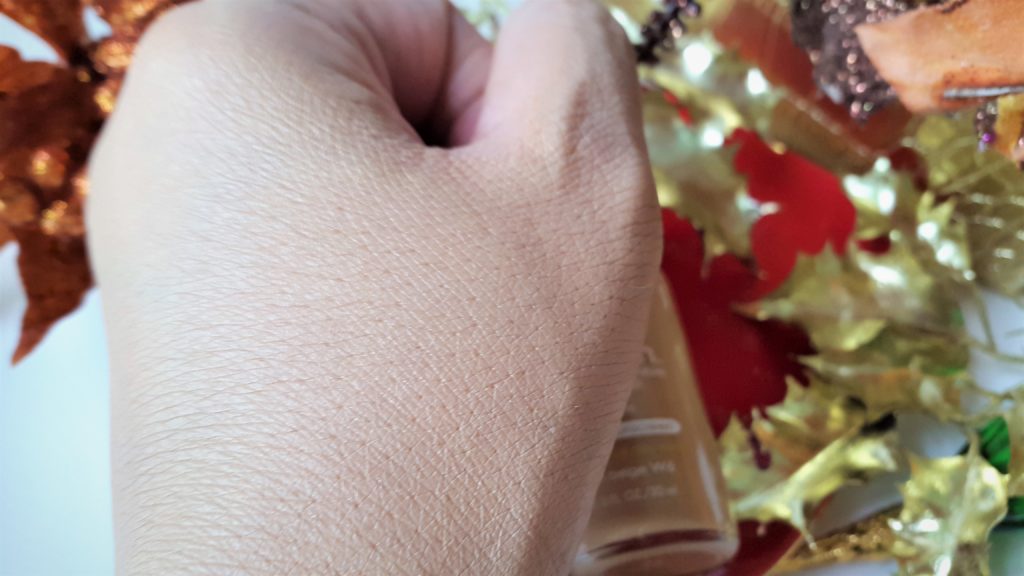 The lasting power of the L'Oreal True Match Super Blendable Makeup is around 5-6 hours on my oily skin. It does not absorb my oils as the Pro Matte one does but it is comfortable to wear and feels light and natural. Even after wearing this foundation for 6-7 hours is does not settle into fine lines and wrinkles. I have to use a blotting sheet to absorb the oil and the foundation looks fresh again. It is good for me when I don't want to wear the makeup for too long.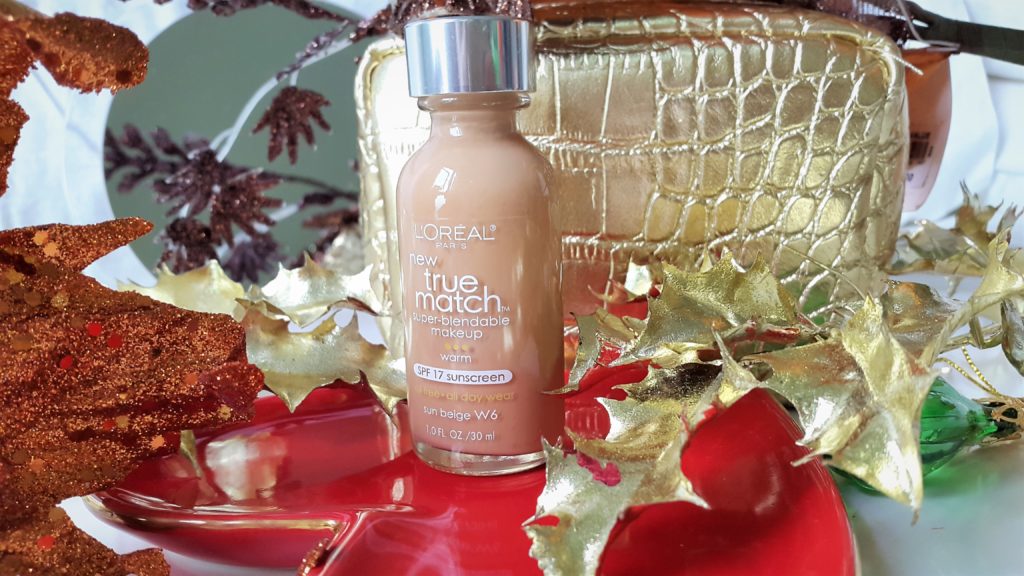 Overall, I am happy with this foundation. It works very well with my skin especially when I am in some cooler place on vacation. The best part is that this foundation looks good in flash photos as well. I would say this is one of the best and one of my favorite foundations that I have tried from the drugstore. It is reasonably priced, looks natural, does not settle in fine lines and pores, a wide range of shades is available and is also fragrance and alcohol free. I love this foundation and highly recommend trying it out, you will like it. 🙂
Until next time stay flawless and beautiful. 🙂