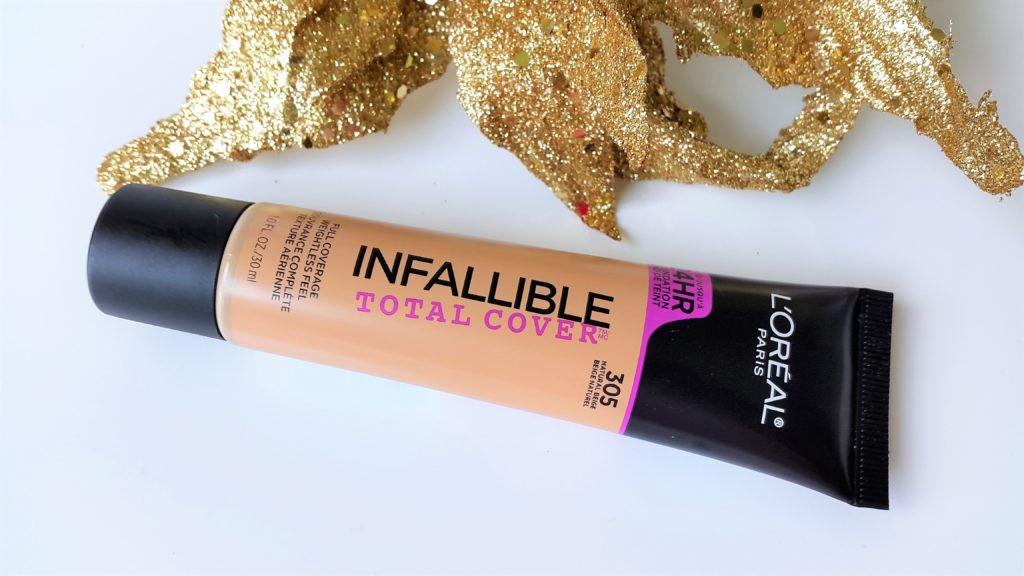 L'Oreal Infallible Total Cover Foundation in the shade 305  – Natural Beige.
Hey everyone thanks for stopping by! Hope you are having a great day!
L'Oreal recently added another foundation to their Infallible line called the L'Oreal Infallible Total Cover Foundation along with some concealer palette, color correcting palette etc. It claims to provide high-coverage, natural finish and feel light-weight while lasting for 24 hours on the skin.
Product Description – Get up to 24 hours of full coverage with a lightweight feel and a natural finish. Infallible Total Cover Foundation blends instantly to cover dark spots, blemishes, scars and hyper-pigmentation for a flawless complexion. The full coverage foundation is formulated with highload pigments for total coverage and is enriched with Alliagel. The formula glides on and feels  fresh all day. It will create the perfect canvas for flawless makeup application.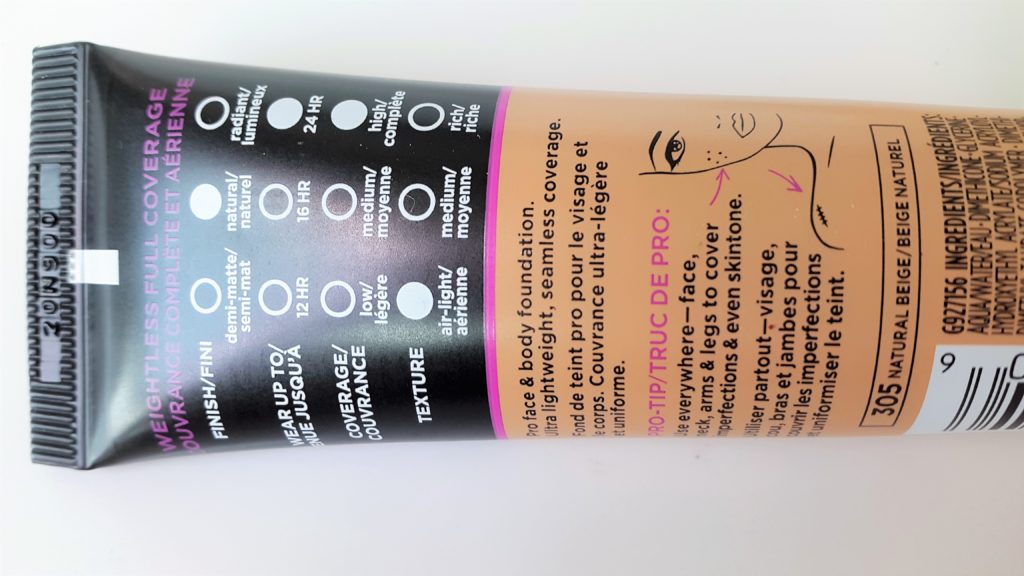 There are 12 shades available in the total cover range and the number starts with '3'. In pro matte range it starts with '1' and in the pro glow range with '2'. I got the shade 305 Natural Beige. 
The packaging of the L'Oreal Total Cover Foundation is small and sleek. It comes  in a soft-squeeze tube with  pointed nozzle. It is good to control the amount of product we may need. I like the squeeze tubes as these are so travel friendly.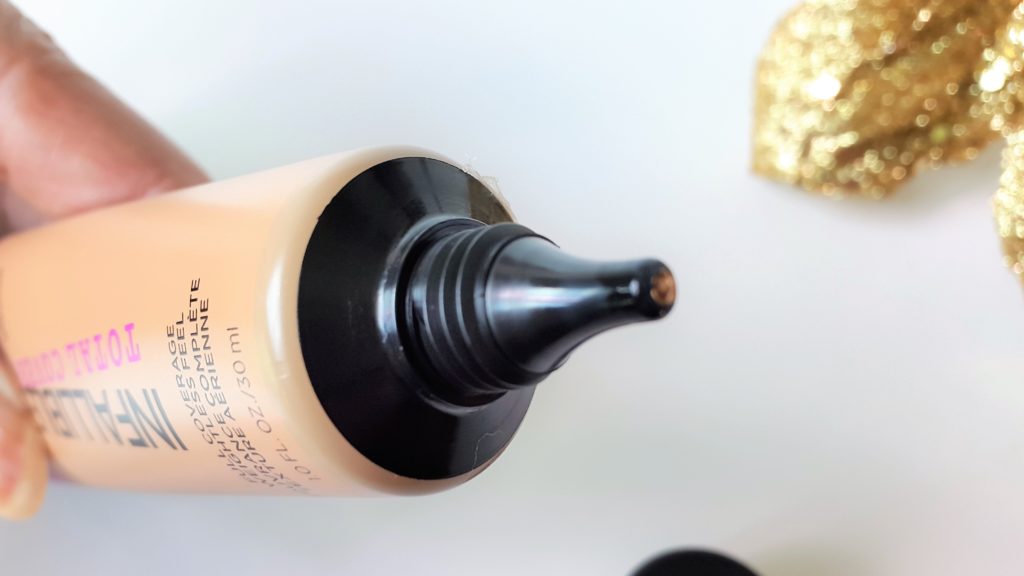 The formula and consistency of the foundation inside is extremely thick. It is light and airy almost whipped, fluffy mousse like texture. It looks dry but on application melts like butter on the skin. Still we need to work fast as it tends to set quickly. Blending with a damp beauty blender helps to blend easily and evenly. It looks like second skin with a beautiful natural finish. It looks quiet matte and provides full coverage. It covers all the redness and pigmentation really well and looks flawless. Beware if you use too much it will look cake-y. In the pictures below you can see how thick the foundation is and blends really well.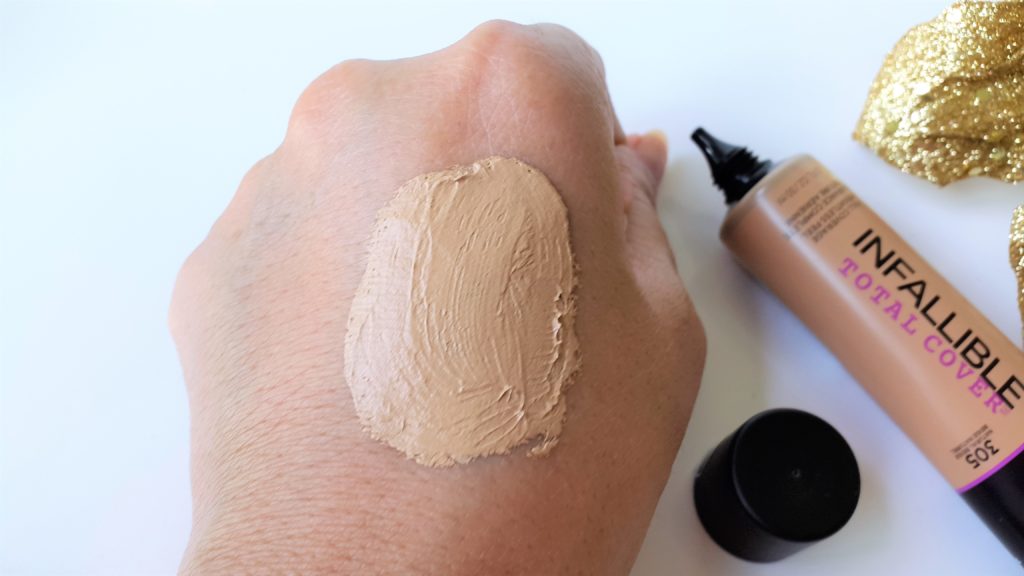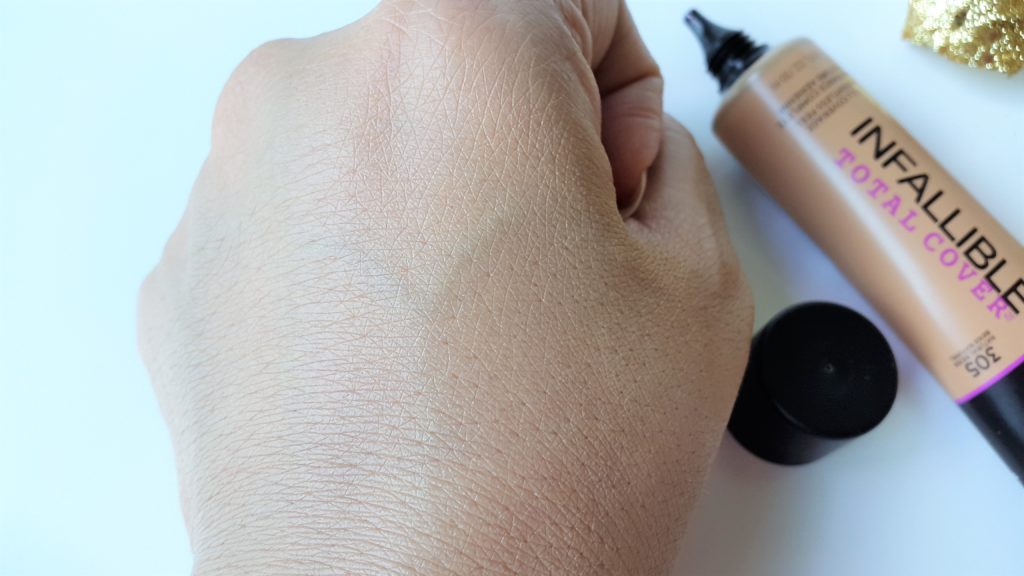 Overall, L'Oreal Infallible Total Cover Foundation is medium to full coverage foundation that lasts a long time. I have not tested the 24 hours claim though. It feels like nothing is on the skin in spite of it being so thick. I don't usually wear full coverage foundation but this one is a good addition if I need one. I noticed it does not control my oils much and ends up looking satin finish after a few hours. I still love the Infallible Pro Matte as it is better at keeping my oily skin looking matte. This is nonetheless a good full coverage foundation to try at the drugstore price. L'Oreal is killing it with the  wide-range of foundations that are available.
I got mine a few months back but L'Oreal has recently launched the Total Cover Foundation here in the Philippines which is great. 🙂
Have you tried this foundation? What are your thoughts? Which L'Oreal Foundation you have tried that you like? Let me know in the comments.
Until next time stay beautiful and flawless! 🙂