Hi my beautiful angels! Summer is here in its full swing. Sun is shining and the temperature is rising and I am not liking at all. Don't feel like wearing anything not even makeup 🙂 . Well but still I have always been on a hunt for the perfect foundation that will make my skin look flawless and also last through out the day in this heat. In this hunt of mine I have tried many foundations but nothing caught my fancy. But now I think I have found a few that can really hold on to my oily skin and the hot and humid weather here in Philippines.
The foundation that I want to talk about today is Loreal Infallible Pro-Matte Foundation. I have been using this foundation off and on for a really long time. I said off and on because I don't wear makeup on a daily basis but I have worn this one enough that I can talk about it. I purchased this foundation when I visited US and it was newly launched there. But I am happy that Loreal has now made it available in the Philippines. There are 6 shades available here. Thanks Loreal but you really take a long time to make your products available to us. Okay back to my foundation review. I got the shade 106 Sun Beige. This shade does match me well but I think maybe I should get one shade darker for that perfection.
Product claims on the Loreal Paris Ph website – #Neverfail foundation for oily skin with a long-lasting, matte powder finish and medium coverage.
Loreal Pro-Matte Foundation comes in a small, slim, sleek, soft, squeezy tube which is superb. I like it as we can control the amount of product we need, it is easy to travel with and it does not get messy. I also like how Loreal nowadays has started putting this grid like thing where it is checked what the product claims to do. Like here it says – finish is demi-matte, wear time is 24 hrs, coverage is medium, texture is air-light.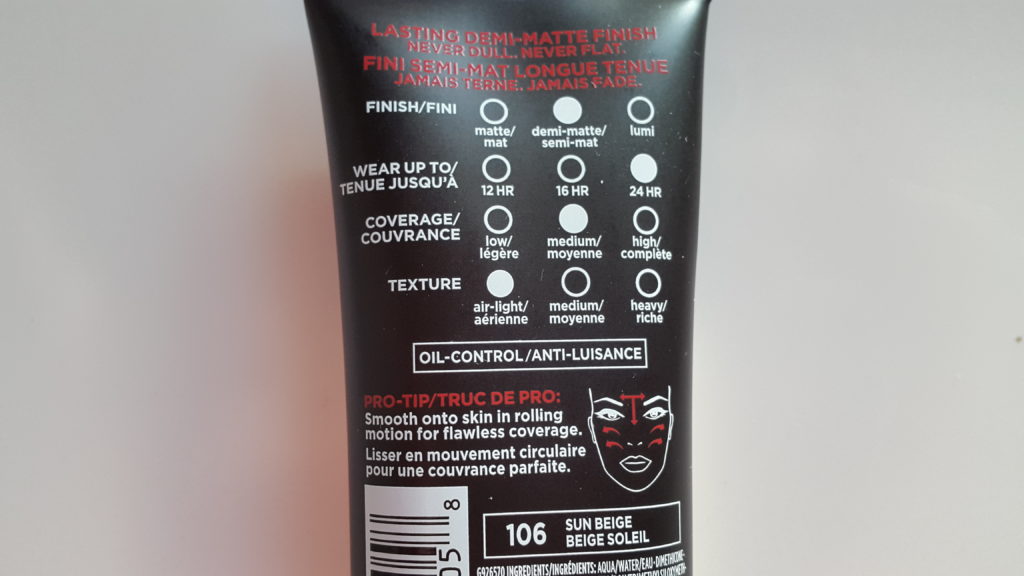 Well the texture reminds me of the consistency of this foundation which is creamy and smooth almost like mousse. It is thick to begin with but not too thick or too liquidy. It is right in between which again makes it easy to blend. We do have enough time to blend this foundation seamlessly on to the skin before it sets. I have tried applying this foundation with my hand as well as the beauty blender and both work well.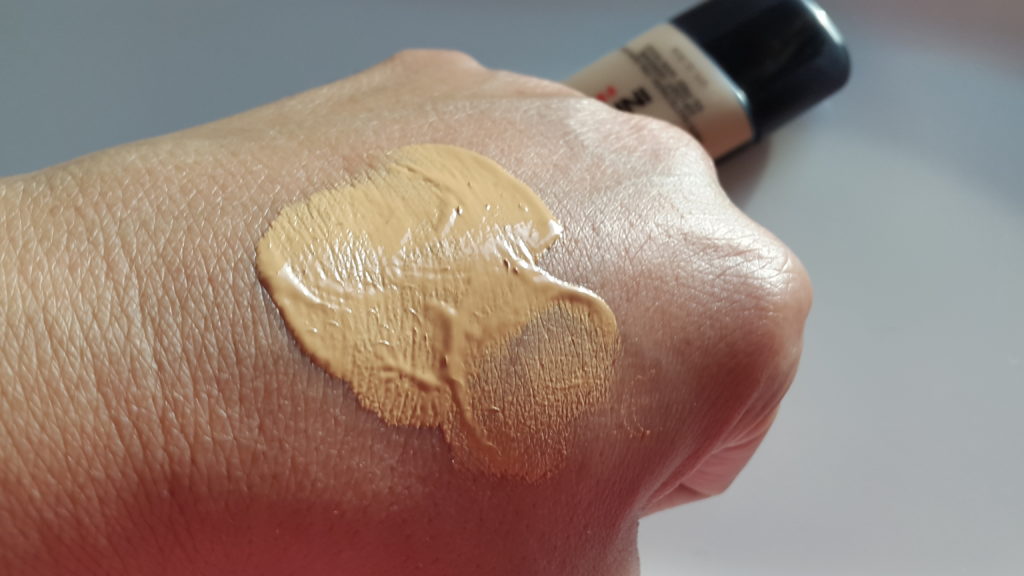 After application it does not feel sticky and it sets in a couple of minutes. Coverage wise it claims to be a medium coverage but I think it is medium to full coverage. We can build it up without it getting cakey. It feels velvety smooth and lightweight almost like air brushed.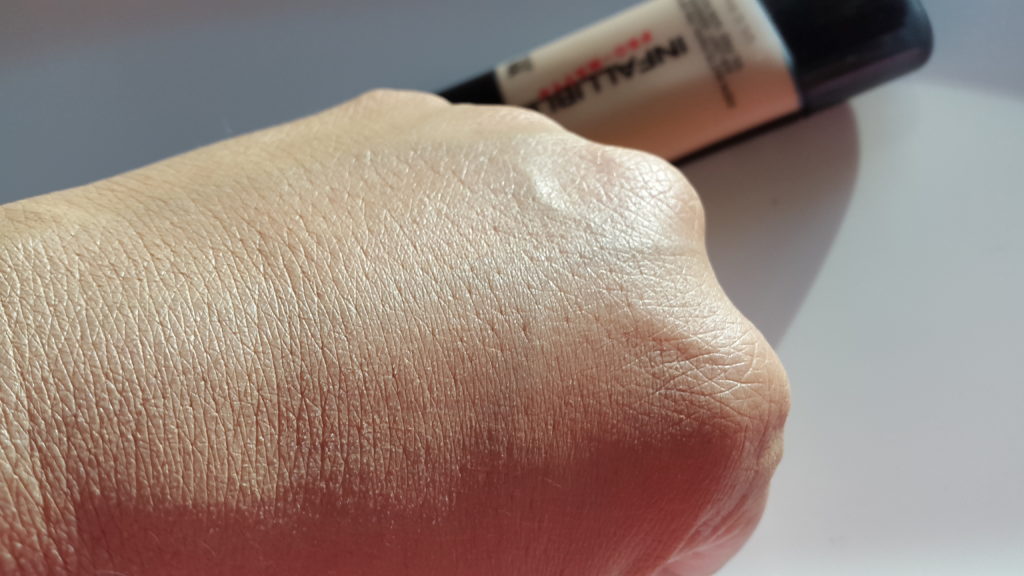 Loreal Pro-Matte Foundation also claims to be long wearing 24 hours lasting power is a big promise but I am wondering who wears foundation for 24 hours? I have not tried it for 24 hours but it lasts up to 8-9 hour on me. Since my skin tends to get oily within a couple of hours which melts away whatever makeup I am wearing, this lasts beautifully on me. At the end of the day little oil does seep through but it does not look oily or shiny. It looks as if I have a glowing skin. It does have some oil-absorbing properties that make this foundation work so well on my super oily skin type.
It does not claim to have any SPF so I think this will photograph well. It looks fresh at the end of the day which is amazing. I am really impressed by this foundation and will keep using it. It is certainly for the oily and combination skin type of girls. Loreal Pro-Matte foundation has become my current trustworthy foundation. The name Infallible Pro-Matte is so perfect for this foundation. If you have tried this foundation let me know your thoughts about it? Did you like it? 🙂