Among all the makeup products lipstick is my most used makeup. I love lipsticks and cannot leave the house without putting one on. Loreal is my favorite brand. I do not consider Loreal a drugstore brand because of the high quality products that are available as well as beautiful packaging. Loreal is the MOTHER of all brands. I have been using Loreal products for the past many-many years now.
Loreal always gets me with its lipsticks. I already own all the different lines of lipsticks that Loreal has but it always excites me when I learn about new lipstick launches by Loreal.
Loreal has recently launched the NEW Rouge Magique Lipsticks in Asia. I don't know about other countries in Asia but these are available in Philippines, India and Singapore for sure.
Loreal Rouge Magique Lipsticks are described by the brand as one-swipe intense color, one-swipe intense matte. There are about 20 shades in this collection with a mix of Fashionable Browns, MLBB Nudes, Deep Reds, and Dark Plums. These shades compliment the women of all complexion favoring the medium to deep skin tones. I think the Rouge Magique Collection is inspired  by the trendy shades that are available. Loreal has put in great effort to make these lovely shades available at a reasonable price. I could get my hands on some of the shades which I would like to share.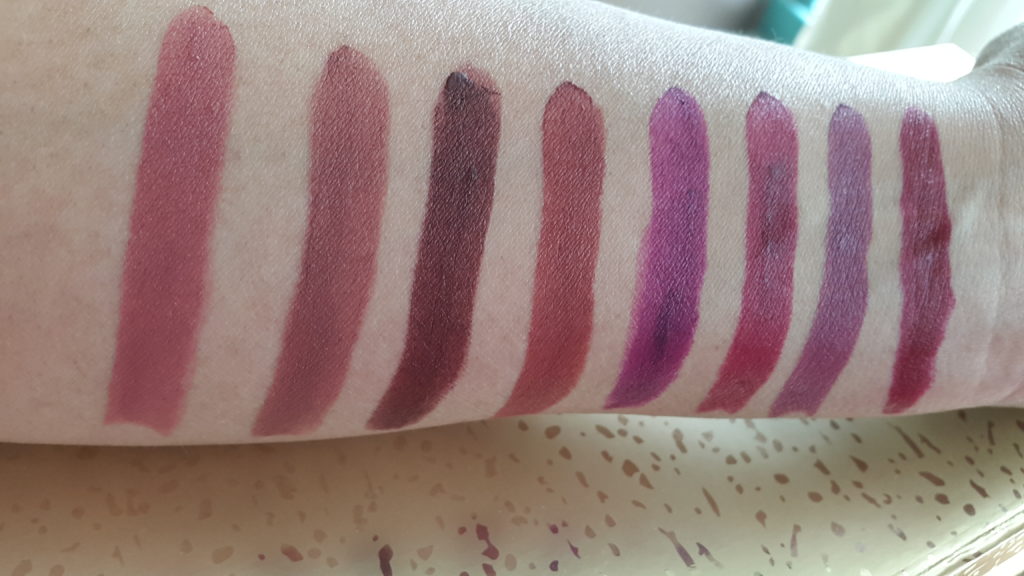 Left to Right : Beige Reveur(931), Café de Flore(902), Miss Chocolate(903), Divine Mocha(904),
                                                                     Vin Exquis(905), Plum Melody(906), Mauve Petal(907), Royal Veloute(909).
Beige Reveur (931) : This is a warm deep nude that is a great my lips but better shade across all skin tones.
Café de Flore (902) : This is a brownie nude shade that is currently on trend. This will be a beautiful nude shade for the medium skin tone.
Miss Chocolate (903) : This deep chocolaty brown shade will look beautiful on the deeper skin tones. This shade also reminds me of the 90's and the name is so yummy.
Divine Mocha (904) : This is like the brick brown red color. Beautiful shade across all complexion especially medium to deep.
Vin Exquis (905) : This is a deep plum color with a hint of brightness to it. Will look good on all skin tones apply sheer or build the color its beautiful.
Plum Melody (906) : This is a red shade with a hint of purple a nice twist to red. This will again suit medium to deep skin tones.
Mauve Petal (907) : This is a dusty mauve shade. A lovely everyday color that will work across all complexions.
Royal Veloute (909) : This is a beautiful unique red shade with a hint of pink and purple that will suit medium to deep skin tones.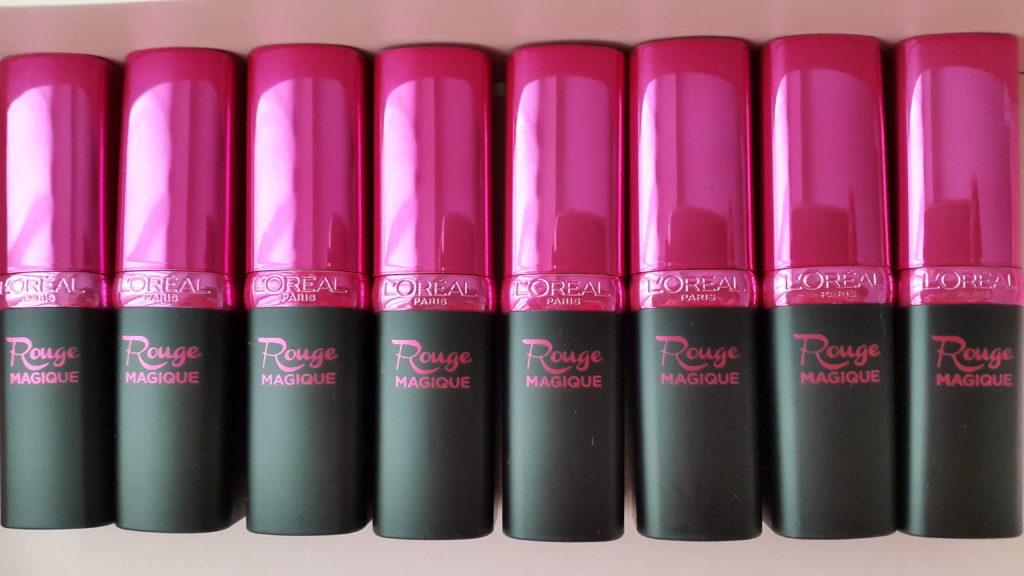 The packaging is eye-catching. The glossy fuchsia pink and the matte black look beautiful and attractive.
The formula of the rouge Magique Lipsticks is a comfortable matte finish. It feels velvety matte on the lips. These apply creamy and are very comfortable to wear through out the day. These do not dry out the lips are a typical matte lipstick would. These lipsticks are highly pigmented like the claim #oneswipeintensematte is so true and these also fade out evenly through out the day. We can apply the lipstick sheer or even build it to intense color. I love these lipsticks and highly recommend. :-).