Hi beautiful! Welcome to yet another post on lipsticks 🙂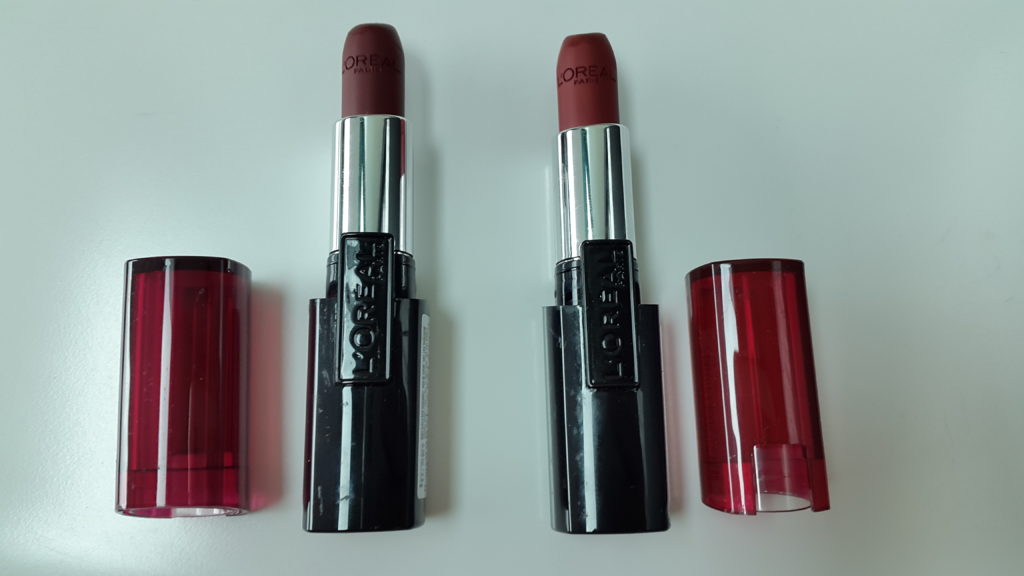 Left – 741 Bold Bordeaux      Right – 737 Persistent Plum
Loreal needs no introduction. It has been my favorite brand for the longest time. I still remember purchasing my first Loreal lipstick from the Color Riche Line. Earlier when other high end brands were a bit difficult for my pocket I mostly gravitated towards the Loreal counter. I was very fascinated by the makeup especially the lipsticks and the magic skincare creams and serums. Wait! everything fascinated me and I still am mesmerized by the colorful makeup displays at the Loreal counters.
Ever since Loreal has been my first go to brand for anything I need. Well! now I also splurge on high end luxuries but Loreal lipsticks are  a must in my collection :-). I like how these are high quality and perfect. Loreal has different lines of lipsticks with different types of finishes and they keep adding something new every time.
Today I want to share my thoughts about the significantly older line called the Infallible. There are various makeup products like foundation, powders, lipstick, setting sprays etc were released in this line. I want to talk about the Loreal Infallible 10hr Longwear Lipsticks.
Product Description – Take your lips to the next level with Infallible 10hr Longwear Lipstick. This revolutionary and innovative formula delivers bold, luscious color that lasts all day long making it the ultimate beauty indulgence.
Infallible 10hr Longwear Lipstick  offers up to 10 hours of vivid, hi-definition color and shine, while hydrating Vitamin E keeps your lips moist and comfortable. Discover the truest color payoff in a creamy conditioning base.
Loreal Infallible 10hr Longwear Lipsticks are available in 20 shades from a few nudes to reds, pinks, browns and berries. The shade range is great and you will definitely find a color that you will like. I got two shades to share – 737 – Persistent Plum and 741 – Bold Bordeaux. These two shades have been in my collection for ages. But I have seen these are still available at all the Loreal counters.
The packaging of these lipsticks with the transparent colored cap and black packaging is very different of Loreal.  The color of the cap mostly indicates the color inside the tube. It is well designed and feels sleek and modern. The lid snaps tight which will keep the lipstick safe and secure. There is a color coordinating sticker at the bottom with the name and the number of the lipstick which is pretty standard in all the Loreal lipsticks.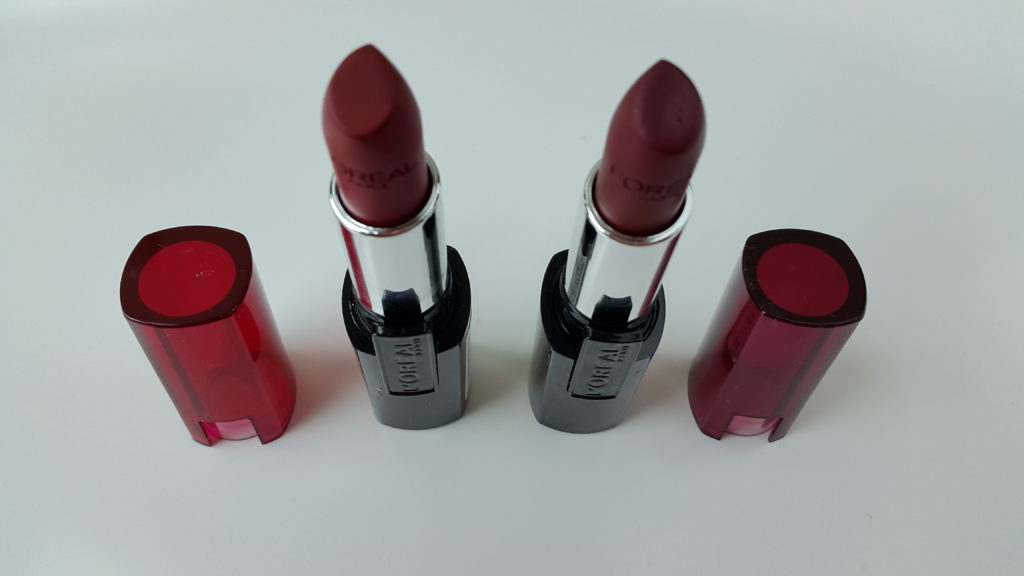 Left – 737 Persistent Plum       Right – 741 Bold Bordeaux
The Loreal Infallible 10hr Longwear Lipsticks are creamy, highly saturated with pigments and long-lasting as the name suggests. These do not accentuate the dryness or flakiness of the lips and do not settle into fine lines of the lips. We get even color on application. These are very smooth and creamy and give a semi-matte finish with a little bit of shine. It glides smoothly on the lips without tugging. One swipe packs a tonne of color. The shine eventually fades away after sometime, but if you want it to be matte instantly after application just blot with a tissue paper and it sets to stay put all day otherwise after 20-30 minutes these dry down and set on their own. The texture becomes a bit tacky and does not transfer. I have noticed that the darker shades that I own stain my lips a little.
737 – Persistent Plum – This shade is more like the reddish plum color with a hint of brown. This shade will look pretty across all skin tones but the warmth in the color will enhance the beauty of especially the medium skin tone.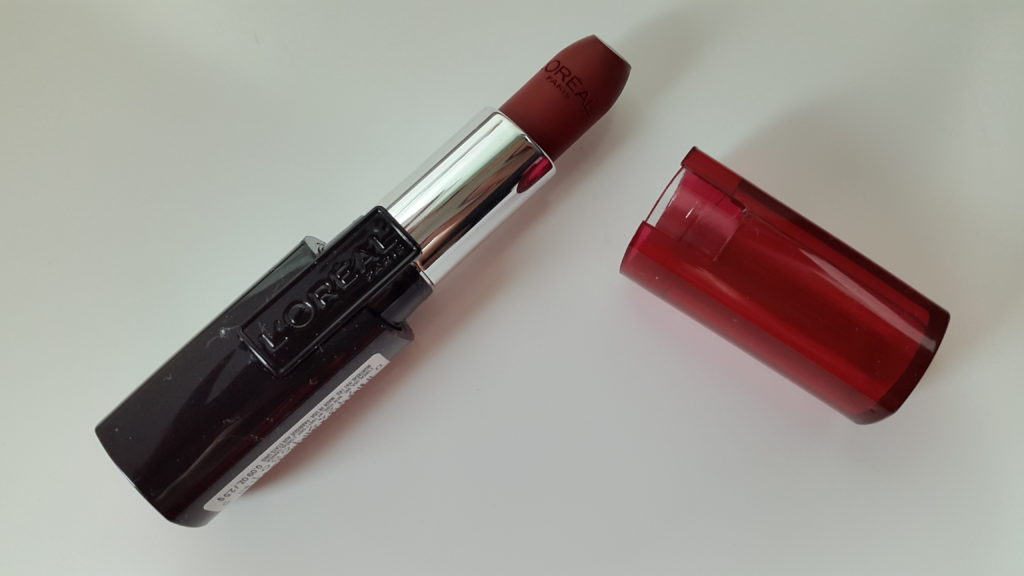 737 – Persistent Plum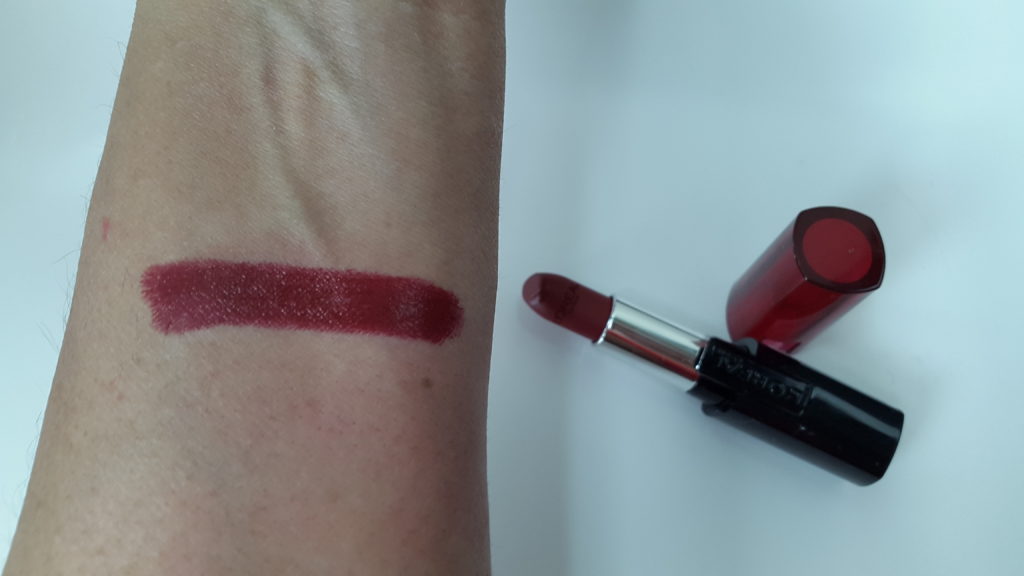 737 – Persistent Plum – swatch
741 – Bold Bordeaux – This shade is the darkest shade in the line. It almost looks coffee black on the website. It even looks intimidating in the tube but it swatches way too lighter. It is a dark wine shade with purple undertone. It will look beautiful on all skin tones especially medium to dark. It is a bit streaky on application. I try to even it out by swiping 2-3 times but when we look closely the streakiness is still there and it gets more shiny. I always have to blot it with a tissue paper and it is good. I believe using a lip brush will help to apply the lipstick evenly.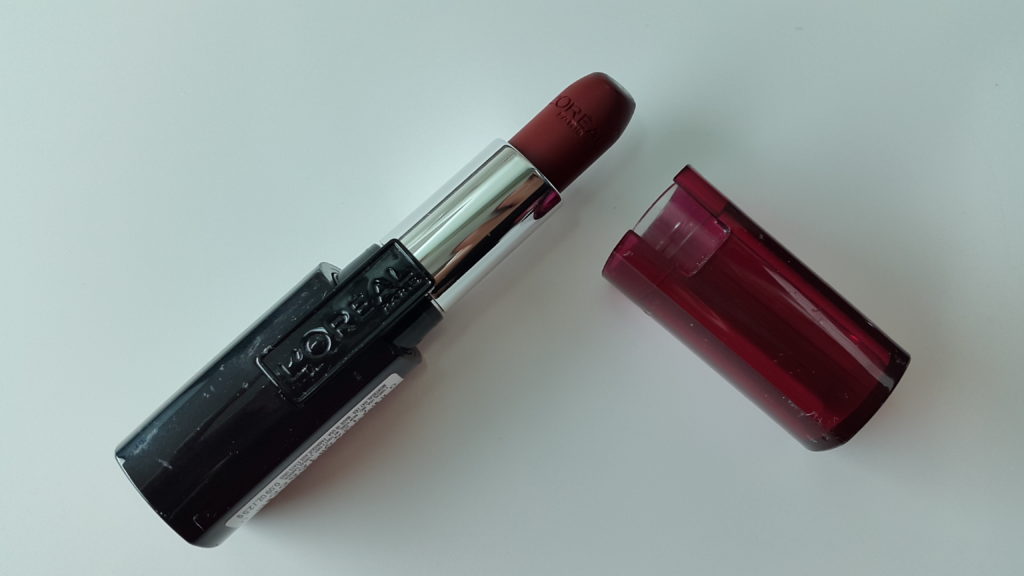 741 – Bold Bordeaux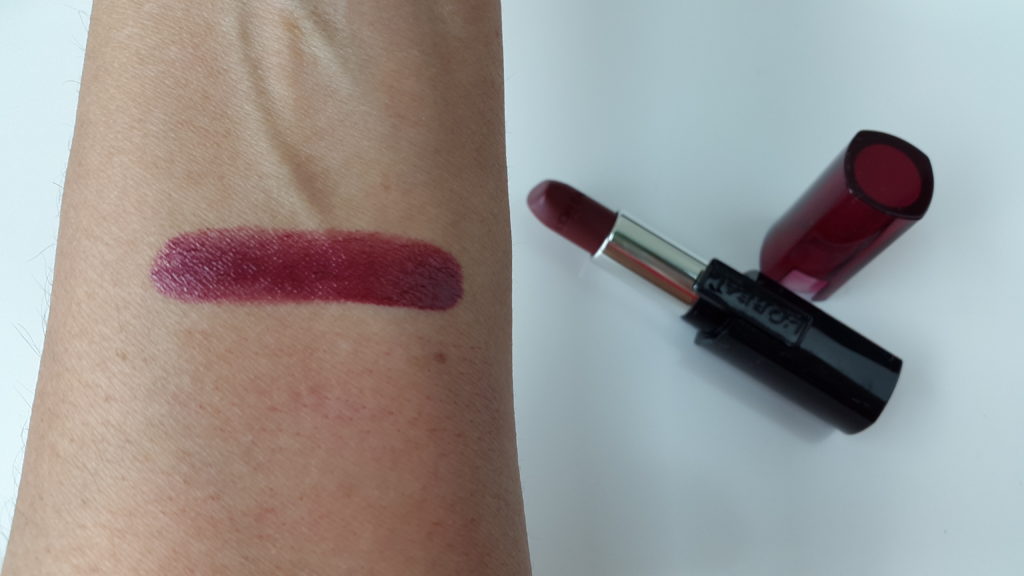 741 – Bold Bordeaux – swatch
For the lasting power that Loreal claims it does not last that long. On me after a meal it fades away (like most lipsticks do) leaving behind a little bit of stain. Eventually the stain gets lighter. I have to re-apply after a meal or after about 5-6 hours which I don't mind.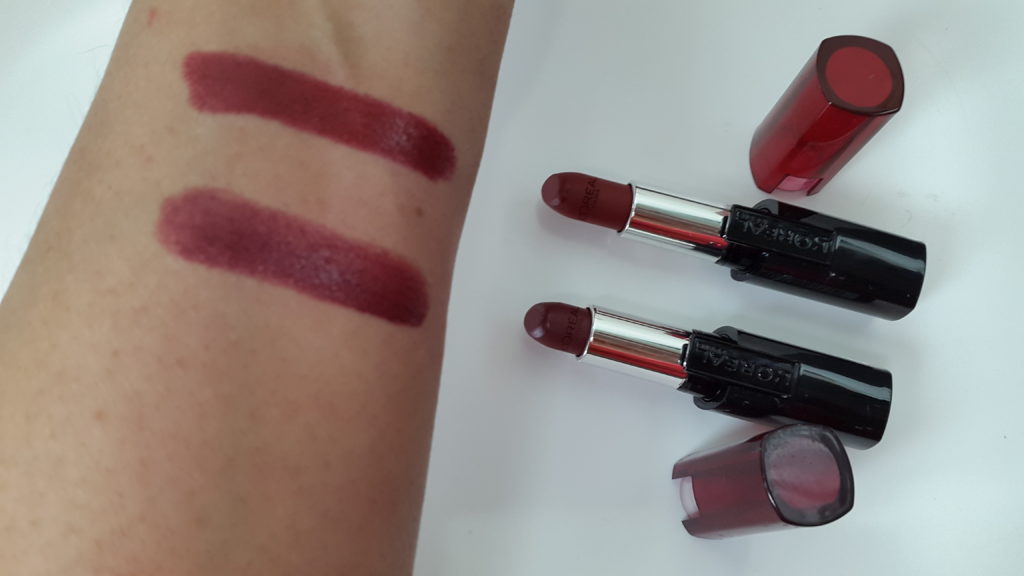 Top – 737 Persistent Plum      Bottom – 741 Bold Bordeaux
Over all I do like these lipsticks. These are worth a try if you are looking for a long wearing and comfortable lipstick at the same time with drugstore pricing Loreal Infallible 10hr Longwear Lipstick is the one. I am impressed by the vibrancy of these lipsticks. The Vitamin E present in them makes it comfortable to wear and leaves the lips moisturized for a really long time. I like that these are available easily at an affordable price. These do go on sale sometimes which is a bonus.
I know I always ask the same question but really have you tried these Loreal Infallible 10hr Longwear Lipsticks yet? You need to 😉 these are amazing and worth the money. 🙂