Hi! Today I have another foundation to talk about which I have been using off and on for a few months.  The warm and humid weather makes my skin very oily, hence I am always looking for light weight foundations that keep my skin matte all day. As you already know I like light to medium coverage I tried the Estee Lauder Double Wear Light Foundation. It comes in 10 shades on the Estee Lauder Website and just four shades are available on Sephora's Website.  I bought it in Intensity 3.0.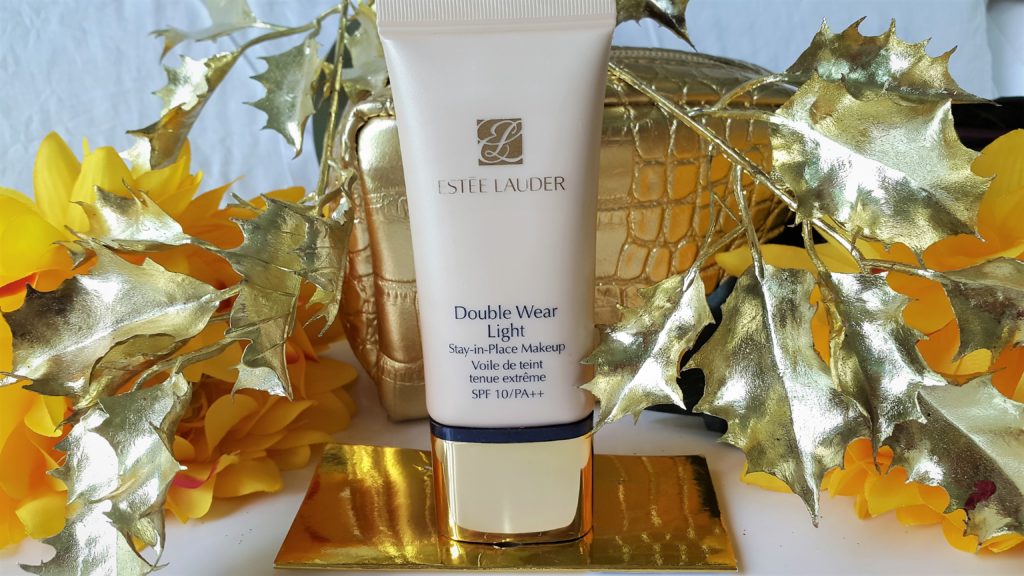 Product Details – LONG-WEAR. LIGHTWEIGHT. SHEER TO MEDIUM COVERAGE.  15-hour wear, light as air: long-wear makeup is now lightweight makeup. It's makeup that keeps up. Fresh, natural, comfortable. Goes on sheer, leaves skin free to breathe all day. Controls oil. Resists smudging and won't "melt" off through heat and humidity.
For the look that stays vibrant and fresh whether it's a workday, a workout or a weekend. Smooth it on once and don't think twice about it. 
The packaging of the Estee Lauder Double Wear Light Stay-in-place makeup is perfect.  The beige color of the tube and the golden cap is pretty and classy with the Estee Lauder logo. A small compact, soft squeeze tube that is easy to use and easy to travel with. I love how convenient the packaging is.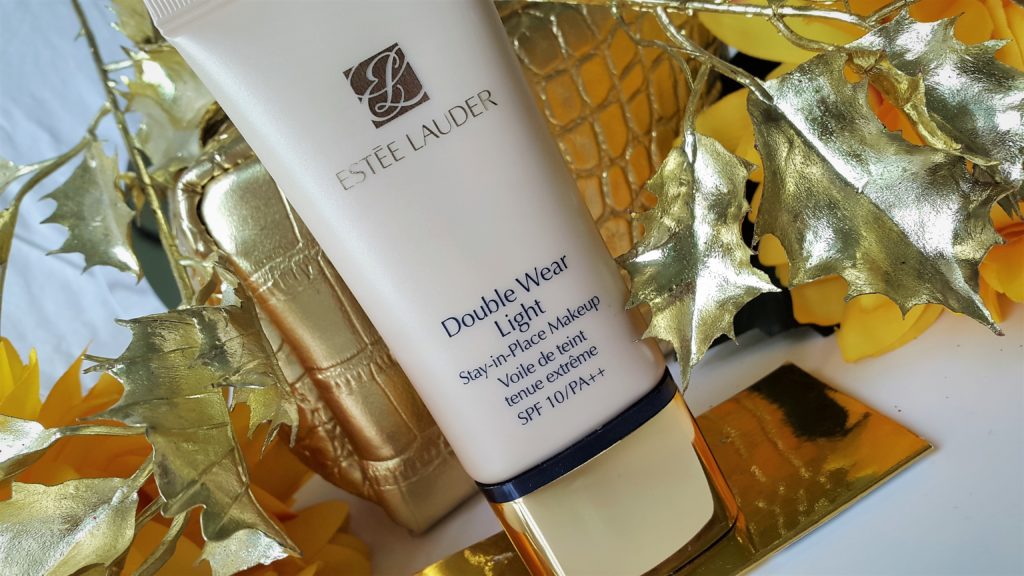 The texture of the Estee Lauder Double Wear Light foundation is creamy but  it does not glide that smoothly on the skin. It feels a little stiff  and we need to work well to blend it seamlessly. There is also a slight tacky feeling after application. However, once set the tackiness goes away. We can apply this Estee Lauder Stay-in-place Makeup with fingers, sponge or a brush. We get different levels of coverage with different application techniques. It does not blend that well with fingers and gives sheer coverage. Even when I use my fingers and blend it and then go over with my Tarte Kabuki brush and just buff it into the skin. When using my beauty blender it gave nice flawless finish and medium coverage, which I like. It can be built to achieve full coverage when we add another layer.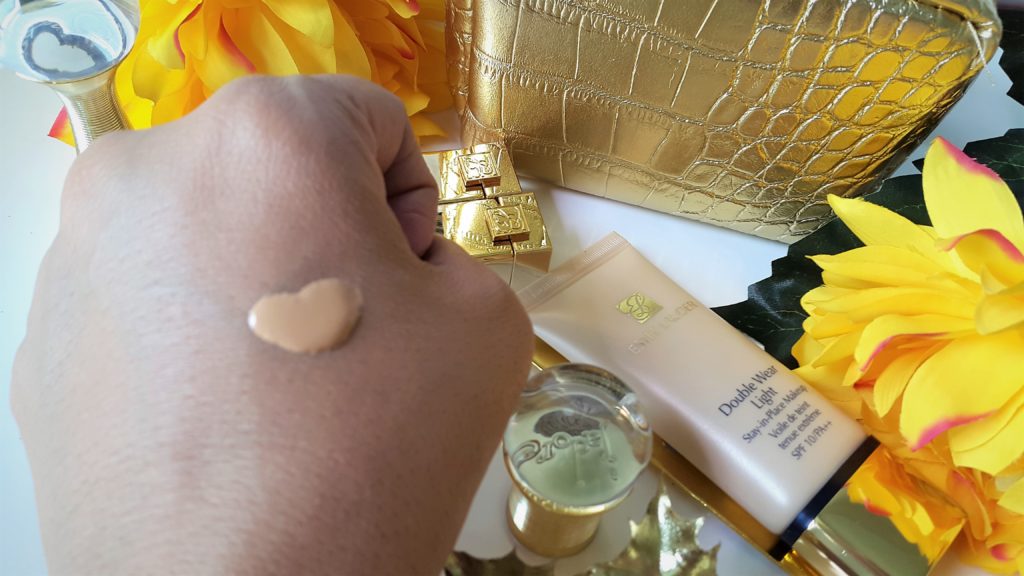 The finish of the Estee Lauder Double Wear Light Foundation is matte which I mostly prefer. The matte finish is more like powdery matte and stays that way all day. It controls my oils very well. It does not settle into fine lines and pores. Another foundation that gives and keeps me matte all day is the L'Oreal Infallible Pro Matte Foundation which is also one of my favorite. The staying power of the Estee Lauder Double Wear Foundation is good for around 5-6 hours, with primer underneath it lasts a couple hours more.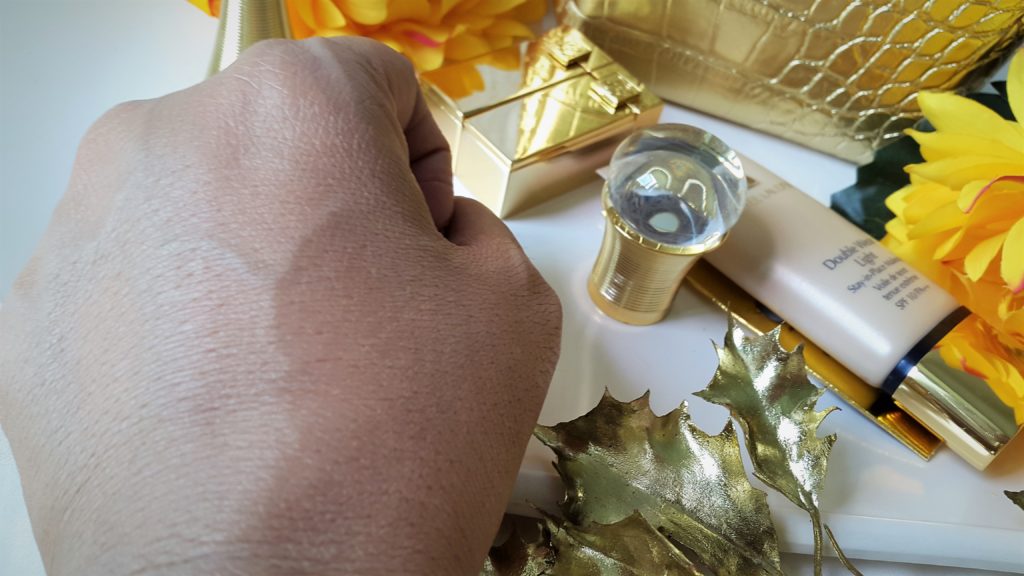 Overall, I am loving the Estee Lauder Double Wear Light foundation. This is a great foundation for oily skin people. In spite of giving medium to full coverage it stays all day and feels very light weight on the skin. It feels powdery smooth almost velvet like to touch, once it sets. This foundation is good for sensitive skin too, as it is fragrance and alcohol free. The best part is it controls oil well. This foundation is probably not for dry skin people as it may be more drying on their skin. If you have combination to oily skin this foundation is for you.
Have you tried any foundation by Estee Lauder? Which one do you prefer? What is your skin type? Let me know in the comments. Thank you so much for taking the time to read. 🙂
Until next time stay beautiful and flawless. 🙂