Hello lovelies! Another drugstore eye shadow palette swatches and review. 🙂 A couple of years back Covergirl launched their TruNaked Palettes and they claimed, "like a leading $50 eyeshadow palette" and not only me everyone else instantly guessed the Urban Decay Eyeshadow Palettes. Since I don't own the Urban Decay Naked Palette I decided to  get this one. It was inexpensive and I would get the similar shades to Urban Decay one. There are three palettes available in this line that are permanent. Well, there was one limited edition palette which went out of stock instantly.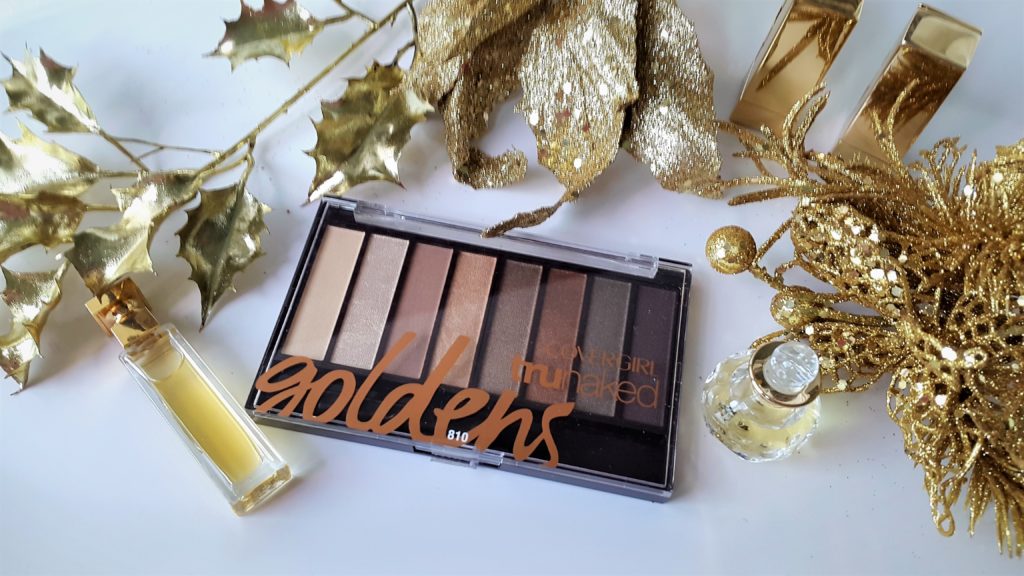 Product Description – Get the same look as a leading $50 eyeshadow palette! TruNaked eyeshadow palettes feature universally flattering, neutral shades that are made to be blended together so you can mix and match colors and always look flawless. Each eye shadow palette comes with 8 highly pigmented shades, and endless possibilities.
The Packaging of the Covergirl TruNaked Palette is a standard regular one. It comes in a sturdy plastic packaging with clear lid. It also comes with a sponge applicator. I know there is an advantage to having a clear lid, is we can see the shadows and the disadvantage is that, there is no mirror. I understand that including the mirror will certainly increase the cost. ( But ELF palettes are cheaper and mirror is included in their palettes). Well! Covergirl did a great job of listing and naming each shadow in the palette. I like when eyeshadows have name to them.
The formula of the 8 shadows in the Covergirl TruNaked Palette is wonderful. They are highly pigmented and have a very soft, creamy and buttery texture. These have a mix of cream and powder feel to them. Due to the softness of these eye shadows we just need one light swipe to get the amount of color. If we tend to go over them a few times there is some fallout.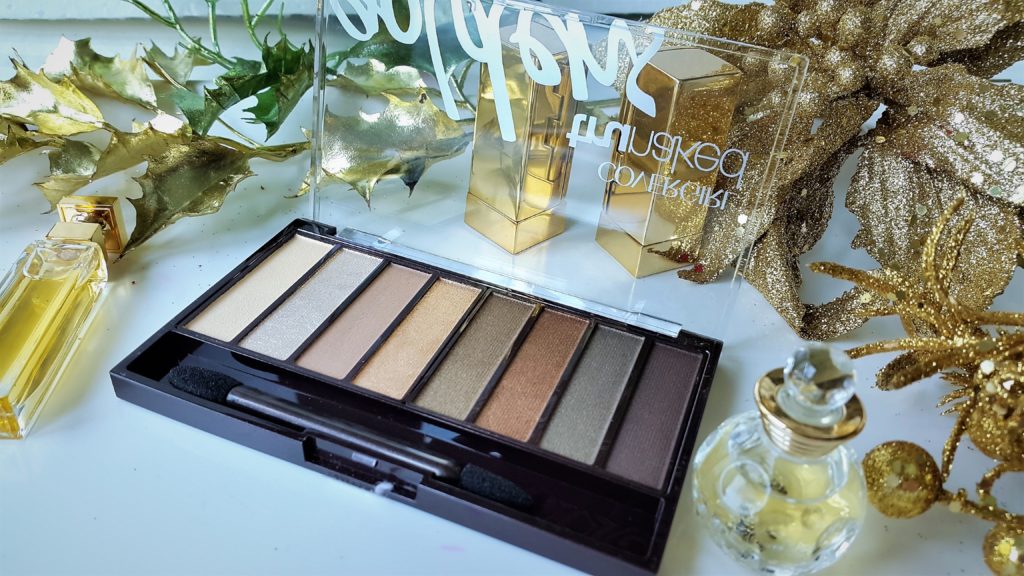 The Goldens Palette is a  true neutral palette with shades like beige, browns and olives. There are three mattes and five shimmers in this palette. All the shades are creamy soft with regards to the formula. These apply as beautifully as they swatch and last a long time on the lids. The shades are very beautiful with a little warmth but mostly neutral shades.
Creme –  is a nice creamy matte shadow which is light almost bone color for all over the lid.
Chiffon – is a light shimmery champagne shade which looks quiet metallic in the palette. It is very pretty.
Cookie – a matte brown. It almost blends with my skin tone. This is more of an all over lid shade for me.
Sunkissed – a warm golden shimmer shade. I love these type of shades a lot.
Camel – is a beautiful shimmer shade that is a unique mix of brown and green. 🙂
Ginger – is again a shimmer which is darker brown, love this one too.
Ecru – is again a pretty shimmery shade that is a mix of brown and green but this one has more green to it.
Sierra – the last shade in the palette is a dark matte brown for outer V of the eyes and can also be used as a liner.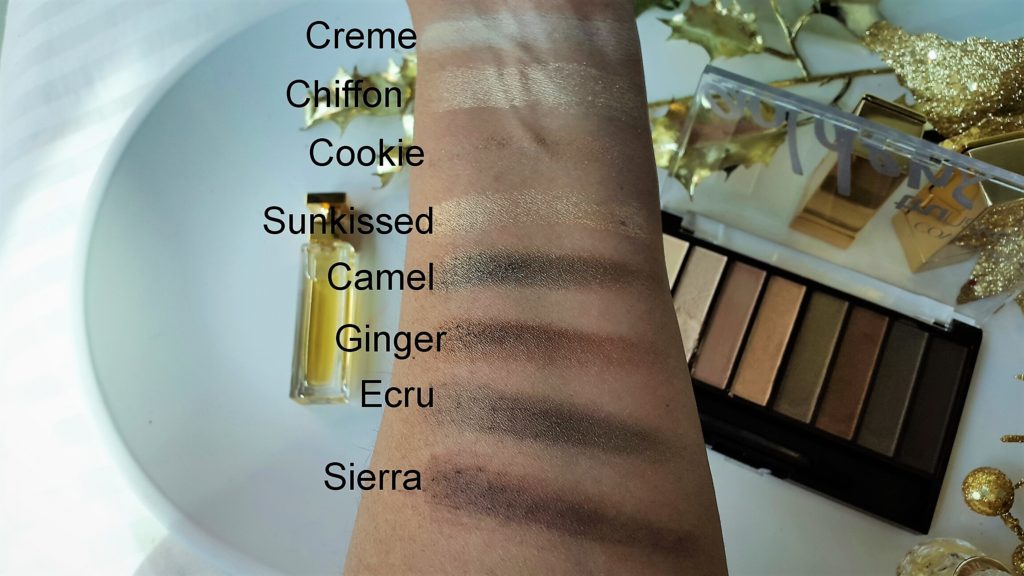 Overall, Covergirl TruNaked Eyeshadow Palette in Goldens is a nice palette and quiet similar to the Urban Decay Naked Palette. If you don't own the UD Naked Palette is a a great option that will also save some money. It is a pretty everyday neutral in spite of some many shimmers. It is also universally flattering on all complexions. The eye shadows are incredibly soft and saturated with pigments. I am really impressed with the formula and the quality of these shadows. If you are on a budget or not this is a must try palette for everyone. You have to be careful as I already damaged one shadow while swatching. I pressed it back but you know how it feels. :-).
Have you tried the TruNaked Palettes yet? What do you think? Let me know in the comments.
Until next time take care of yourself and stay bright and beautiful! 🙂