Hello beauties! Welcome to my new post. Today I will be reviewing something total fun and awesome product and it is the new blush by Benefit called GALifornia. Well, this blush is not that new but it is new to me. I never tried much from Benefit and this is my first blush by the brand and I love it. This blush is a new addition to the already beautiful blushes that are available by Benefit.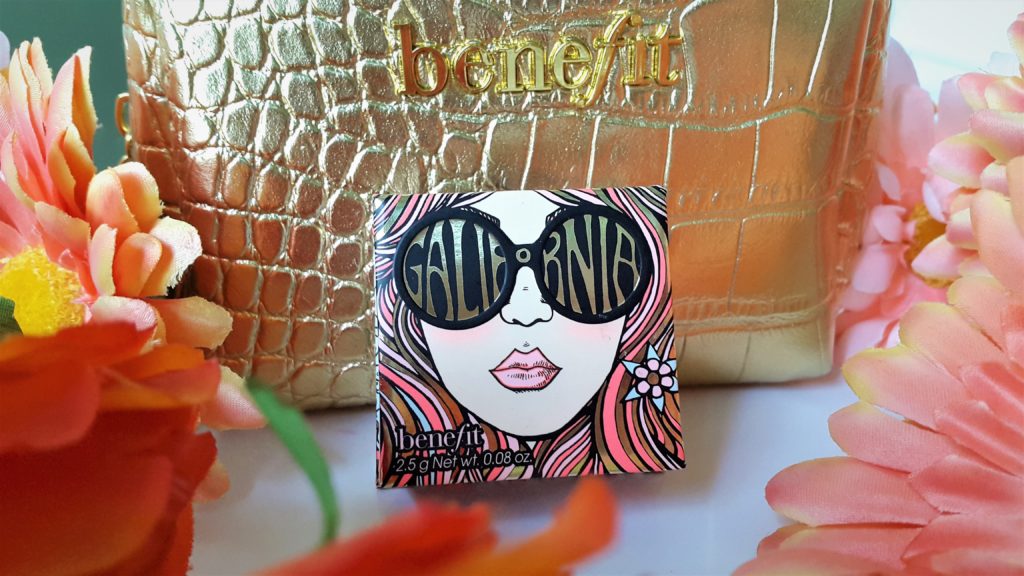 Product Description – Benefit's NEW GALifornia golden pink blush is part sun, part fun! It blends bright pink with shimmering gold, for a sunkissed glow that complements all skin tones. The soft, blendable formula captures the warmth of California sunshine, while the signature scent features notes of pink grapefruit and vanilla.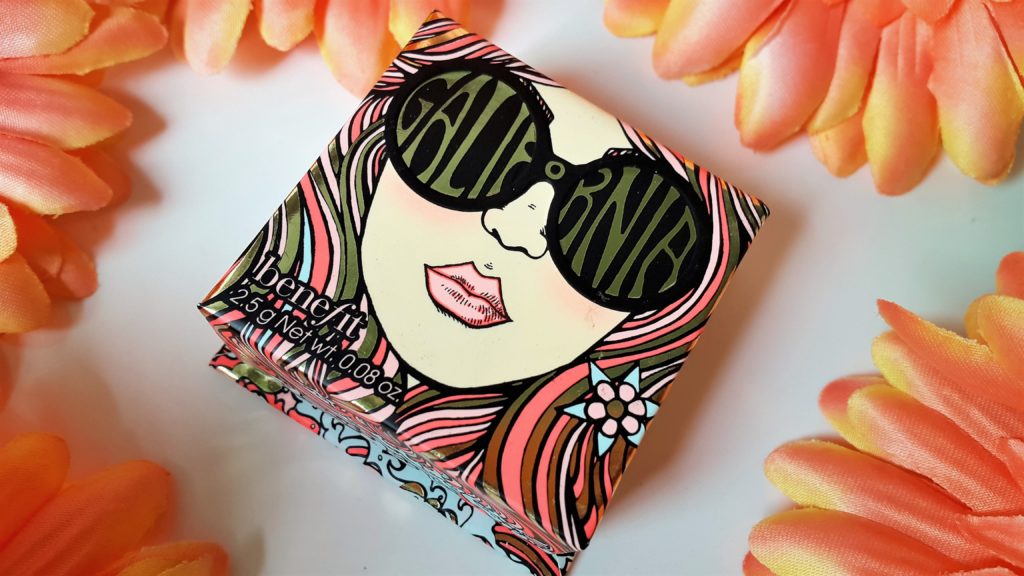 First of all the packaging of GALifornia blush is super cute and adorable. It comes in  a sturdy square card board box with magnetic closure, very much Benefit style. The California surfer girl print is very beautiful and attractive. The name GALifornia goes well with the groovy 70's style design. Inside the stunning box there is a small mirror and the traditional mini blush brush which is included in all the Benefit powder products. The mini blush brush is actually nice and works well to apply the blush.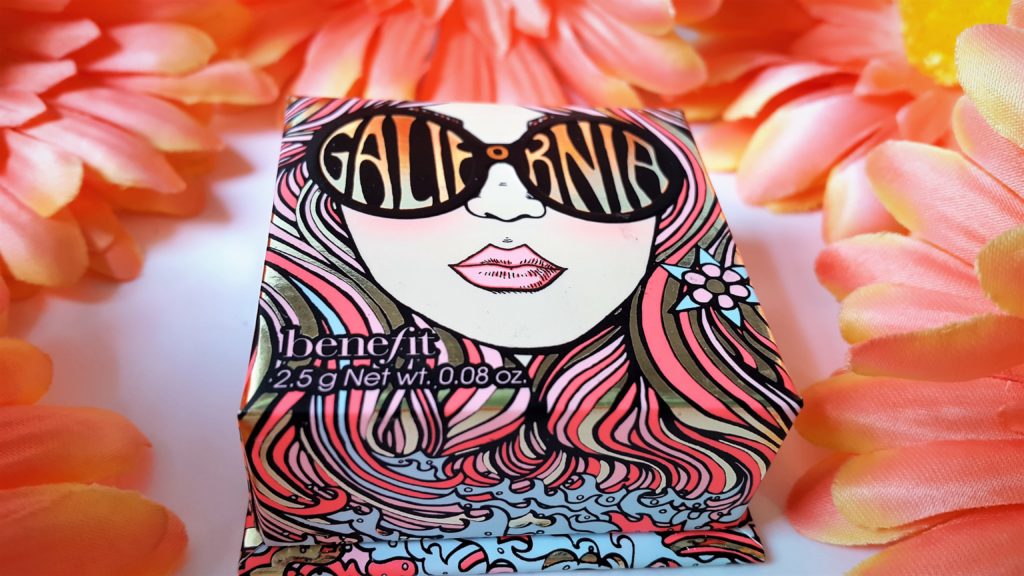 The blush inside has a beautiful sunburst pattern  with some fine golden over spray which goes away after a few uses. The color is a beautiful mix of bright pink and coral with some ultra fine shimmer. The color is inspired by the glow we will get when in California Sun. I find it looks more pink indoors and more coral when outdoors. This shade will look beautiful and glow-y on all skin tones, giving that healthy flushed look. However, it will pop on medium to deep skin tones.
GALifornia has a lovely scent. Benefit calls it 'GALifornia Dreamin' scent  which is a blend of pink grapefruit and vanilla. I like the sweet scent. However, the scent does not linger once applied to the cheeks.
The formulation of the GALifornia blush is silky smooth and finely milled. The pigmentation is great and blends easily and evenly. The color can be buildable and does not fade even after the wear time of 6-7 hours.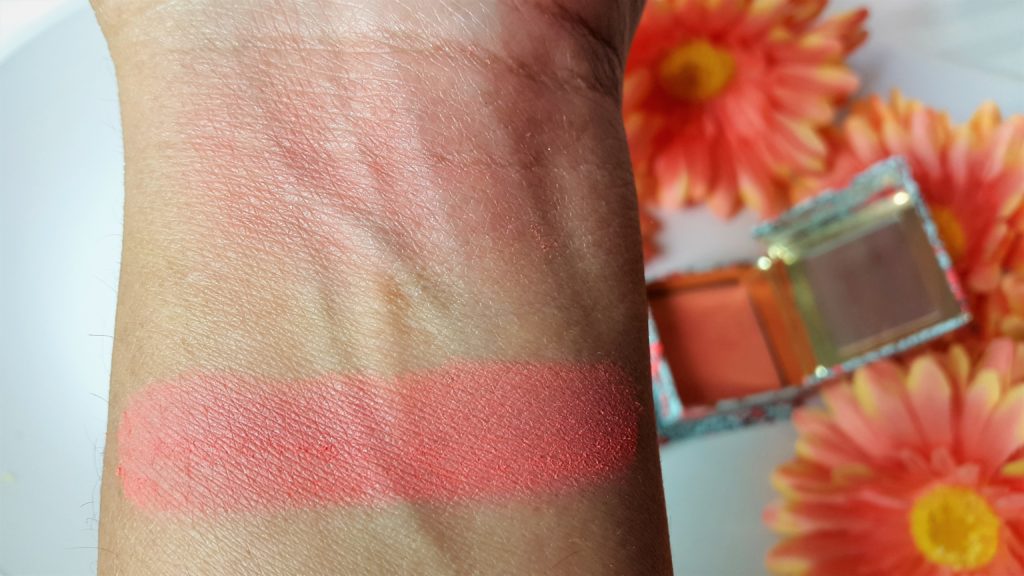 Overall, Benefit GALifornia is a blush that will put you in good mood, right from opening the beautiful box to applying the blush to the cheeks. It brightens the face by giving a healthy youthful glow. I have been reaching for this blush quiet often along with my Maybelline Blush Palette. I prefer the GALifornia blush especially during the spring summer time. Like Benefit's other blushes GALifornia is a classic one for sure. It has won the best blush awards for 2017 as well. I absolutely love this shade and the packaging. Once I finish this mini size I am definitely going to get the full size one.
Have you tried this blush? Which other product by Benefit would you suggest that I should try? Let me know.. Thank you so much for taking the time to read. 🙂
Until next time keep glowing! 🙂