During my recent visit to the US (Seattle) I got a chance to hop in to Sephora where I did some serious damage to my wallet. The isle of doom again got me and I picked up the Tarte cosmetics Tartiest Treats Eye and Lip Set with a few other stuff :-). I do not own the larger Tarte PRO palette due to the mixed reviews I read online.
But when I saw this set I wanted to try it. This set felt promising to me as it contains the PRO To Go mini palette, a mini size mascara and the Tarteist glossy lip paint in WCW. It is a deal….lets look into this cute little packet closely.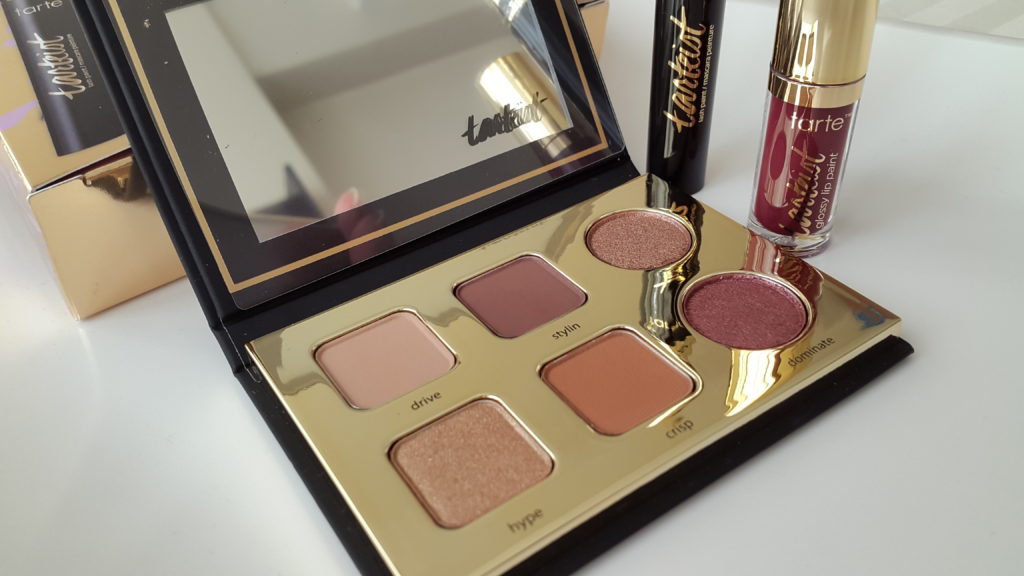 Description on Sephora's Website : Natural-looking makeup has never looked better with this exclusive travel-friendly Tarteist Treats Eye and Lip Set. The Tarteist PRO to Go Amazonian Clay Palette features six flawlessly rich eye shadows with a smart-blend formula that's like take a makeup artist home. Finish off your look with the high-impact Tarteist Lash Paint Mascara and the Tarteist Glossy Lip Paint. These favorites blend the best of pigment, performance and ingredients.
The packaging is adorable. It is cute and compact and fits in my palm. It is a heavy duty card board with a nice magnetic closure to it. The outside of the box has that soft rubberized finish with gold letters which makes it look chic and pretty. As nice as it feels it does get smudgy. When we open the palette, there is a nice little mirror and six eye shadows sitting elegantly. There are 3 mattes and 3 metallic shimmery shadows.
This is a very warm toned palette. The top row is more on the neutral side than the bottom row which is even warmer which I like. This palette alone has the ability to create a complete look be it day time appropriate , dramatic or even smoky eyes.
The 3 shimmery shades Boss, Dominate and Hype are beautiful. The matte shade Drive which is a nude shade is a nice overall lid color. Crisp is a warm transition shade that blends well. The last matte shade Stylin is a nice outer corner and liner shade. Well the brow bone highlight shade is missing but I think we can get away with that.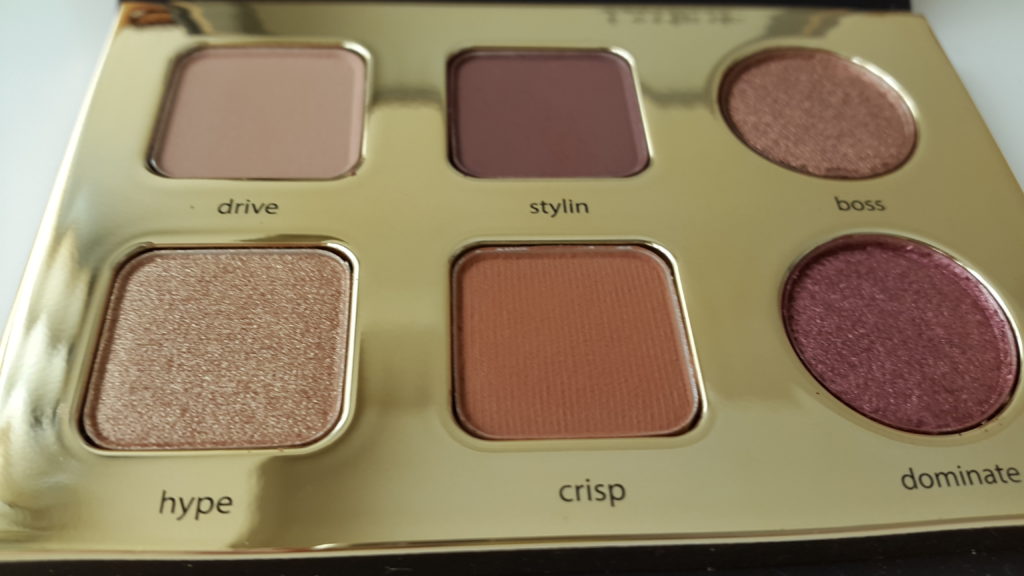 The formula and quality of all the shadows is excellent. Every shade in here is creamy and buttery feeling. They blend beautifully without any fallout. There is no patchiness and all the shades are super pigmented. The shimmery shades are so rich and creamy they glide like silk. I just love them.
The swatches are just one swipe straight on the skin. No primer, no moisturizer nothing and I think they do speak for themselves. Again these shadows are  very soft, buttery and pigmented I am just impressed with the quality and beauty of these shadows.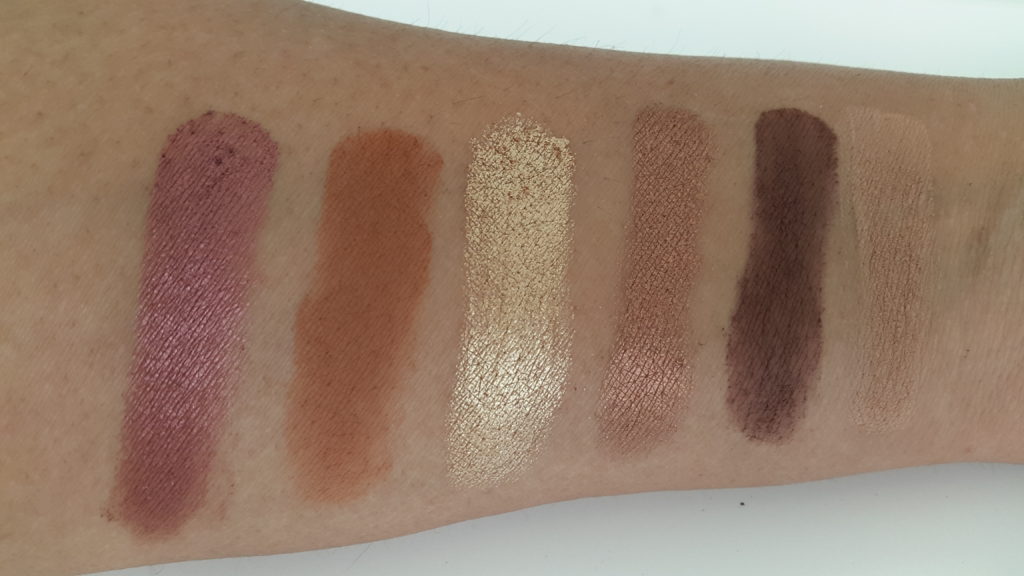 Left to Right :  Dominate,  Crisp,  Hype,  Boss,  Stylin,  Drive
The Tarteist Treats Eye and Lip Set also includes a mini Tarteist Glossy lip paint in the shade WCW and mini size Tarteist Lash paint Mascara. Beautifully pigmented lip gloss which applies like a glossy liquid lipstick. The mascara is amazing as well. It makes lashes fuller and longer.
The Tarteist Pro to Go palette alone retails for $23 on Sephora's website and by just paying $25 we get this mini set which includes a lip gloss and mascara is a deal. I am glad I got this. It is still available at Sephora.