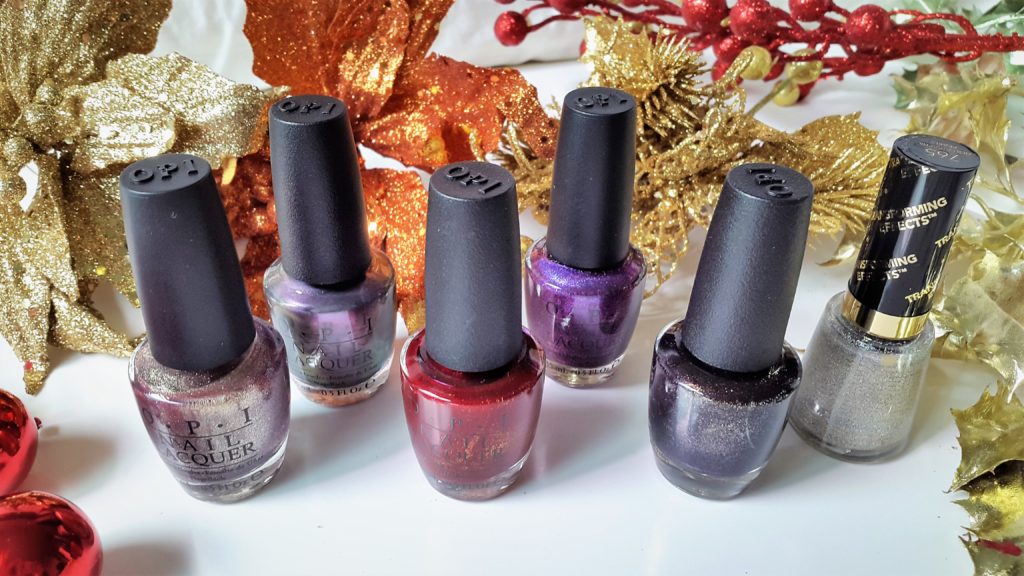 Hello my dear friends! Wishing you all a month of joy and festivities. December is a month that sets everyone in the holiday mood. All the decorations and lights everywhere, gets us in the mood of fun and celebration. Christmas and then welcoming the new year gets all glitz and glam with late night outings and parties. The makeup, the dresses everything gets sparkly and festive, which I love. To complete the look painting nails in different glitters, chromes and  sparkles add glamour to the look. This is the time when we can wear all metallic and glittery shades. Today I have a few of my favorite nail polishes for the winter 2017 holiday season. I have selected a few colors that will look beautiful and define the holiday spirit that we are all into. All the nail polishes are by OPI and one is Revlon. All these polishes last long time on the nails. I  have worn them a lot 🙂
OPI – First Class Desires – A beautiful glitter polish that is dark almost border line black with lots of fine glitters. There is a purple shift to this color. When light hits we see some purple but mostly it is a very dark gray. Love this color. If you do not wish to wear black this kind of not so dark shade is a great option.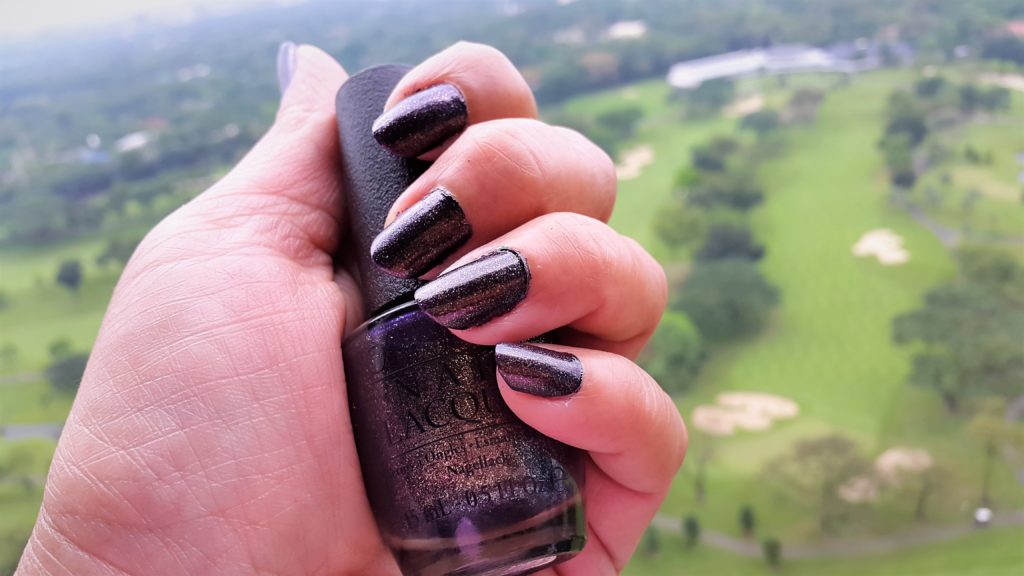 OPI – Peace & Love & OPI – This duo chrome polish by OPI is unique. The gray and purple shift in this shade is beautiful. I love how the color changes when light hits. In bright light it is a beautiful purple and with no light it is a totally different shade gray color. I tried hard to capture the duo-chrome but could not. This  is a pretty shade with a pearl finish that will look gorgeous during day as well as night.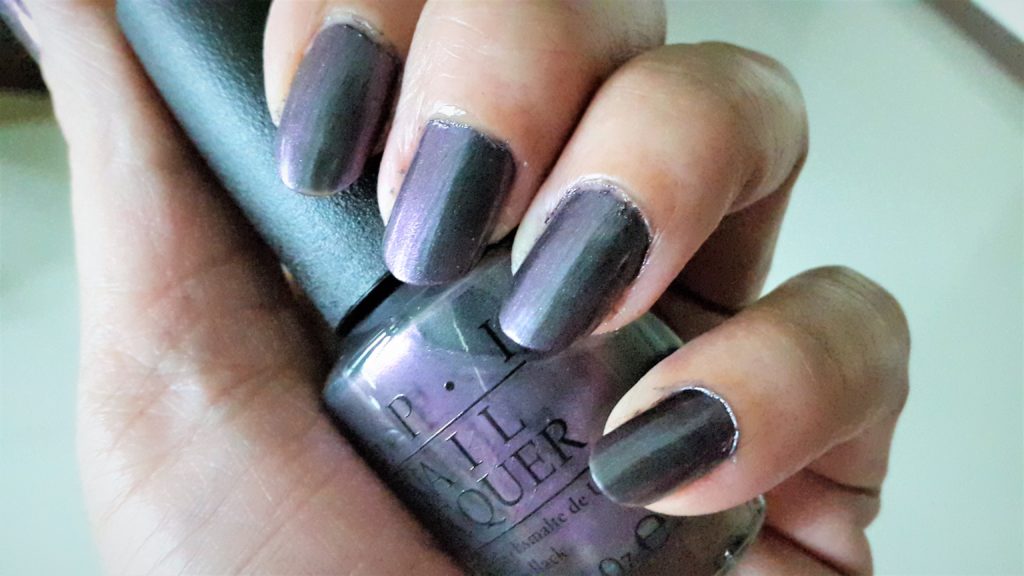 Revlon – 765 Holographic Pearls – This silver holographic polish by Revlon was an instant purchase. It is a polish with lots and lots of holographic shimmer. It is sheer and we need at least 3 to 4 coats to see the actual holographic effect and a reminder of the snow season.  This is such a pretty party shade to add some glamour and shine to the nails. This nail polish can be worn alone in 3 to 4 coats or as a topper to give that holographic effect to other nail polishes as well.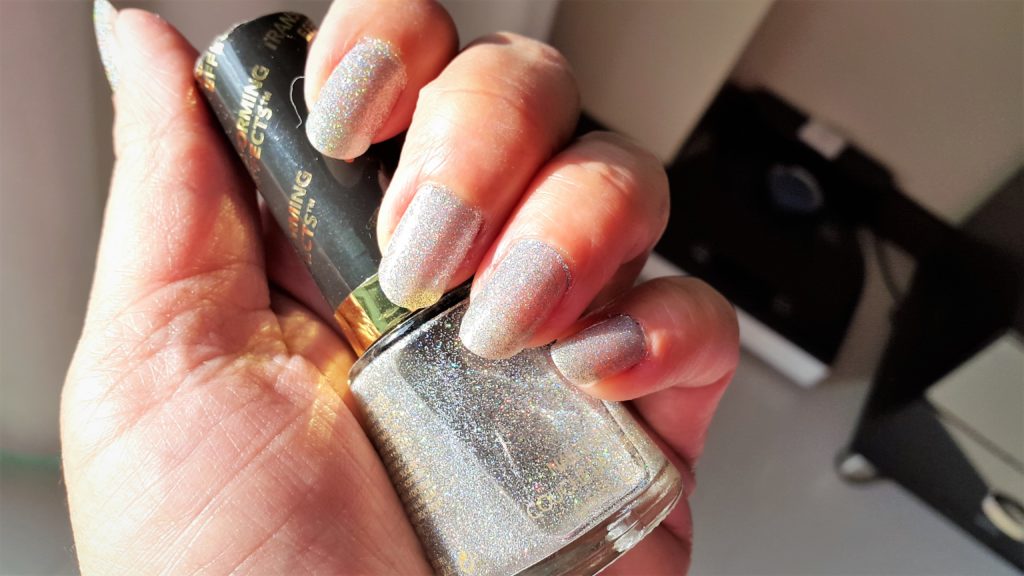 OPI – Grape…Set…Match – Purple nails fit perfectly with the holiday spirit. No matter how dark or light, sparkle or glitter purple nails are always trendy. This shade by OPI is a purple with pink iridescence to it. It is a beautiful purple shimmer polish that looks royal for the  holiday.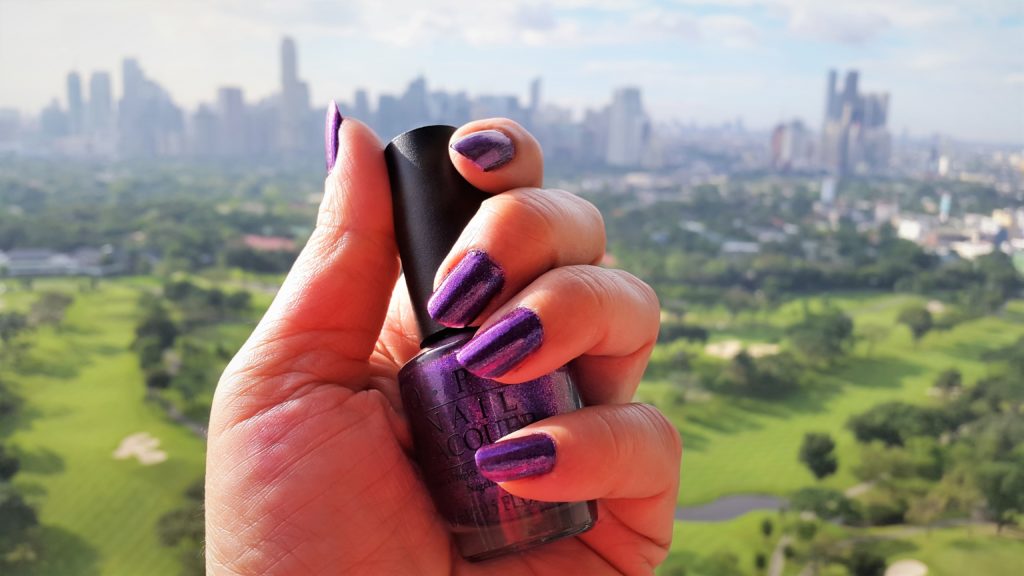 OPI – Rally Pretty Pink – This one is my favorite. The duo-chrome in this polish is pretty and elegant. Not too in your face. This metallic rose gold polish has the pink and gold chrome-y effect which looks sleek and sophisticated. This one is a sheer polish and we need 3 coats.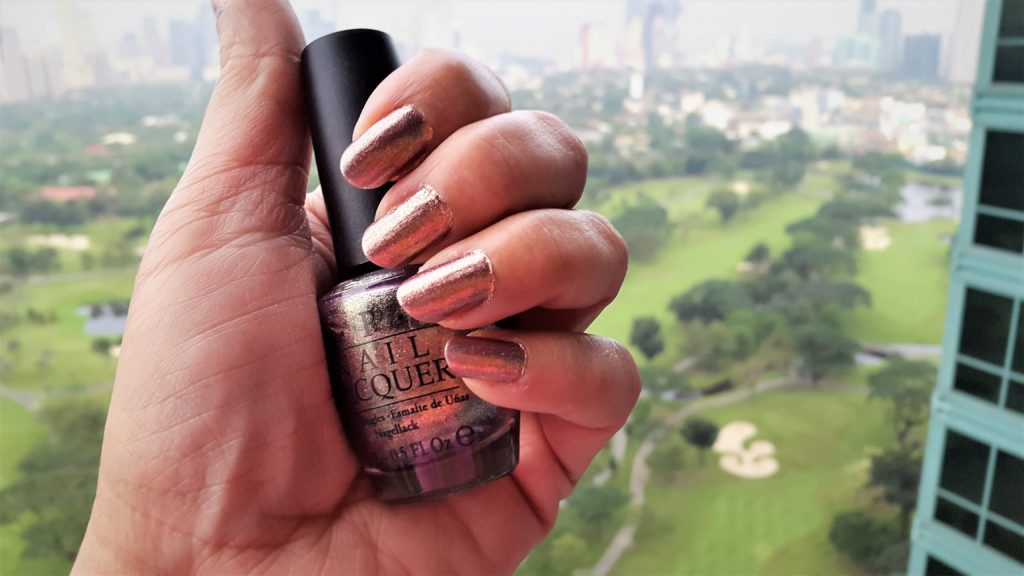 OPI – Red Fingers & Mistletoes – Red nails never go out of style. I think most of us will like to wear red polishes all year round, winters are no exception. This sparkling metallic red shade with fine gold glitters is perfect for the long snowy days.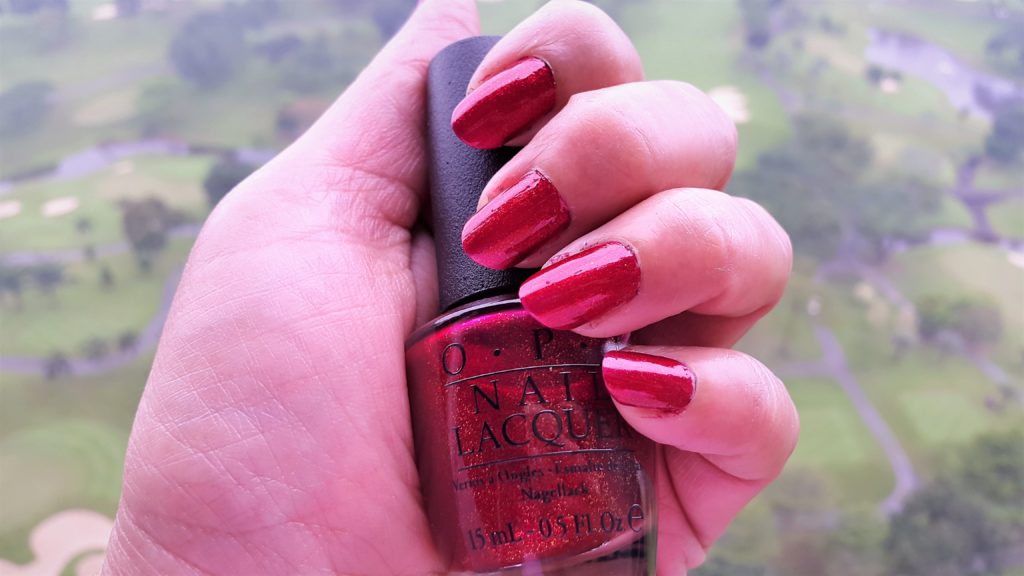 I could choose so many more colors but have to keep my post short and sweet. I think these type of shades never go out of fashion and would always look pretty on everyone. Thanks a lot for taking the time to read. 🙂 Which shades do you prefer to wear during the winter season? Which shade did you like from the ones I selected? Which other shades would you like to add here?  Let me know. 🙂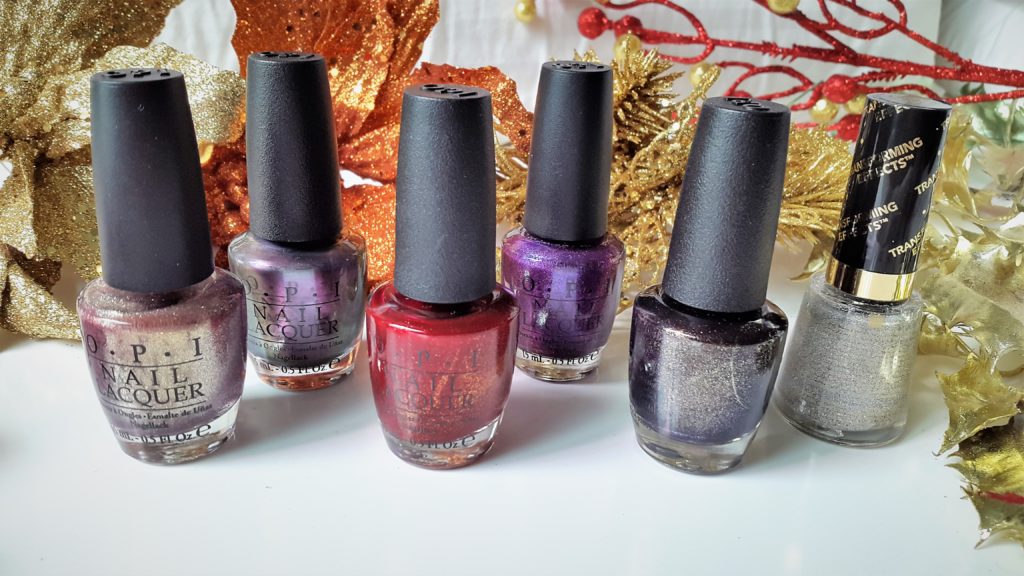 Until next time stay glamorous for the season! Take care guys..