Hi lovely! Today I have an eye shadow palette to review. Milani an American drugstore brand released a few eye shadow palettes called The Everyday Eyes Powder Eyeshadow Collection and have been popular for sometime now. I was so drawn towards the packaging and the lovely shades and you see I am reviewing one of them. There are several color options in this range.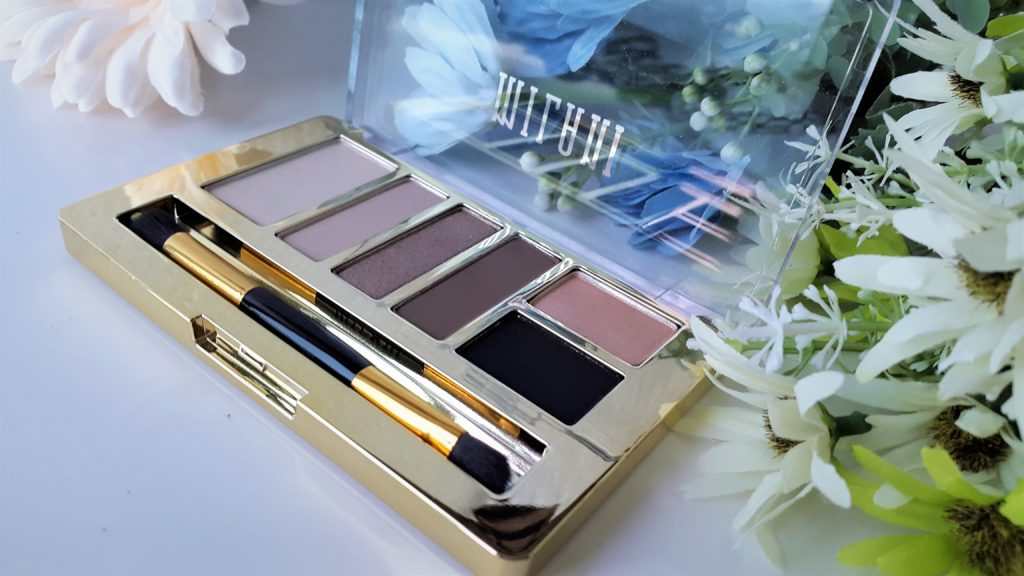 There are 8 palettes available in the collection with six eye shadows in each palette.
01  Must Have Naturals
02  Bare Necessities
03  Smoky Essentials
04  Plum Basics
05  Earthy Elements
06  Vital Brights
07  Matte Basics
08  Must Have Metallics
There is a variety in the shade selection. I have a couple but today I will talk about the 01 Must Have Naturals.
Product Description – Contour, color and create endless looks with a first-of-its-kind eye contour and highlight collection. Each Everyday Eyes Powder Eyeshadow Collection comes with six richly pigmented shades and step-by-step guide for professional-looking results. Each shade is expertly coordinated to work well in any order to create brilliantly, one-of-a-kind styles. Dual-ended, pro-artistry brush included.
The packaging of the Milani Everyday Eye Collection is beautiful and golden. It is a shiny gold palette with clear lid so we can see the shades inside. It is good that we can grab the palette we need. But lack of mirror is a bit inconvenient while travelling. However, I love the golden shiny packaging. At the back of the palette there is a step by step guide on where to place the colors on the eyes for creating a look, with pictures. It is helpful for beginners like me. We also get a small double ended brush which may not be preferable by many of us but it actually pretty good.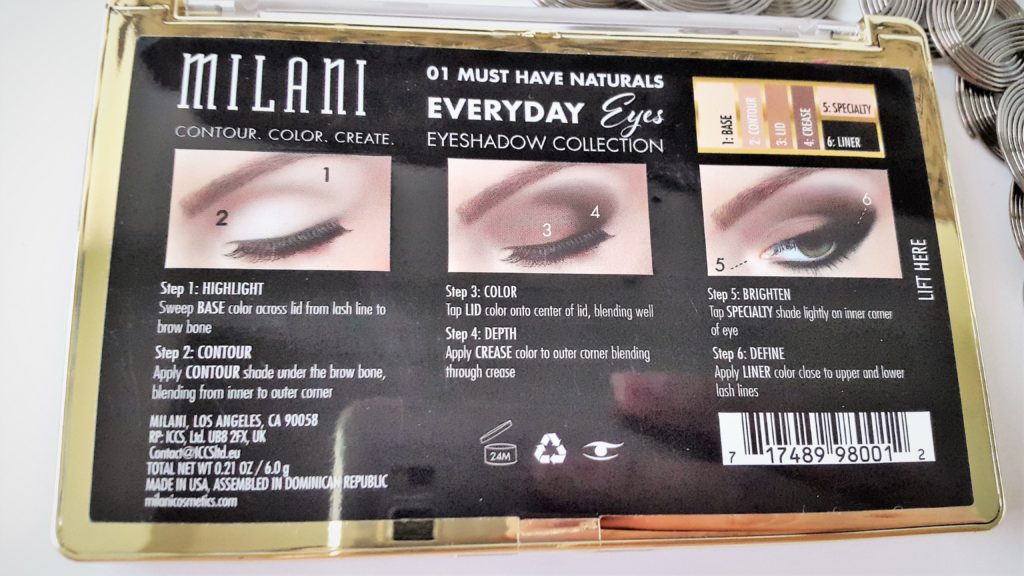 Each palette in this collection comes with six eye shadows. The palette is compact and the shade selection is well thought, as we can do a complete look using only this palette. This makes it quite travel friendly with some inconvenience as there is no mirror.
The eye shadows in the 01 Must Have Naturals Palette have nice color pay off. The formula of these is very creamy, smooth and blend very well. The Base shade is pale and sheer with some gold shimmer. It can be best used to highlight the brow bone and inner corners of the eyes. The Contour shade is a very light brown with some peach undertones. It is matte with good pigmentation and applies smoothly. A great transition color. The Lid color is a beautiful rose-y shade, looks almost like champagne-y rose gold. It has some fall out, but can best be applied with a damp brush to prevent the fallout and to accentuate the shine of this shadow. I would say that if you are an office goer and are in a hurry in the mornings it is a bit inconvenient to wet the brush and then continue with the makeup. The Crease color is a matte finish taupe shade. It has a nice color pay off and blends out smoothly. Specialty is peachy pink shimmery shade. It is sheer but can be build when used with a damp brush. Liner is a matte black, which as the name suggests is best used as a liner. The pigmentation of this shade is great.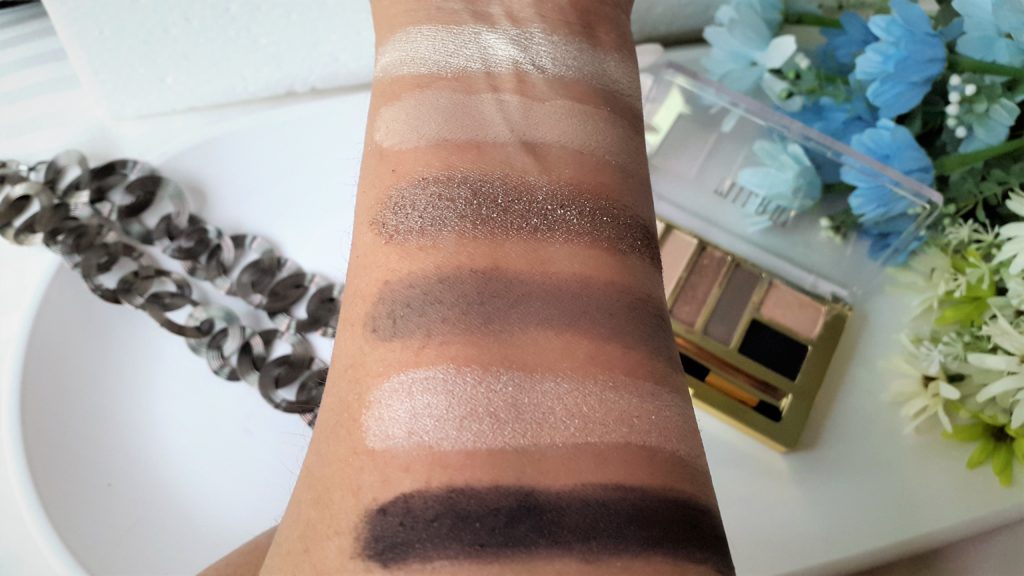 Overall, I have become a big fan of these shadows. The Must Have Naturals Palette is a great palette for creating a simple as well as smoky looks. It can be a nice addition to your collection. This palette competes with the high end shadows in terms of quality and the price is quiet reasonable. Drugstore is really stepping up their game with such amazing products.
Have yo tried these eye shadows palettes? If yes, which palette do you own in this line and what are your thoughts? Let me know in the comments. Thanks a lot for taking the time to read. 🙂
Until next time take care and stay bright and beautiful! 🙂