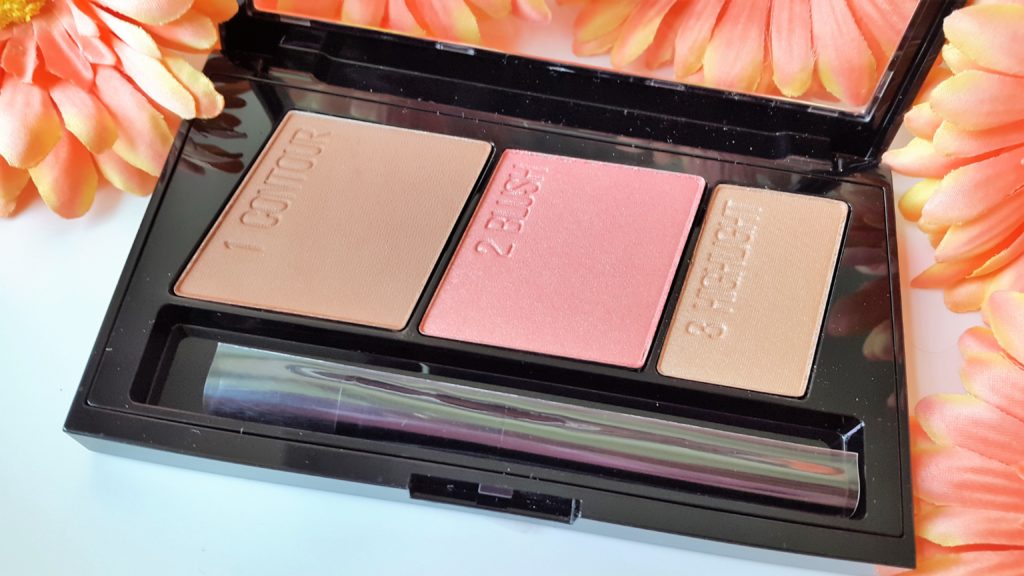 Hi everyone! Thanks for visiting! 🙂 Here is yet another review and today I want to talk about Maybelline FaceStudio Master Contour Compact. Contouring is something I was never into until recently. I do not own any contour kit and wanted to try, hence I got this one. I am still learning the techniques and I want to mention, even if you do a very subtle contour, it makes a lot of difference to your face. The cheeks look more chiseled and defined.
Product Description : Contour in a New York minute. Three blendable and buildable shades help shape, define and highlight the face for foolproof contouring.
BENEFITS : This easy-to-use 3-step contouring kit features bronzer, blush and highlighter shades and an angled brush. The blendable and buildable shades allow you to customize your look. Suitable for any skill level thanks to Maybelline's foolproof contouring education (included).
The packaging of Maybelline Master Contour Palette by FaceStudio is similar to their other blush, bronzer or eye shadow palettes. It is small, black with a transparent lid where we can see the product. This is a nice travel friendly all-in-one kind of a palette but the lack of mirror makes it a little less convenient. I always prefer a nice mirror on any palette or compact. This Master Contour Palette comes in two versions – 'Light to Medium' and 'Medium to Deep'. I have the 'Medium to Deep' one as it will suit my skin tone better and the blush shade is very pretty. I feel they should expand the shade range.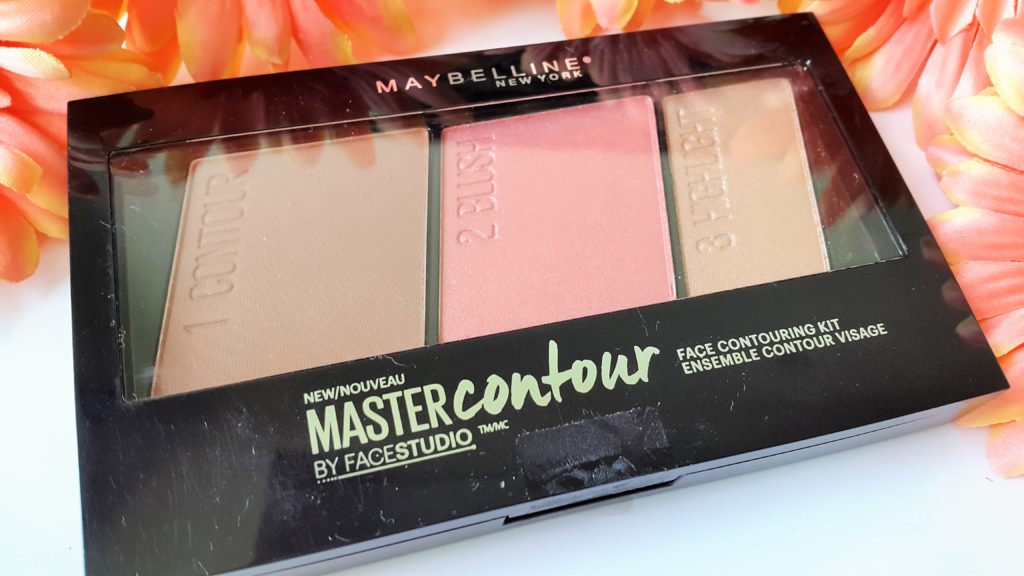 The Master Contour Palette is a nice little face contouring kit that  contains three powders – contouring powder, blush and highlighter to sculpt and give dimensions to the cheeks. The powders inside are embossed with numbers as in Step 1,2 and 3 and names as in Contour, blush and highlight. It also comes with a small angled brush which may not be the best to apply your contour or blush but it is a nice size for highlighter and for nose contouring on the go. The brush is not as soft or as good as per our liking but okay. At the back of the palette we have clear instructions on how to use each shade in the palette.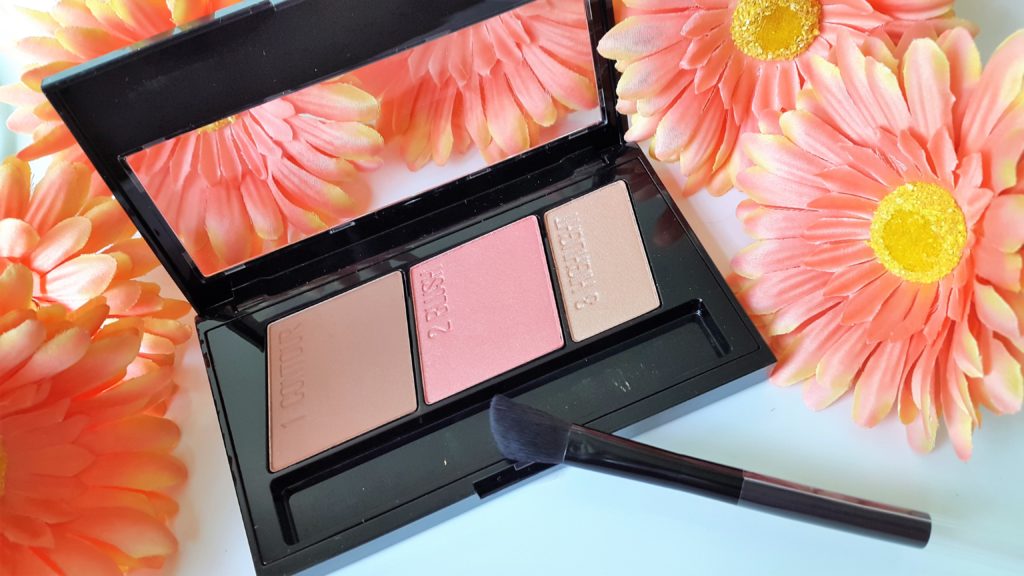 I like the formula of these powders. These have enough pigmentation that you will not go wrong if you are new to contouring. All the three powders are buildable with a few swipes and they are easy to blend on the skin. These powders are finely milled as they feel soft and creamy.
The contour powder in the kit is matte and I like how it looks on my skin. It is a little bit warmer in comparison to some other contour shades that are more cool toned. It is more like a bronzer than contour, but it works perfectly along with the blush, giving that natural bronzy glow to the cheeks.
The blush is a peachy-pink with a little bit of sheen. This blush gives a soft peachy glow to the cheeks. When the contour and blush blend together it looks pretty.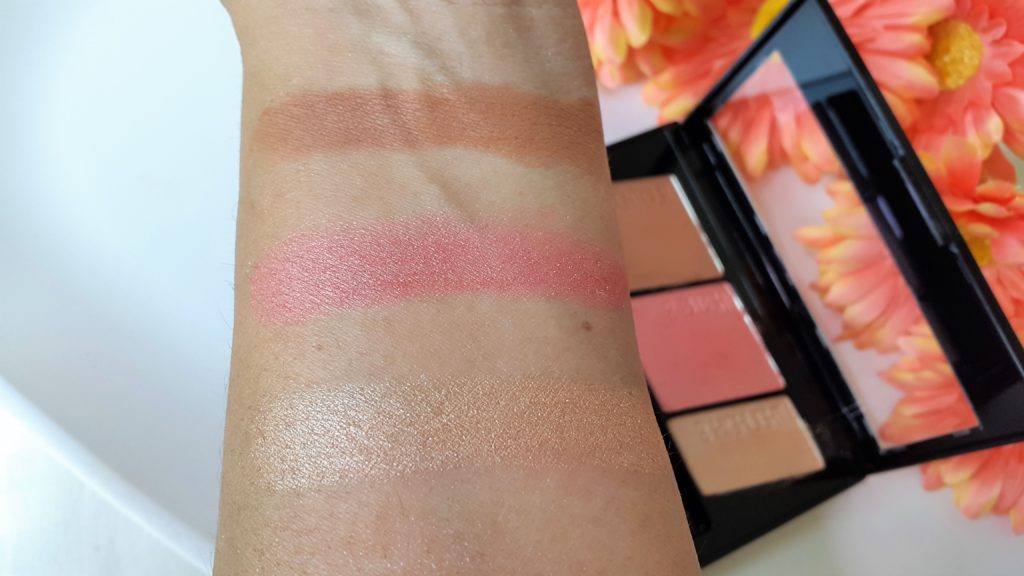 The highlighter is beautiful, standard champagne color. It gives a subtle glow but has some shimmer. I feel it is more shimmery for a regular everyday wear but will look better at night time. It can be best applied with a light hand and can gradually be build to get a more dramatic look as well. These powders last for about 4-5 hours on my super oily skin before it starts to fade away and disappear. 🙂
Overall, the Maybelline FaceStuido Master Contour Face Contouring Kit is a nice palette and I am really liking it. From the  excellent pigmentation to the shade selection. All the three powders work well together. The sleekness of the packaging makes it easy to travel with. I'd say if you are just getting into contouring and highlighting this is a nice palette to start with. I do not own any other contouring palette hence I cannot compare. There may be some better options available but in order to begin this is a nice product at the drugstore price.
Have you tried this contour palette or any other palette? Suggest some other contouring kits that I should try. 🙂
Until next time stay healthy and beautiful!