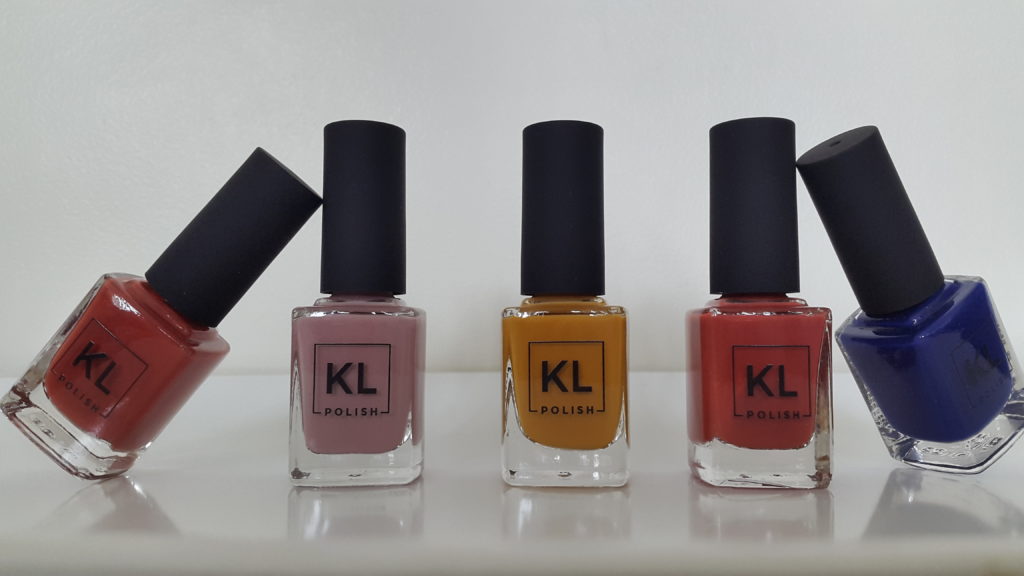 KL Polish is a brand new brand of nail polish launched on December 5 2016. The brand is owned by a beautiful Kathleen Lights (who has a YouTube channel) hence the name KL Polish. There are 6 colors in the initial debut launch of KL Polish. I have bought 4 shades – Zoey, Gumption, Caramello and Brick Sidewalk.
The bottle is simple and sleek with a soft rubberized touch cap which makes it easier to grip and open the bottle. I love that about it. Sometimes with other nail polishes it is such a mission to open the cap.
The brush is again unique. It is a medium sized wand that is flat and rounded at the very tip which makes application so much easier and also helps to get really close to the cuticle without being messy.
The quality of KL Polish compares very well to the high end polishes.  In my opinion the formula is even better. The other advantages about these polishes are that they are glossy, cruelty free, vegan and 5 free – that is it is free of harsh chemicals that polishes are usually made of. The lasting power of these polishes is great. On me it was good without chipping for almost 2+ weeks (and that is a long time) Besides these are made in the U.S.A. One more thing the pictures that you see are without the top coat.
The colors that I own are:
Zoey – It is a beautiful cool  toned dusty mauve shade. It will look amazing on all skin tones.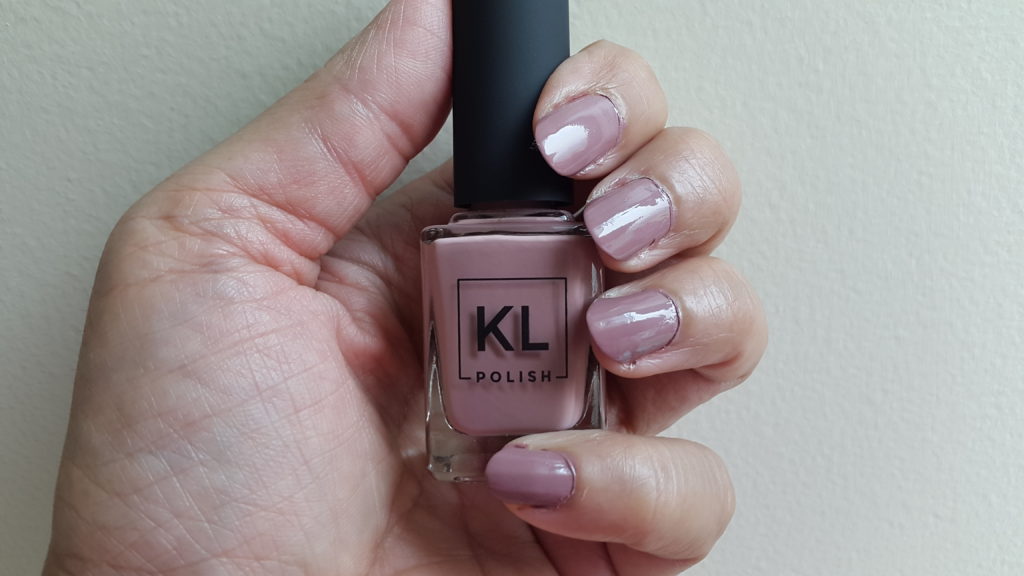 Gumption – This is a deep navy blue color. In spite of it being dark blue it is even bright and vivid which makes it beautiful.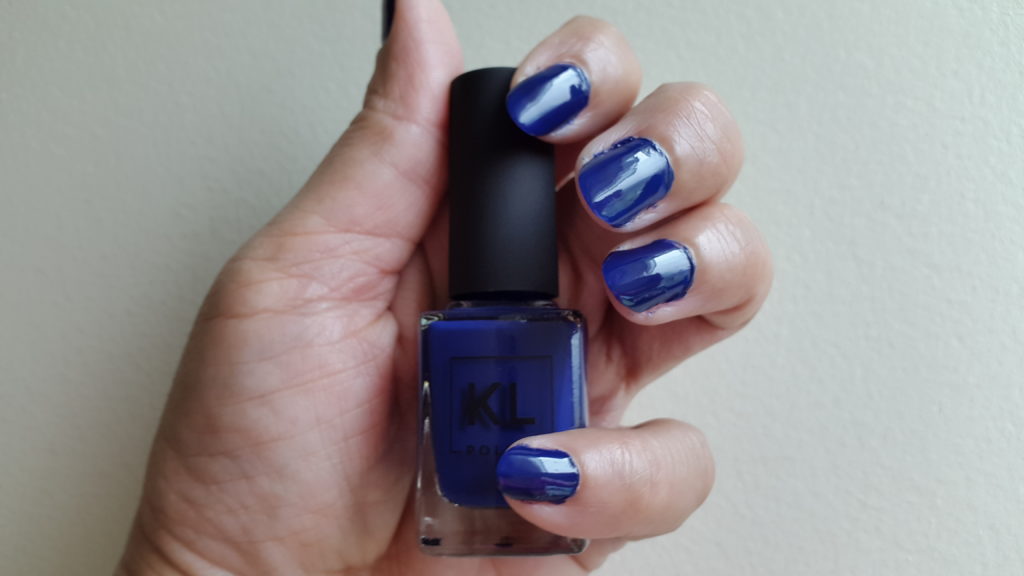 Caramello – It is a deep mustard shade which is so unique and wearable. I have never seen such a shade of nail polish anywhere. Again it will look so beautiful on all skin tones.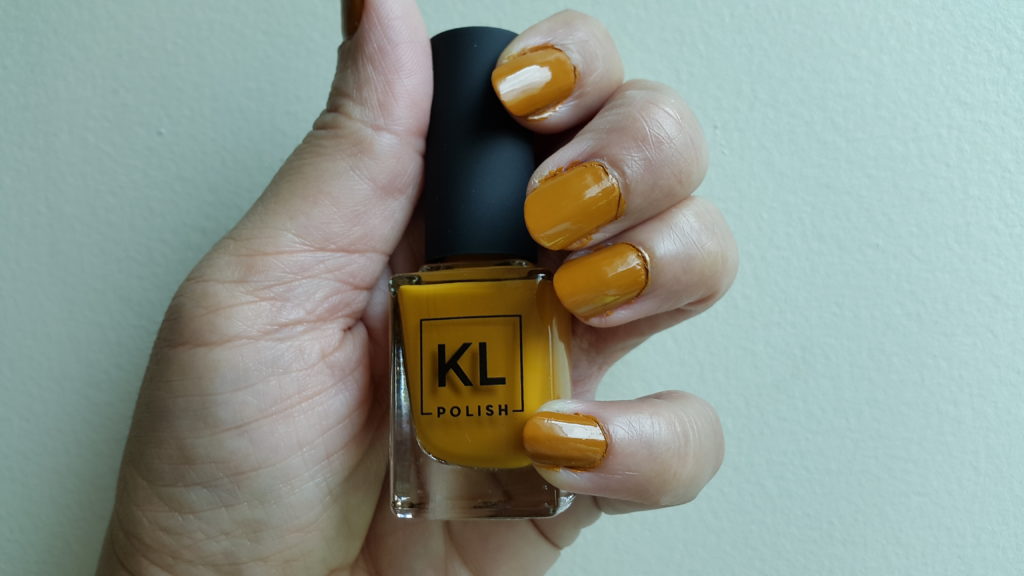 Brick Sidewalk – It is a very beautiful rusty red color. It is more like a terracotta brick red color. This is a color that would look good with anything and everything (any color dress or makeup you are wearing it will match with everything).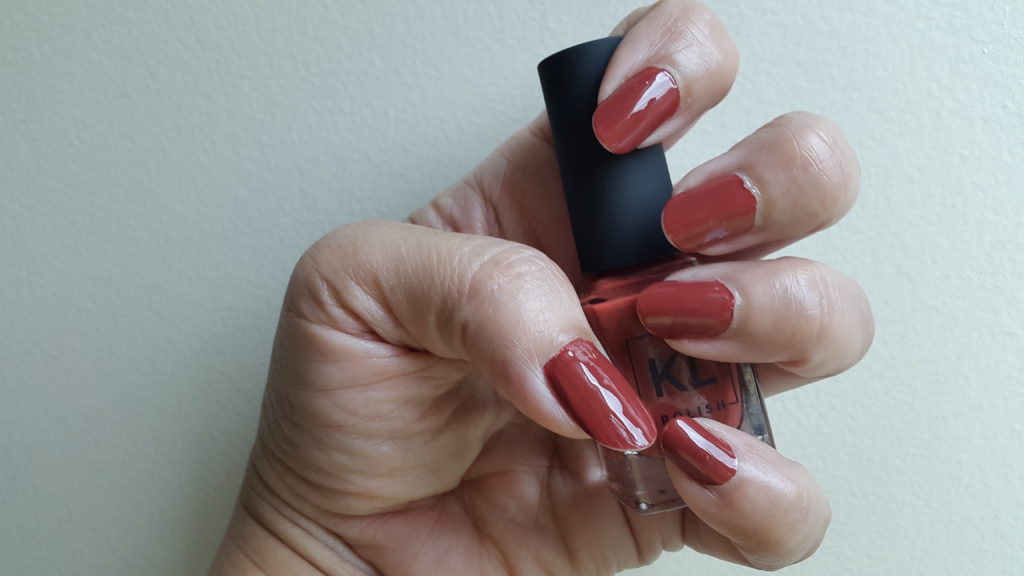 KL Polish can be bought online at klpolish.com for $8.50. I am loving these shades which ones would you prefer? 🙂