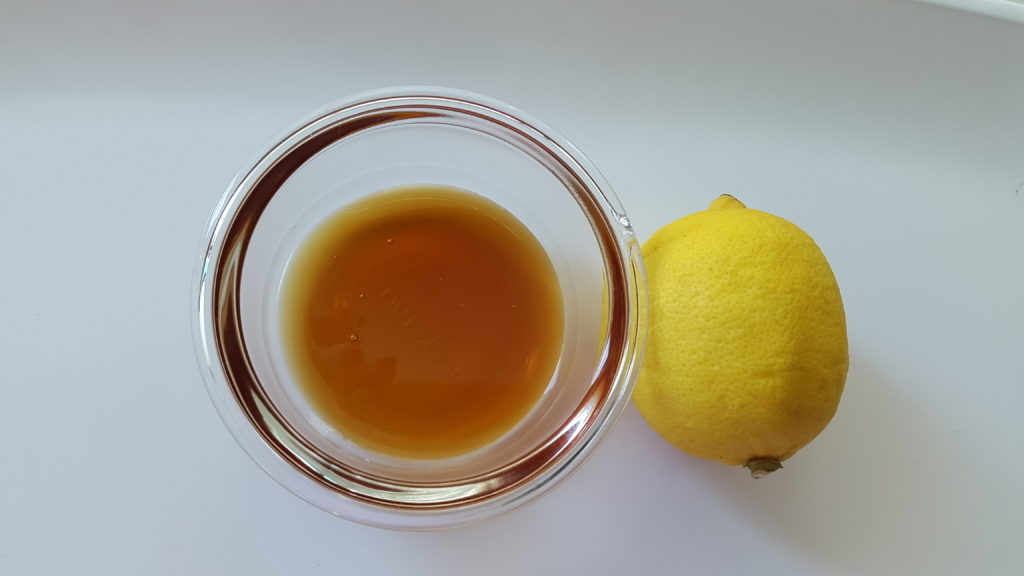 As far as masking goes I am definitely a "queen of masks" hehehe that is because I like to use different masks on a regular basis (almost everyday :D). Of course it also depends on my skin's current need. I love to use masks that are available in the market (which are amazing) but I also like to make some home made masks that are 100% natural and good for our skin and also relaxing and calming. Sometimes it  is kind of fun to make different masks at home. Besides DIY masks are so inexpensive.
One of the mask that I have been using for years is a simple hydrating mask that can be made easily by ingredients that are already present in our kitchen.
We will need-
1 tablespoon honey
Few drops of lemon juice.
See I told you its very simple just two ingredients :-). Mix both together and the mixture will become a little bit runny. Apply it to your face and neck using your fingers or a brush if you like. Leave it on for at least 15-20 minutes until it starts to feel a bit tacky. Wash your face with cool water and pat dry.
Use this mask regularly even everyday is fine and this will make your skin even toned, smooth, hydrated and plump 🙂
What is your recipe for DIY masks that I should try?