Bourjois 'the cult classic' as I would like to call it, is a French drugstore brand. It was founded in 1863 by a French actor Joseph Albert to provide makeup for stage performers. Bourjois has been around for almost 150 years creating some authentic style high quality products. This brand is sold in France, UK, Middle-East and many more countries around the world. Bourjois is one of the best drugstore brands I have tried. Along with their colored cosmetic products like lipsticks, blushes there are other products that I have tried are very polished and high quality.
With liquid lipsticks being so popular for the past few years – some are drying, some are comfortable mattes, some flaking off after sometime. Bourjois came out with their version of liquid lipsticks which are non-drying, lightweight, intensely pigmented with a great lasting power called The Rouge Edition Velvet.
The Rouge Edition Velvet by Bourjois comes in a wide variety of wearable shades with a few nudes and a bunch of bright and beautiful bold shades. These shades do belong to the family of classic Reds and Pinks. They do not have blues and purples in this range. Recently they have added some more shades to the line.
Product Description on the website :  Rouge Edition Velvet by Bourjois is the new era of lipsticks. An amazing, irresistible formula.  Its soft, melting texture glides on the lips and turns into a matt, velvety and incredibly light color. Lips are left smooth and soft as velvet.  Enriched with evanescent oils, it's incredibly sensuous formula provides a soft second-skin feel without drying or fading lips.
The packaging of The Rouge Edition Velvet is pretty and chic. It is a short cube like transparent plastic tube which feels nice to hold. It does have some weight to it and does not feel cheap. It is kind of cute and different. It does have a regular doe foot applicator. Now we get 7.7ml of product in the tube. The color of the lid coordinates with the color of the lipstick in the tube which makes it easy to select the shade we want to wear when we are in a hurry.
The formula of the Bourjois Rouge Edition Velvet is soft and creamy smooth. It is almost mousse gel like texture. It is not too thick nor too thin. Its just perfect where it glides smoothly on the lips. Color pay off is amazing. It does need a couple of layers to get the full opacity especially with the nude shades if you have dark pigmented lips.
The application is easy and smooth but it does take a few minutes to dry down completely and set. It does have a slight stickiness to it (when it is completely dry) when we press the lips together, which does not bother me at all as it is very little. It does dry down to a velvety finish and is super light weight. We don't feel like we have anything on the lips. It is very comfortable on the lips.
The Rouge Edition Velvet by Bourjois lasts a very long time throughout the day. It fades a little on the insides of the lips but it is not visibly prominent unless you want to notice it very closely. We can re apply the lipstick without any crumbliness that we usually get while re-applying a liquid lipsticks. It stays comfortable without drying away our lips. There is hardly any transfer. It fades very nicely. The darker shades do stain the lips a little which I like.
I have 5 shades to share with you :-
No.7 Nudist – This shade is like a mauve-pink everyday nude that will suit all skin tones. It can be paired with bold or neutral eyes and will look perfect.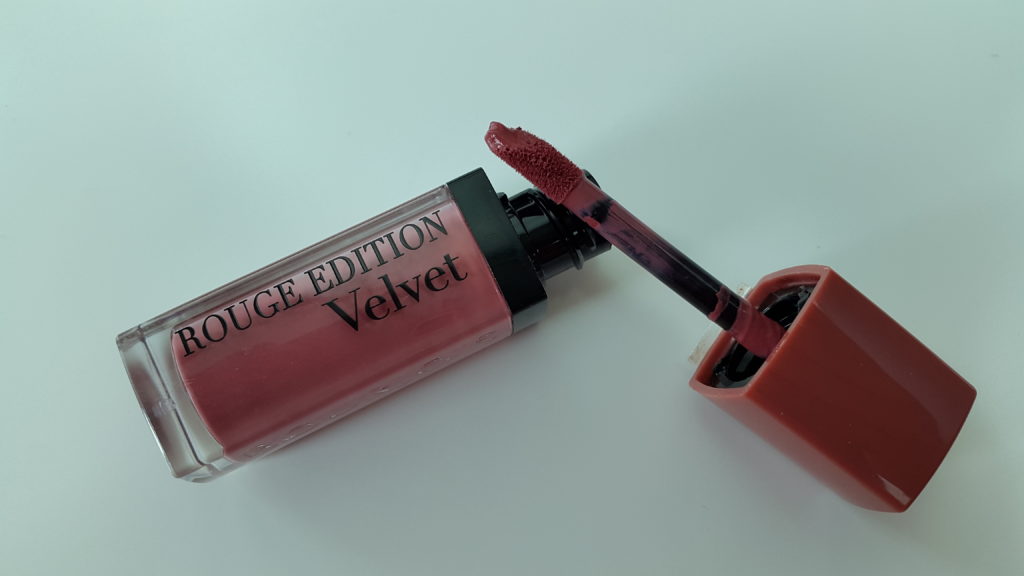 07- Nude-ist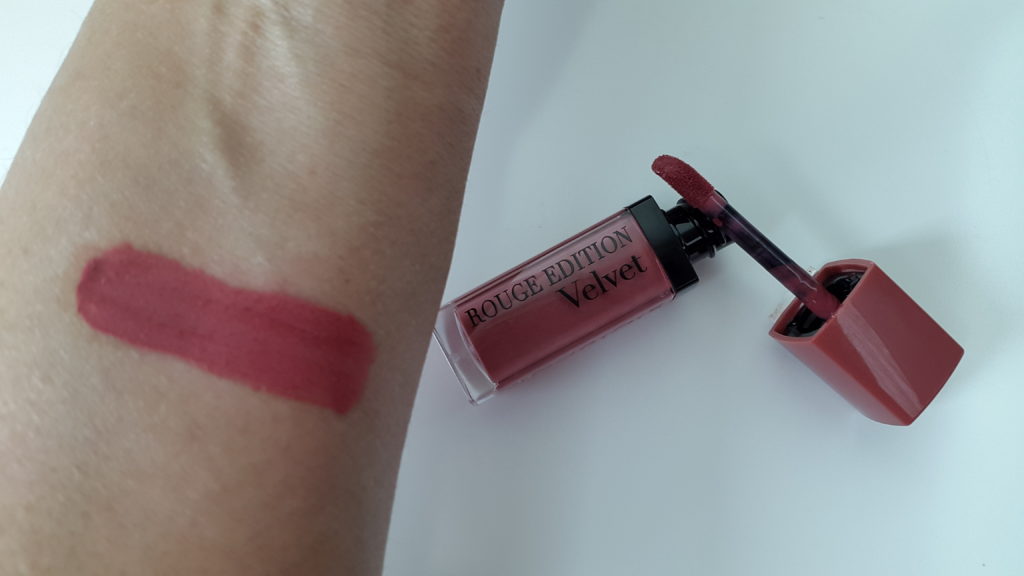 07- Nude-ist swatch
No.12 Beau Brun – This is another nude shade in the line with some warmth to it. It is a mauve with a slight peachy undertone to it. I see a hint of brown in it too. This one again is a great everyday shade that will suit a wide variety of skin tones.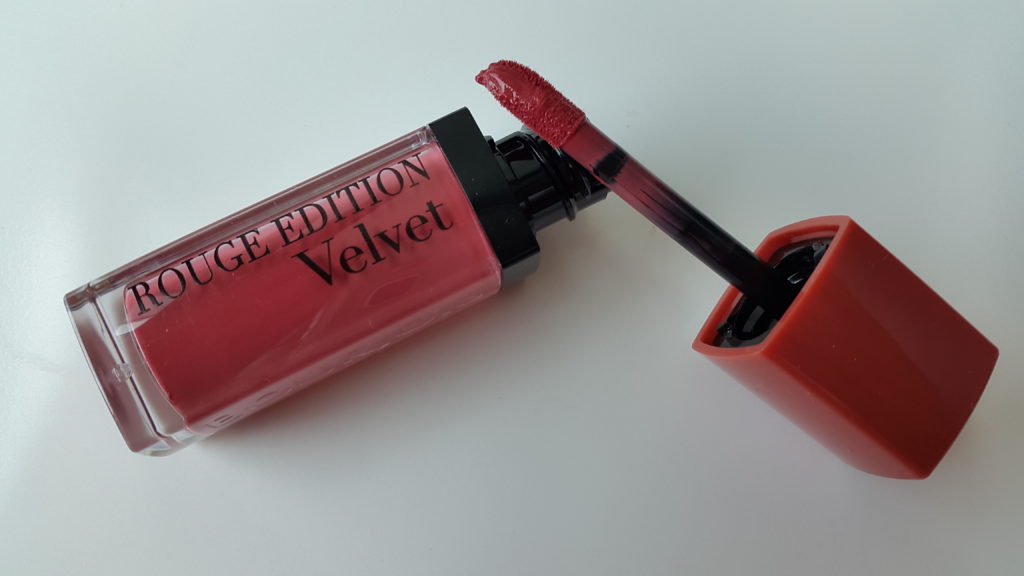 12 – Beau brun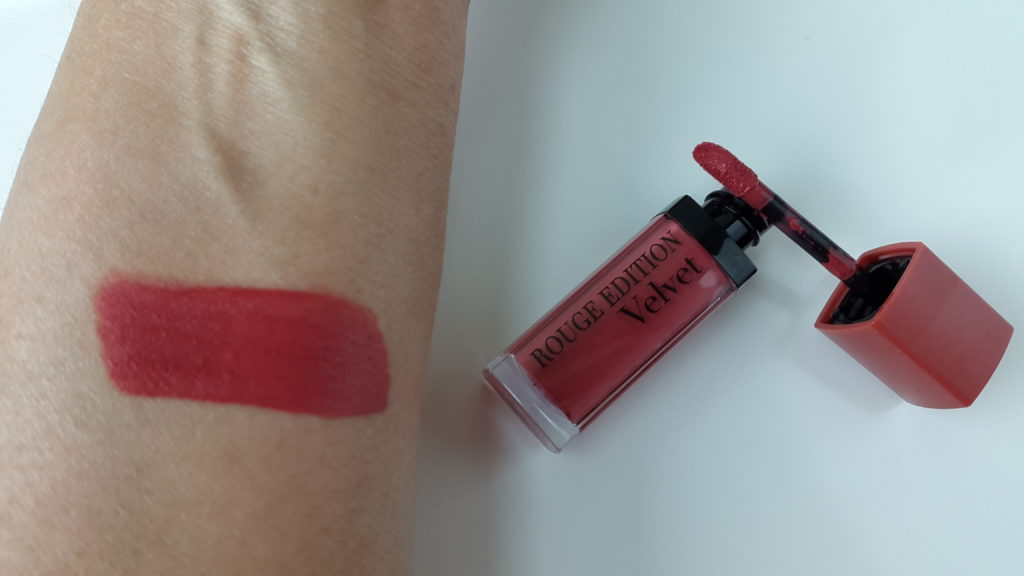 12 -Beau brun swatch
No.1 Personne ne Rouge – Personne ne Rouge is a warm toned red more like the brick red. It has a hint of burnt orange in it too. It can be worn sheer (like stained lips) by just dabbing it on the lips with your finger or we can build it up to get the true red color that is not too warm or too deep.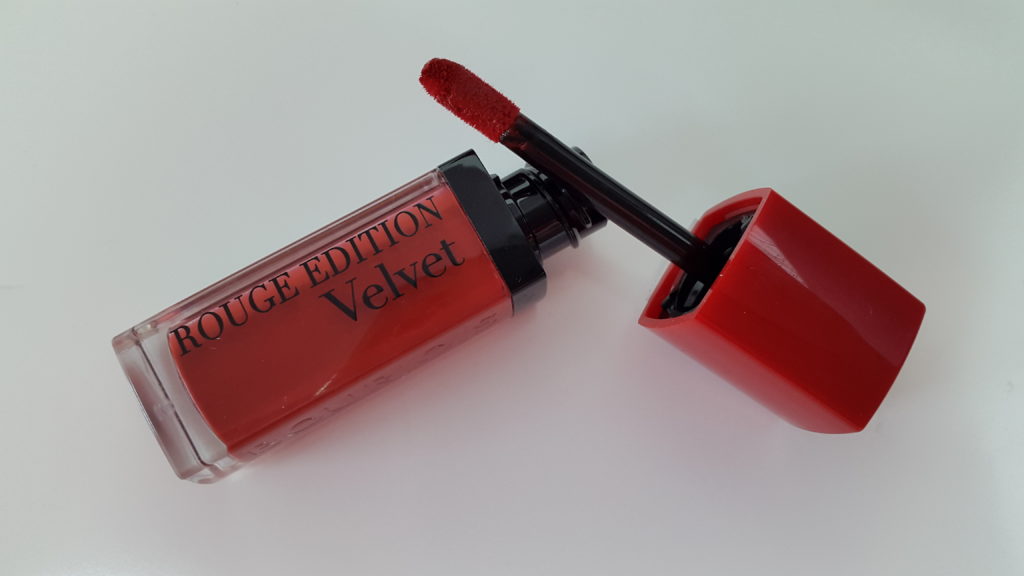 01 -Personne ne Rouge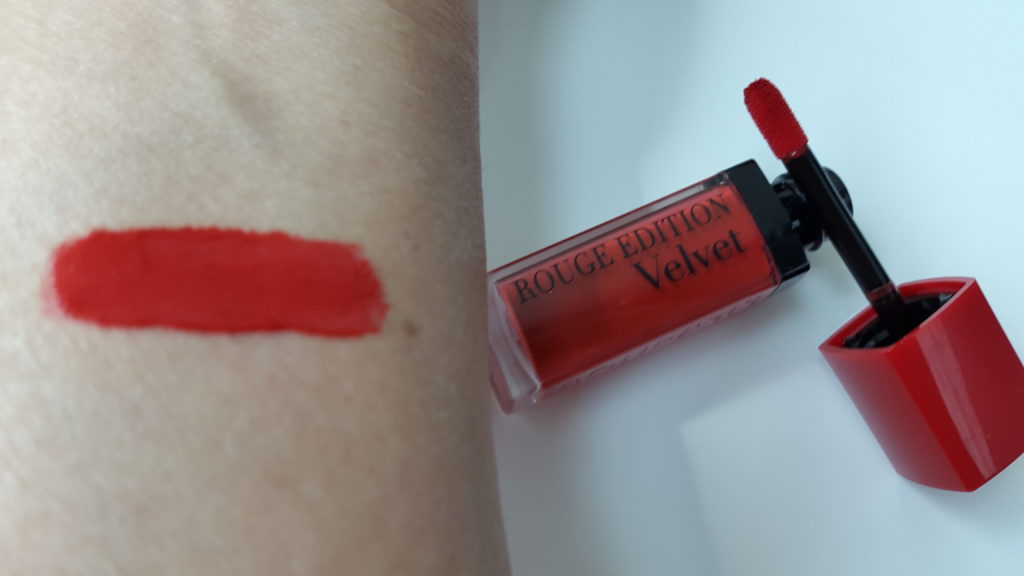 01 – Personne ne Rouge
No.2 – Frambourjois – This is a strawberry red color. Like a deep pinky red shade absolutely beautiful across all skin tones.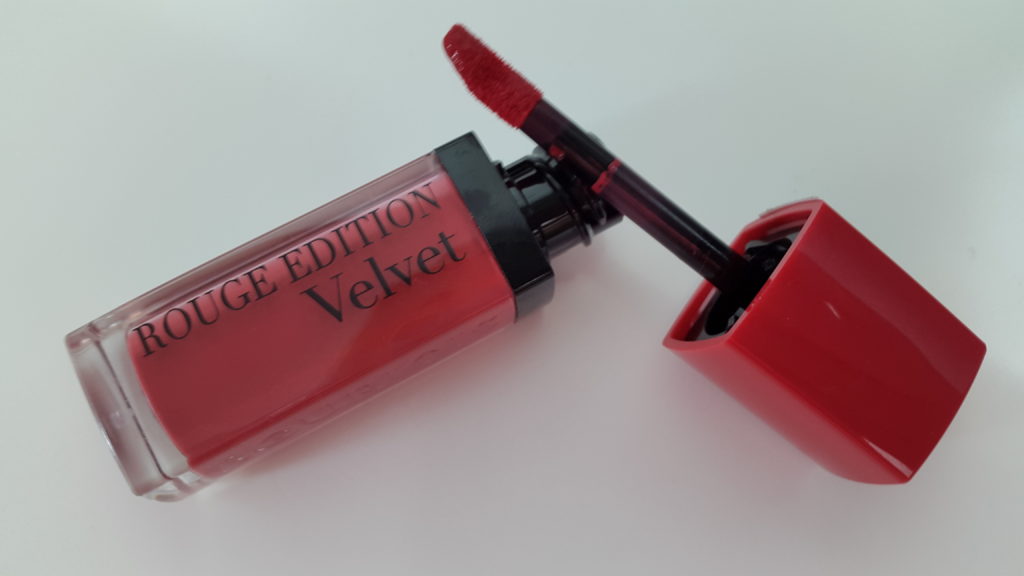 02 – Frambourgiose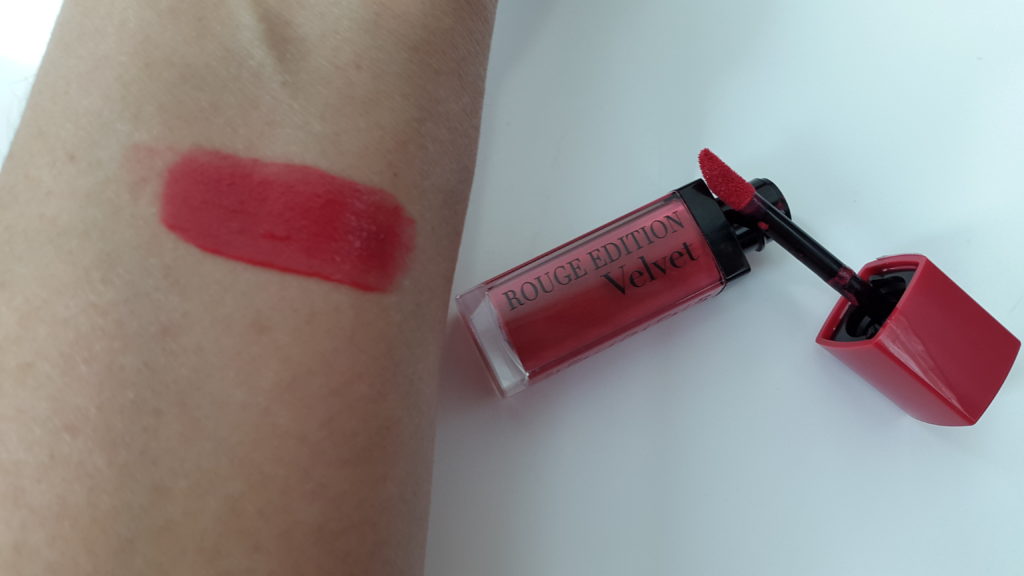 02 – Frambourgiose Swatch
No.14 – Plum Plum Girl –  This I can say is my favorite shade but I like them all. This is as the name suggests a darker plum berry color that will definitely stain your lips. Its just beautiful and will work best across all skin tones. This again can be worn sheer by just dabbing it on the lips and wearing it like a stain that will last all day without any damage or can be worn to its full opacity that will look absolutely gorgeous as well.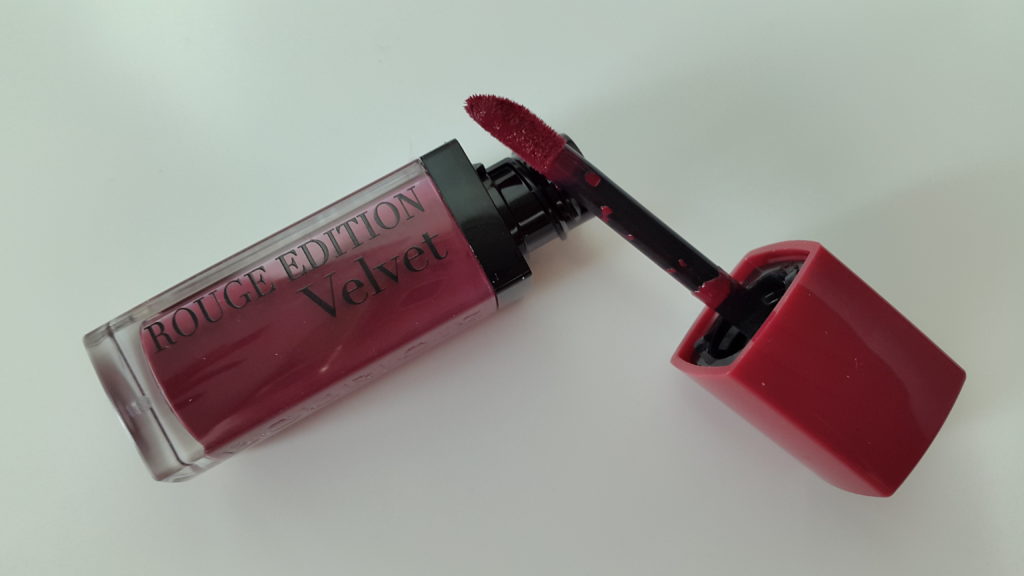 14 – Plum Plum Girl
 14 – Plum Plum Girl Swatch
The Rouge Edition Velvet by Bourjois does have that second skin feel to it. It feels light-weight, long lasting without sucking the moisture from the lips. All together a great liquid lipstick at a reasonable price. I am very impressed and happy with these liquid lipsticks. The best part is that almost all shades will look beautiful on all skin tones. Two thumbs up for that Bourjois. For your reference I have swatches of all the shades side by side so you can see the difference in the shades.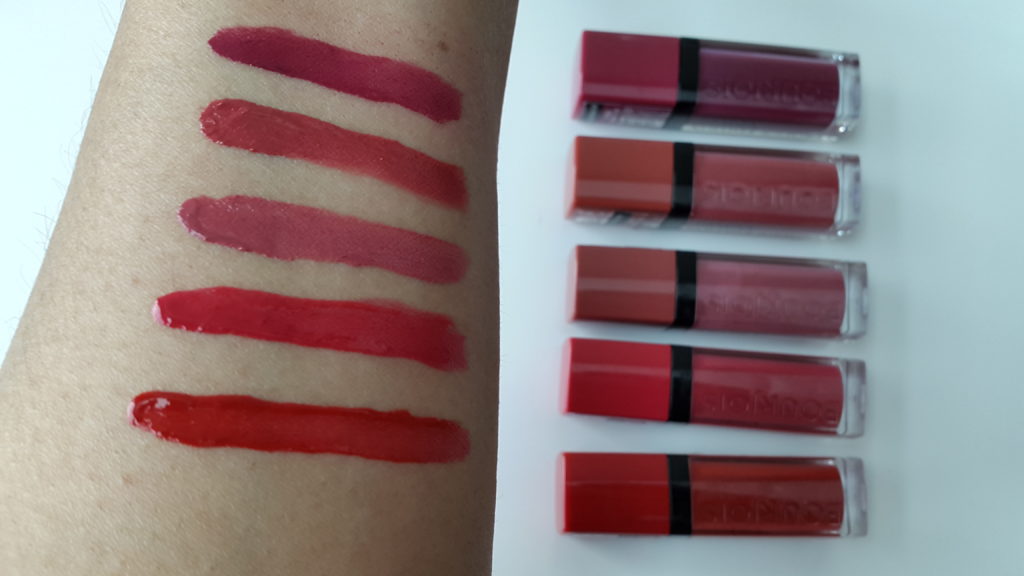 Top to Bottom – 14-Plum Plum Girl, 12-Beau brun, 07-Nude-ist, 02-Frambourjoise, 01-Personne ne rouge
Have you tried these lipsticks? Which is your favorite shade? 🙂
xoxo.